C919 can raise domestic industry to new heights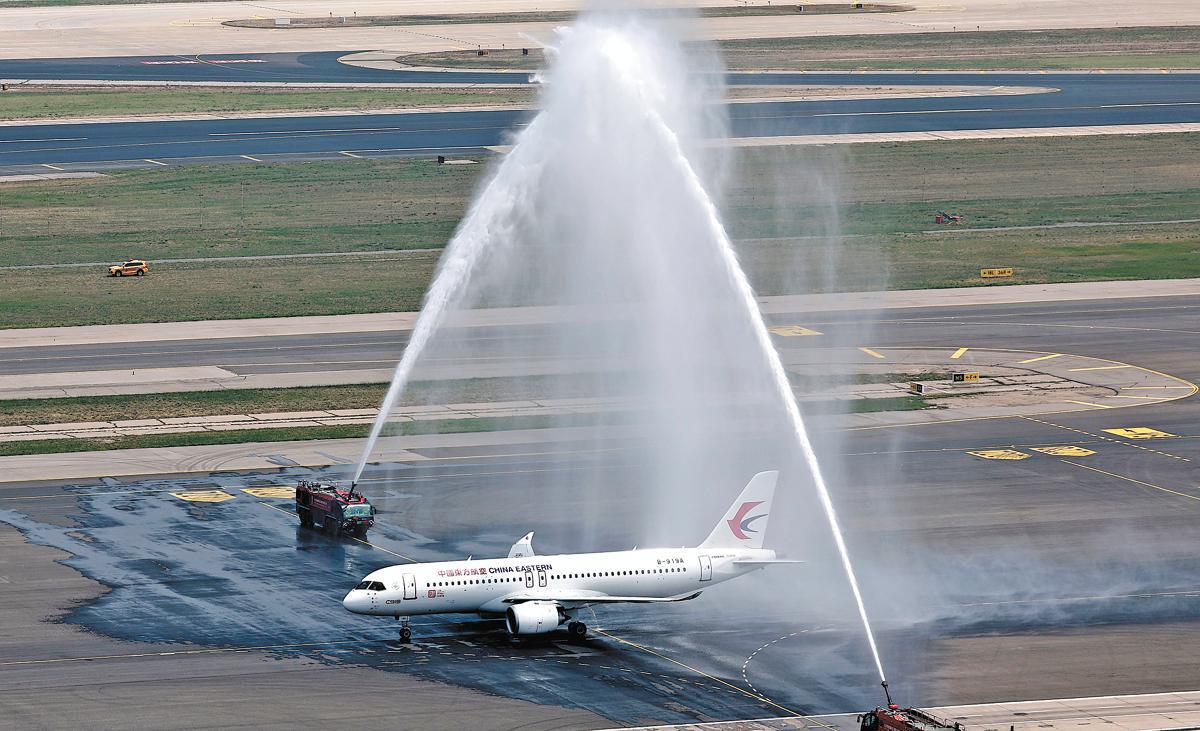 Airbus and Boeing offered their congratulations on the success of the first flight of the C919, China's domestically manufactured passenger jet of a similar size as the Boeing 737 and Airbus 380, from Shanghai to Beijing on Sunday. And the voice of some is high at home that the C919 can make China able to compete with the European and US companies in the commercial aircraft market.
However, even if the Commercial Aircraft Corporation of China can increase its annual production capacity of the C919 to 150 in five years as planned, that will still be far from enough to meet even the demand of the Chinese market, which will need more than 6,000 such single-aisle jetliners over the next 20 years. As such, Boeing and Airbus will still dominate the international and even the Chinese market for the next 20 years.
Indeed, the C919's entry into the market can be seen as a sign of self-reliance in China's civil airliner industry. However, it must also be pointed out that, like the products of Airbus and Boeing, the C919 is a product of cooperation in the global industry and supply chains.
Comac, the main manufacturer of the C919, is responsible for overall product design, establishing the supply chain, final assembly and optimization, while components such as the frame, engine and airborne equipment are outsourced to suppliers, including a large number of foreign companies and joint ventures.
As a commercial aircraft manufacturer, Comac must always make safety its priority, and what it needs to do is to provide reliable equipment rather than blindly pursue the localization rate of the plane. Even Boeing and Airbus never pursue a high localization rate, but constantly cultivate reliable and high-quality global suppliers, in order to achieve a win-win situation. Suppliers make 90 percent of Boeing's components, leaving Boeing itself responsible for only a few parts and assembly tasks.
But China has its own commercial aircraft system integration capability and manufacturing platform, and can deliver the large-scale operation in the market. It can also develop its own various subsystems with the help of the platform. That is to say, the C919 can become a "new engine" to drive the development of China's aviation industry and high-end manufacturing industry.
At the same time, it will also help relevant Chinese industries improve their level of international cooperation, forming global supply chains that gather in Shanghai, where Comac is headquartered, and strengthen the core capabilities such as R&D, design, final assembly and manufacturing, and customer service.
That said, the C919 marks only a beginning for the country on the track of single-aisle jetliners.