Opinion: China should eye opportunities in South Asia
Global Times
1527267775000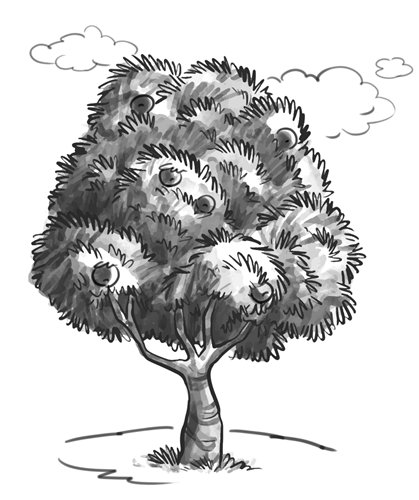 (Illustration: Global Times)
Yu Hongjun, Chief Fellow at The Charhar Institute
South Asia shouldn't be neglected when it comes to China's major-country diplomacy, and actually there are still a lot of problems in this region. China has established multi-level partnerships with South Asian countries. And the trust between China and South Asia has been improving. India showed some resistance to the BRI, but it is cooperative when it comes to the New Development Bank and the Asian Infrastructure Investment Bank. In a word, South Asia is a huge market that shouldn't be underestimated.
Peace and development have been a complicated issue in South Asia. India is vigilant about China's ties with the South Asian Association for Regional Cooperation, and the "Indo-Pacific" strategy shows the US' intention of containing China. Nevertheless, China should tap South Asia's existing potential in development.
China and South Asia need to work together to guard against the Cold-War mind-set of hegemony and the rise of populism. Besides, China's strategy in South Asia should serve all parties' interests so as to promote lasting cooperation.
China has been cooperating with South Asia in agriculture and infrastructure in recent years, and yet its endeavors are not well-known among South Asian countries. Our publicity is not enough. China also needs to evaluate its relations with South Asian countries.
We may need to drop the stereotypes about India, recognize its economic size and special influence in the region and expand cooperation with India. The meeting of President Xi Jinping and Indian Prime Minister Narendra Modi in Wuhan set a good example for bilateral cooperation.
China needs to continue keeping good neighborly and friendly relations with South Asian countries. And when implementing the BRI it has to consider the complicated geopolitics in South Asia and explore more. In this process we cannot just copy our practices in other regions but take various steps to make breakthrough in infrastructure and security programs. New ideas like the trans-Himalayan economic zone can be adopted to attract more South Asian countries to the BRI.
Lu Shumin, former Chinese ambassador to Indonesia and Canada
This year marks the 15th anniversary of the establishment of China-ASEAN strategic partnership, during which bilateral cooperation has been deepening. ASEAN has an urgent need to cooperate with China, especially in infrastructure. The concept of connectivity has been widely referred to by ASEAN, but no remarkable progress has been made in this respect due to unbalanced economic development and cultural differences of ASEAN nations. Indonesia, for instance, has over 17,000 islands and thus has great demand for connectivity. The number of Chinese companies in ASEAN countries has been growing.
But there are also challenges.
The first one is security. For instance, being the world's largest Muslim-majority country, Indonesia has experienced the infiltration of Islamic extremism, causing security concerns.
China should be optimistic as well as cautious about cooperation in the BRI, with good knowledge of ASEAN countries' politics and traditions. And our goal is to benefit all parties.
Besides, cultural and people-to-people exchanges should also be promoted, which is the foundation of the BRI. Chinese students who study in ASEAN countries can also help deepen understanding between the countries' populations. This is important because mutual trust is yet to improve in China-ASEAN cooperation, with many Southeast Asian countries having doubts about China.
Sustainable development can be emphasized when implementing the BRI. It is a common goal of both developing and developed countries, and can be combined with the United Nations 2030 Agenda for Sustainable Development.
Singapore, which assumed the chair of ASEAN for 2018, can play an important role in the organization's ties with China. I hope that Singapore can give full play to its role, such as in promoting the communication between media, scholars and students of China and Southeast Asian countries.
Long Xingchun, research fellow at The Charhar Institute and director of the Center for Indian Studies at China West Normal University
Compared with the China-Pakistan Economic Corridor, the China-Nepal-India Economic Corridor is mentioned less among scholars and media. India's passive attitude toward BRI makes it difficult to implement the China-Nepal-India Economic Corridor and the Bangladesh-China-India-Myanmar Economic Corridor.
Although India is reluctant to join the BRI, it won't refuse specific cooperation projects such as building railways in its territory. Modi has realized that only by boosting manufacturing can India eliminate poverty and it needs industrial knowhow from other countries like China. As Modi prioritizes economic development, China has become the most important partner in building power stations, airports and railways. Given India's reluctance, China can push forward the China-Myanmar Economic Corridor first and India may change its attitude when it witnesses achievements in the process.
Nepal is a mountainous country with rich water resources and abundant labor. However, it suffers from electricity shortage as its power resources haven't been adequately exploited. The China-Nepal-India Economic Corridor will help Nepal develop its infrastructure. Besides, Nepal officials still need training of management to make them shed their inhibition and seize the opportunity BRI provides.
The China-Nepal-India Economic Corridor, as a form of trans-Himalayan cooperation, is likely to lead to better Sino-Indian relations and hence should be developed first.