Turning to domestic market, to tide over export blues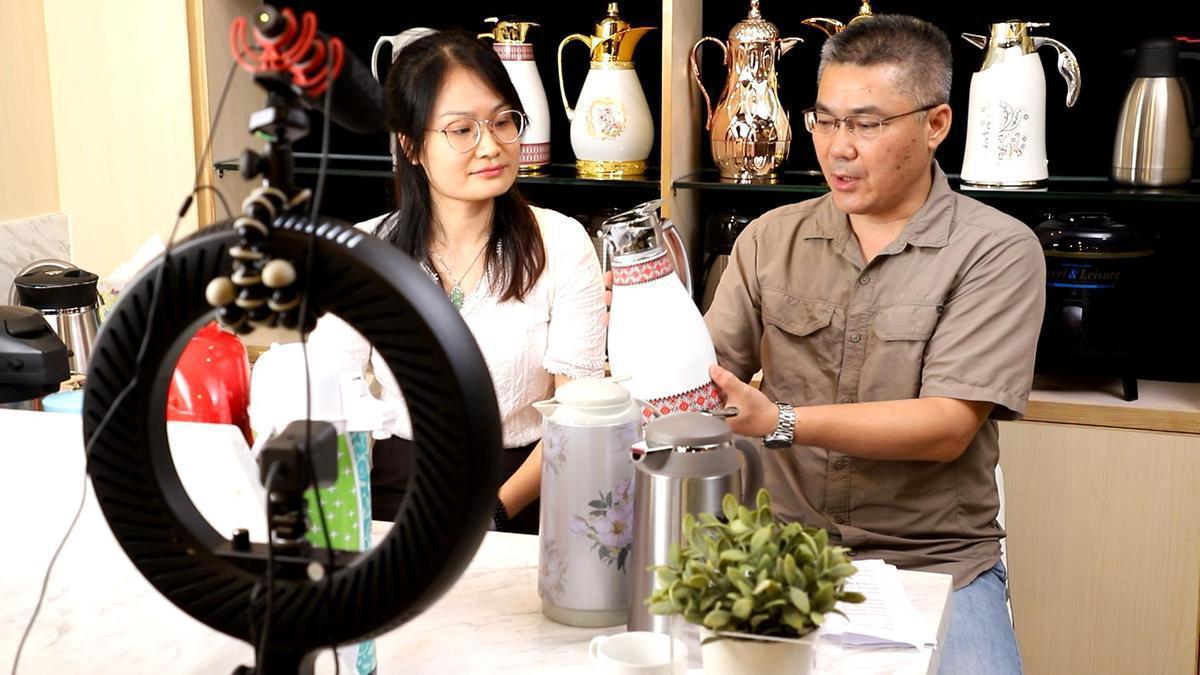 People rehearse livestreaming for the Canton Fair in Guangzhou, Guangdong province, on June 12, 2020. (Photo: Xinhua)
The State Council suggested last week that export enterprises whose overseas sales have been hit because of the novel coronavirus produce for the domestic market.
The Chinese government has actually been supporting that move ever since the virus broke out. The State Council's suggestion will only serve to accelerate the transformation, which is conducive to stabilizing the supply chain and the job market. Export enterprises account for nearly 200 million jobs in China.
This way, the developed e-commerce industry can help companies save on marketing, logistics and sales costs. But they must ensure that their products meet domestic standards and requirements.
Also, the original equipment manufacturers need to reach intellectual property rights agreements with the foreign brand owners before producing for the domestic market to avoid any IPR disputes.
However, because of the pandemic, the home market's demands have also been affected and the sudden appearance of export enterprises might aggravate price competition, crippling many companies that are already struggling to survive.
The idea is to further stimulate domestic demand or improve the income of the people, particularly of the middle-and low-income groups, who are the untapped potential of the Chinese market, so that they can have a stronger spending power. And that's another goal of the government's efforts.
As such, the difficulties caused by the pandemic should have prompted the export enterprises to consider taking advantage of their own advantages in management, manufacturing, design and marketing to create their own brands so that their products can have higher added value, so they can better adapt to overcome uncertainties.
The State Council's suggestion provides them with a chance to try in that direction. Only when they grab the initiative in their own hands can they better survive market changes and competition, be it at home or abroad.