China, Russia in best timing for sub-national cooperation
People's Daily online
1536906795000
A dialogue between local leaders from China and Russia was held on Tuesday in Russia's Far Eastern port city of Vladivostok, during which senior officials from 9 Chinese provinces and 13 Russian federal subjects discussed the prospects for sub-national cooperation of the two countries.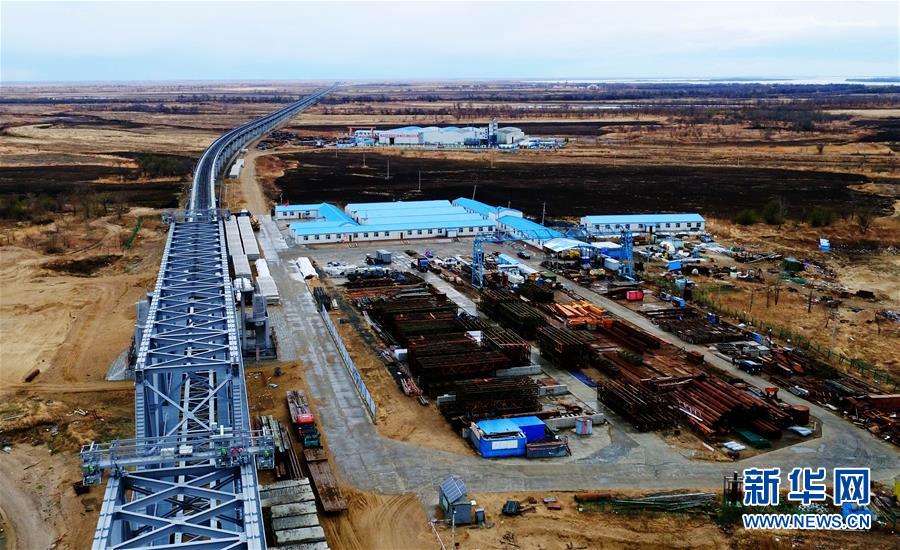 Nizhneleninskoye-Tongjiang Railway Bridge (Photo: Xinhua)
Both the wide-ranging attendance and the fruitful discussion during the meeting testify that sub-national cooperation between the two countries is moving forward in full swing.
From January to July 2018, Heilongjiang province in northeast China reported 63.73 billion yuan ($ 9.3 billion) of trade value with Russia, up 51.1 percent from the previous year. Its imports from Russia stood at 59.4 billion yuan, a year-on-year growth of 66.5 percent, ranking the first among all Chinese provinces and autonomous regions.
Heilongjiang, Jilin, Liaoning provinces and Inner Mongolia Autonomous Region, which are adjacent to Russia have strengthened cooperation and enhanced interconnectivity with the latter thanks to their geographical advantages, according to the meeting.
The geographical advantages have also been taken by Russia to speed up cooperation with China. China is the major source of foreign investment for Russia's Amur Oblast whose trade with China accounts for 90 percent of its foreign trade. The oblast's trade of non-raw materials and non-energy products is on a rise in recent years.
Amur governor Vasily Orlov disclosed that the cross-border port being built in the region has already attracted many investors.
Russia's Primorsky Krai established cooperation with China on economy, science and technology and people-to-people exchanges years ago, and more than 200 Chinese enterprises have already invested or established businesses there.
The place is carrying out large-scale national projects, including the Vladivostok Free Port, and 4 areas of priority socio-economic development. The favorable tax policy has drawn many Chinese companies.
"Starting from Nanjing, the China-Europe freight trains could arrive in Moscow in 15 days," said Secretary of Jiangsu Provincial Party Committee Lou Qinjian, adding that the freight train service has pulled China and Russia closer.
China-Russia regional cooperation is achieving targeted alignment by deep exploration of complementary advantages and focusing on local features. With a strong manufacturing industry, Jiangsu eyes a booming economic and trade relationship with Russia, though it is far away from the latter.
For instance, Xuzhou Construction Machine Group (XCMG), a representative manufacturer in Jiangsu, provided cranes for transporting the submarine for scientific investigation under the Lake Baikal. Jiangsu Shuangliang Group Co. Ltd helped design and build Europe's most advanced energy center at Pulkovo St. Petersburg Airport.
Interconnectivity has enhanced people-to-people exchanges between China and Russia. The Nizhneleninskoye-Tongjiang Railway Bridge and Blagoveshchensk-Heihe Road Bridge across the Heilongjiang River will both be opened to traffic the next year, Heilongjiang Party chief Zhang Qingwei disclosed, adding that marked results have been made from the land transportation port on the Heixiazi Island as well.
Zhang, who is also chairman of the Chinese side of the local cooperation council of China-Russia Friendship Committee for Peace and Development, suggested that the two countries make good use of the current mechanisms and platforms for China-Russia local cooperation, renovate China-Russia regional cooperation model, as well as improve business environment and consolidate people-to-people exchanges for China-Russia cooperation.
Cover photo: Nizhneleninskoye-Tongjiang Railway Bridge (Photo: CRI online)