Observer: Trump's order comes too little, too late for US immigration problems
People's Daily app
1529611135000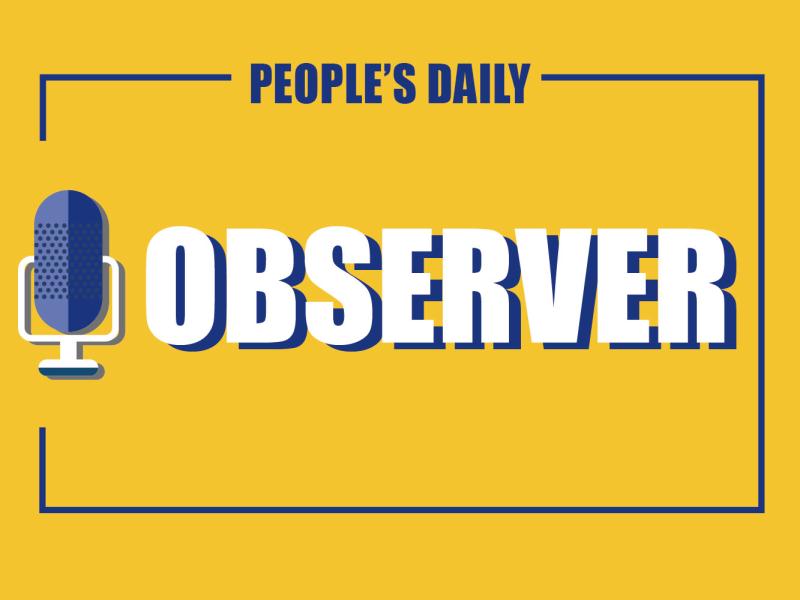 Under mounting pressure from public outcry and reportedly his family, US President Donald Trump retreated from his previous hardline stance and signed an executive order to halt his policy of separating detained illegal immigrants from their children, a move that aims to ease a major crisis confronting his presidency.
Earlier this month, images of children being separated from their parents triggered a slew of rebukes that crossed party lines and international borders.
Reverend Franklin Graham, Trump's long-time ally, considered the policy shameful and felt frightened when he saw it in action.
The UN Human Rights Office condemned the practice of separating families as "arbitrary and unlawful" and said it seriously violated the rights of the children.
On World Refugee Day, Pope Francis joined the reprimands, calling the separation of children from their parents "immoral."
The "zero tolerance" policy is not a surprise to observers of American politics. During his presidential campaign, harsher immigration policies were one of Trump's key pledges to secure voters. Domenico Montanaro, NPR's lead editor for politics, said family separation is Trump's immigration policy.
The widespread criticism showcased people's fury toward law enforcement and also disappointment over the inaction of Congress on the issue. Trump blamed the Democrats for the border crisis, saying they have always advocated for open borders and welcomed immigrants.
Michael D'Antonio, the author of "The Truth About Trump," said Trump is like a kid in a big family, blaming others for what he has done.
"The current illegal immigration crisis on the southern border…it has been going on for many, many decades," Trump claimed in a tweet on June 19.
Despite vowing to end family separation of illegal immigrants, Trump's order is considered as a stopgap, rather than a permanent solution to fix the nation's border crisis.
The ending of family separations does not mean an end to a strong border policy. It's still unclear whether the thousands of separated children, currently kept in shelters, will return to their parents after the executive action.
The fate of reforms to fix the broken immigration system remains uncertain. As always, border issues have kept Republicans and Democrats at odds. Only time will tell if the aftermath of these family separations will prod Congress to creation legislation that will ensure that the children of detained immigrants are never separated from their parents again.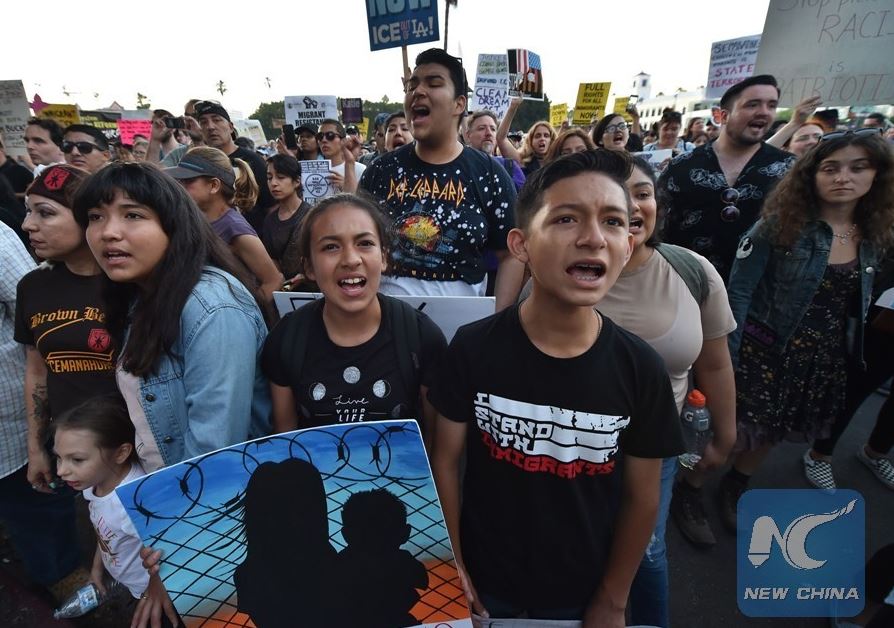 File photo taken on June 14, 2018 shows that protestors chant outside the Metropolitan Detention Center where the US Immigration and Customs Enforcement detainees are held, during a 'Families Belong Together March' against the separation of children of immigrants from their parents, in Los Angeles, California, the United States. (File photo: AFP)