Digital currencies will not replace physical money soon: Bank of Japan official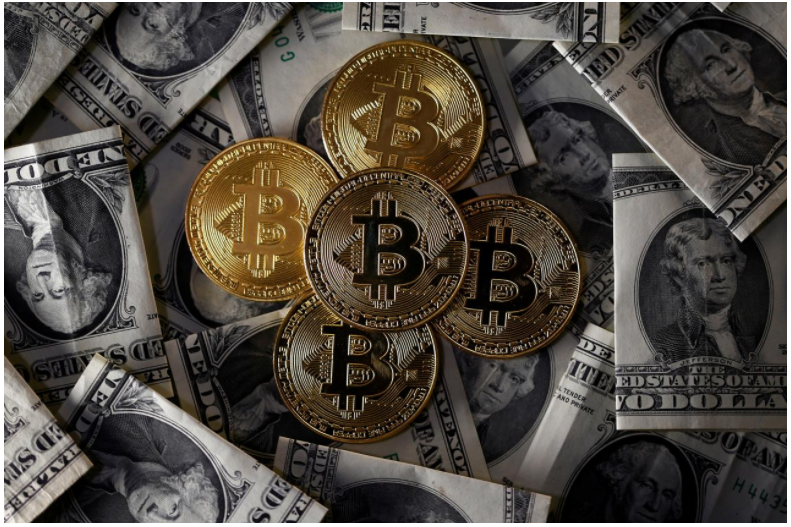 Bitcoin (virtual currency) coins placed on Dollar banknotes are seen in this illustration picture, November 6, 2017. REUTERS/Dado Ruvic/Illustration
Financial technology is fast revolutionizing the banking industry, but digital currencies will not replace physical money any time soon, a senior Bank of Japan (BOJ) official said on Wednesday.
"It's too far off," Hiromi Yamaoka, head of the BOJ's payment and settlement systems department, said on the sidelines of a forum on financial innovation hosted by Thomson Reuters.
"It would change the banking system too drastically."
Japan has become a front runner in the financial technology (fintech) industry, with the government this year having recognized bitcoin as legal tender and approved several companies as operators of cryptocurrency exchanges.
The BOJ last year set up a section in charge of fintech to offer guidance to banks seeking new business opportunities, and joined up with the European Central Bank to study distributed ledger technology (DLT) like blockchain.
But the BOJ and ECB said in September they had judged that blockchain – which is best known as the system underpinning bitcoin - was not mature enough to power the world's biggest payment systems.
"From a practical perspective, I think this is still 'under construction'," Yamaoka told the forum, referring to blockchain and DLT technology.
He said the hype surrounding initial coin offerings was "quite tremendous".
Blockchain is a public online ledger of transactions maintained by a network of computers on the internet.
Financial firms hope the nascent technology can reduce the cost and complexity of burdensome processes such as international payments and securities settlement.
Banks are also using fintech in other ways to make their financial services more efficient, including smartphone apps and artificial intelligence for advisory services.