China's stable economic progress reveals strength, confidence
People's Daily
1567769438000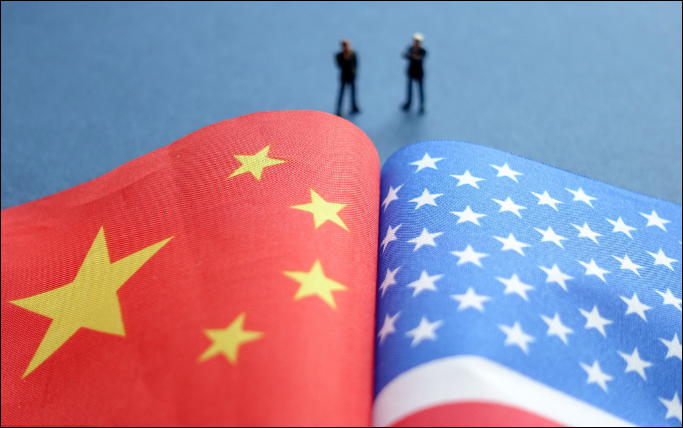 File photo: VCG
For a period of time, some US politicians have been bragging on how the China-US economic and trade frictions have impacted China's economy.
However, their arguments have been proven wrong repeatedly as China's economy is resilient enough to confront various uncertainties and the trade disputes will never halt China's development.
The world will be more aware of China's capability and strength to cope with risks and challenges after seeing China's economy continue to make stable progress in the midst of adversity.
China's confidence comes from its full resilience. Despite the complicated external environment, China's GDP still maintained a medium-high rate of growth in the first half of this year, up 6.3 percent year on year, a good performance amid the global slowdown of economic growth.
Many economists noted that China's growth rate should be analyzed together with the country's huge economic size and influence. China has nearly 1.4 billion people, of whom 900 million make up the labor force. It has 170 million highly educated and skilled human resources, and the world's largest middle-income group of 400 million. The impacts caused by the trade frictions can be offset by the endogenous dynamic of economic development and the large space to restructure and upgrade all sectors.
Furthermore, China's confidence also relies on its high-quality growth. "The signs of indigenous innovation are everywhere, from e-commerce and fintech to artificial intelligence and breakthroughs in the life sciences," said Stephen Roach, Senior Fellow at Yale University, commending China's progress in economic transition as "extraordinary".
China has effectively unleashed the power of its economy by solidly promoting supply-side structural reform and replacing the old growth drivers with new ones.
Statistics indicate that in 2018, China's new growth drivers index and China Innovation Index (CII) grew 28.7 and 21.8 percent respectively from the previous year. The added value of China's high-tech manufacturing sector rose by 11.7 percent year on year, and the development of high-end industries were accelerated.
China enjoys huge potential in enhancing its industrial chain resilience. Xulio Rios, Spanish expert on Chinese matters, noted that China is turning the pressures on economic restructuring into new driving forces for development, while domestic demands and innovation factoring are the main driving forces.
China has been committed to doing its own business well, and such mindset has played a key role for China in forging ahead against difficulties and turning dangers into opportunities. Confronting the increasing domestic and overseas risks, China is adopting timely and proper macro policies for countercyclical control, and continuing the proactive fiscal policy and prudent monetary policy.
Since August, a series of measures have been introduced to promote supply-side structural reform, offset the external impacts, and ensure stable employment, a stable financial sector, stable foreign trade, stable foreign investment, stable domestic investment, and stable expectations.
For instance, 20 policy measures were adopted to stabilize consumer expectations and boost consumer confidence. Six new pilot free trade zones were added, and efforts were made to enhance regional economic development and further deepen the capital market reform.
German weekly magazine Focus said in a recent release that western scholars have to admit the fact that China has more methods to stabilize economy than western countries.
China's economic performance is telling the world that the country is making serious efforts to realize its development goals, maintaining its momentum and bringing benefits to its own people and the people around the world.
In a sharp contrast, some US politicians are obsessed with escalating trade frictions. They took erroneous acts to curb others' development, which only turned out to harm their own country and add more uncertainty to the global market.
The US is experiencing a slower economic growth, as well as plummeting exports, gloomy investments, and an inverted financial market yield curve. In August, the country's Consumer Confidence Index (CCI) saw the largest drop from 2012. Besides, its Purchasing Managers' Index (PMI) bottomed out at 49.1, the lowest level since Jan. 2016, according to the latest data released by the Institute for Supply Management of the US.
If the PMI continues to decrease below 50, it indicates that the US manufacturing will be shrinking. Statistics from other international agencies show that US PMI last month hit a bottom since September 2009. All these prove that there will be no winner in a trade war. Escalated trade frictions will do no good to both China and the US, and also the world at large.
In the era of economic globalization, a country's economic development relies on its strength and wisdom as well as win-win cooperation.
Facing the risks and challenges, China has enough confidence and capability to transform threats to opportunities and maintain sound and sustained economic development. Those who attempt to contain China with immoral tricks will in no way succeed.