Pressure on businesses expected to gradually ease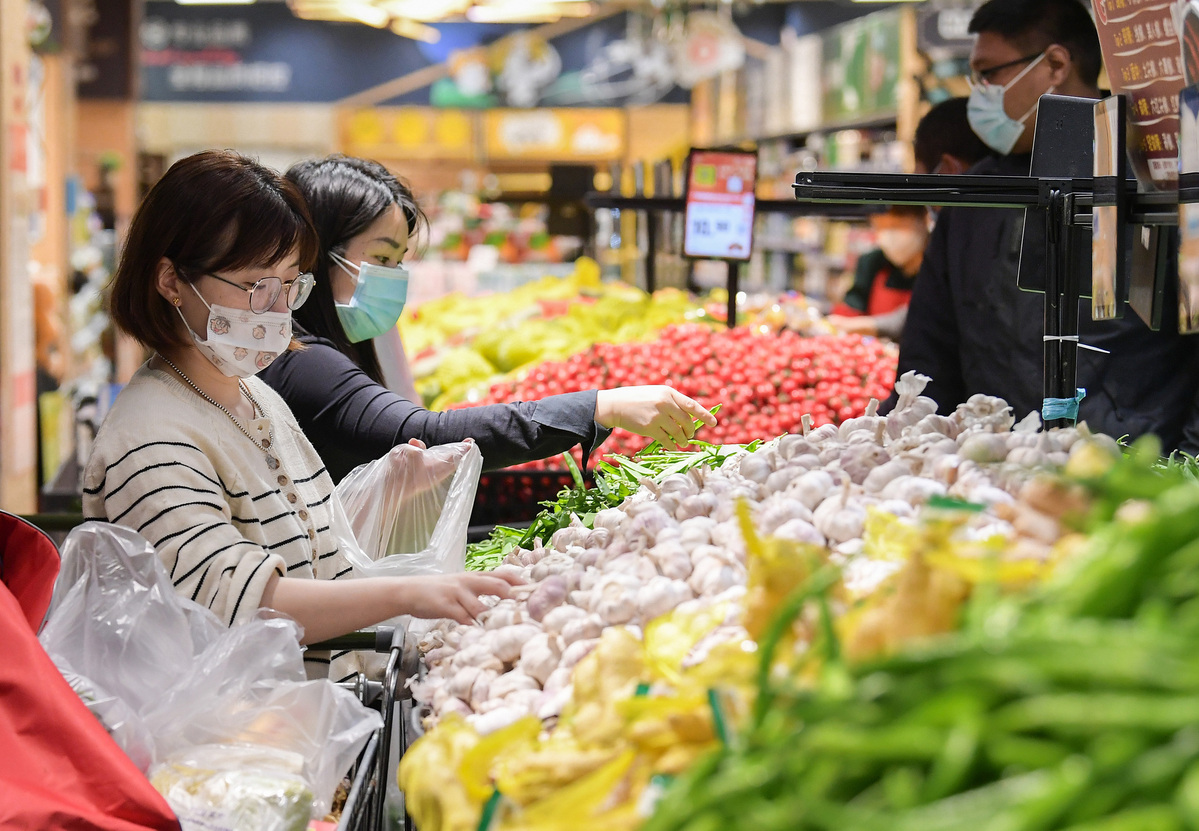 The consumer price index rose 2.1 percent year-on-year in April, and 0.9 percent compared with the previous month. And the producer price index rose 8 percent year-on-year in April, and 0.6 percent month-on-month, the National Bureau of Statistics said on Wednesday.
The gap between the CPI and the PPI has narrowed for six consecutive months, indicating a reasonable price trend. In the face of rising commodity prices in the world and the spread of COVID-19 at home, China has taken a combination of measures to ensure supply and price stability, ensuring that the overall price level remains stable.
Both new inflation factors and carry-over factors increased, pushing the year-on-year CPI to rise back above 2 percent for the first time in four months and breaking out of the low inflation range. Core CPI rose 0.9 percent year-on-year in April, down 0.2 percentage points from the previous month, falling below 1 percent for the first time in nine months, indicating weak consumer demand and lower consumer prices.
Although food prices rose 1.9 percent last month, compared with a 1.5 percent decline last month, the surge is still moderate. The mild price hikes of food are generally caused by the rising prices of wheat, corn and soybean in the world, the impact of the COVID-19 epidemic in some parts of China and the increase in logistics costs.
Nonfood prices rose at the same pace as last month, with fuel prices rising and travel prices falling. Nonfood prices rose 0.2 percent month-on-month and 2.2 percent year-on-year. Due to the spread of the epidemic, consumer demand for offline services was weak.
The year-on-year growth of the PPI continued to narrow, and industrial inflationary pressure gradually eased. Due to geopolitical conflicts and other factors, prices of crude oil, nonferrous metals and other commodities in the world fluctuated at high levels, driving prices in related industries in China to continue rising, contributing to a 0.6 percent month-on-month increase in the PPI in April.
But thanks to China's policy of ensuring supply and stabilizing prices, the PPI growth rate has weakened from the previous quarter, and the year-on-year growth rate has continued to fall. The year-on-year increase in producer prices has declined for six consecutive months and will continue to decline in the future. The pressure on operating costs of enterprises is therefore expected to gradually ease.