Australian govt should repair ties to boost trade with China
Global Times
1655909899000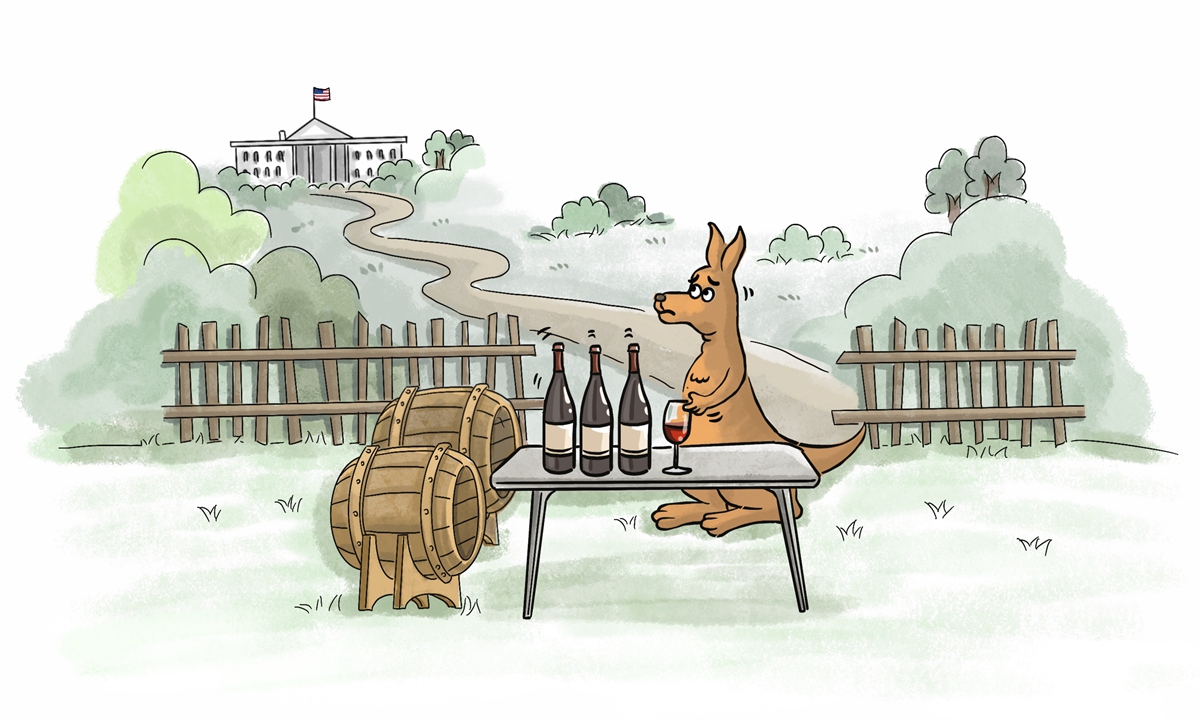 Wine Australia, the leading wine industry association, will be closing its only office in China after its sales in this huge market has plunged, CNBC reported on Tuesday.
After Australia's new Prime Minister Anthony Albanese was sworn in last month, many had hoped that the new government could bring its ties with China back on track. Against this background, if pessimism persists among Aussie business communities, it should remind the Albanese government what they have done so far may be not enough to rebuild market confidence, and that more should be done to warm up Australia's economic relations with China.
The decision to close Wine Australia's office in China follows "extensive consultation with the Australian grape and wine sector and is based on the current environment and market opportunity," CNBC reported, citing a spokesperson from Wine Australia.
The once 1.2 billion Australian dollar-a-year trade ($830 million) has been whittled down to just $200 million Australian dollars as of the end of March, according to the report. The industry association's new decision suggests a lack of confidence by Australian wine traders towards their future sales in the Chinese market, as well as the trend of economic ties between the two countries.
Under the former conservative Morrison government's strategy of antagonizing and confronting China, Australia's trade relations with its largest trade partner fell to their lowest level before Albanese took office.
China's Ministry of Commerce announced in March last year that it would impose anti-dumping duties, ranging from 116.2 to 218.4 percent on imported Australian wine. The decision came after anti-dumping and anti-subsidy investigations on Australian wine. The investigations were conducted strictly in accordance with relevant Chinese laws and WTO rules.
There has been a lot of discussion and debate about the Australia's trade woes with China, but less attention has been paid to former Morrison government's series of provocations. Canberra launched more than 100 anti-dumping and anti-subsidy investigations against Chinese products and it turned down many Chinese investment projects. In particular, Australia banned Chinese enterprises including Huawei from providing 5G equipment to the country.
The former Morrison government always played hard ball with China over trade and economic issues in its bid to cozy up to the US. Canberra, a close ally of Washington, has been very unfriendly toward China and Chinese people during the past several years. The current difficulties in bilateral trade are entirely caused by Morrison's irrational anti-China policies.
The deterioration in bilateral relations will undoubtedly produce negative economic impacts on trade, investment and other sectors, hurting businesses of both countries. Morrison's unreasonable hostility and provocation of China resulted in a lose-lose situation for companies on both sides.
Last year, as the deteriorating relations weighed not only on Chinese firms but also Australian companies including wine traders, analysts warned that the Morrison government should take concrete steps to improve Australia's ties with its largest trading partner, but apparently Morrison did not take the advice. It is regrettable to see bilateral trade continue to suffer from the pain due to Canberra's hostile approach toward China.
In considering Australia's own interests, Australia's new leader should maintain strategic sobriety and inject new momentum to revive cooled bilateral ties. Bilateral relations have showed some signs of thawing after Albanese took office. The improvement of relations could be attributed to joint efforts of both sides. However, there are still difficulties ahead. If the new Australian government can reverse course and bring Australia's trade relationship with China back to normalcy, many Australian makers and traders will restore their confidence in the Chinese market.