A hyper-connected museum with new approaches for modern society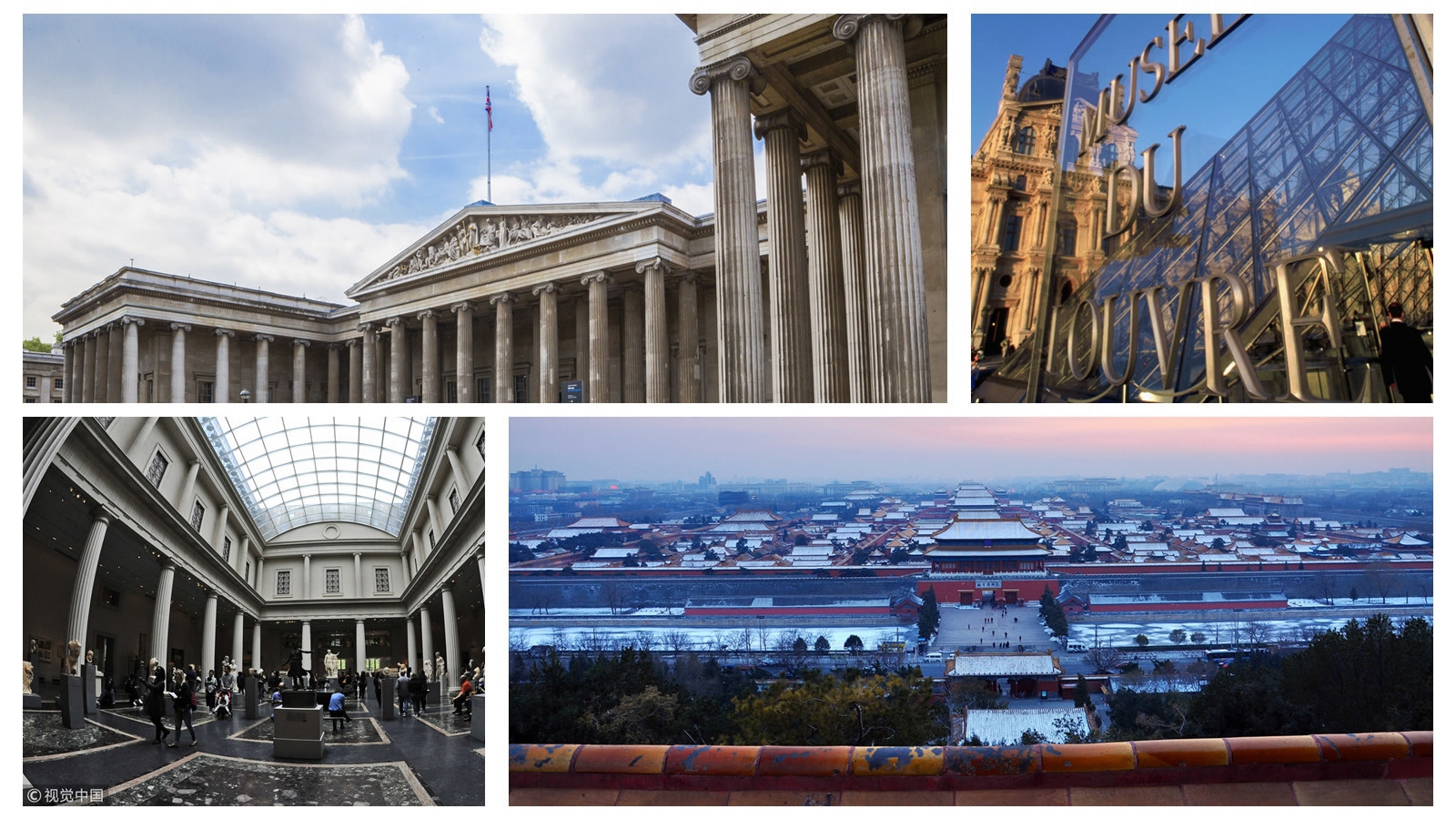 (Photo: CGTN)
The 42nd International Museum Day launched by the International Council of Museums (ICOM) took place on Friday with the theme of "Hyper-connected museums: New approaches, new publics", seeking to make museums an active participant in a modern hyper-connected community.
According to the ICOM statement, hyper-connectivity, a term invented in 2001, relates to "the multiple means of communication we have today, such as face-to-face contact, email, instant messaging, telephone or the Internet."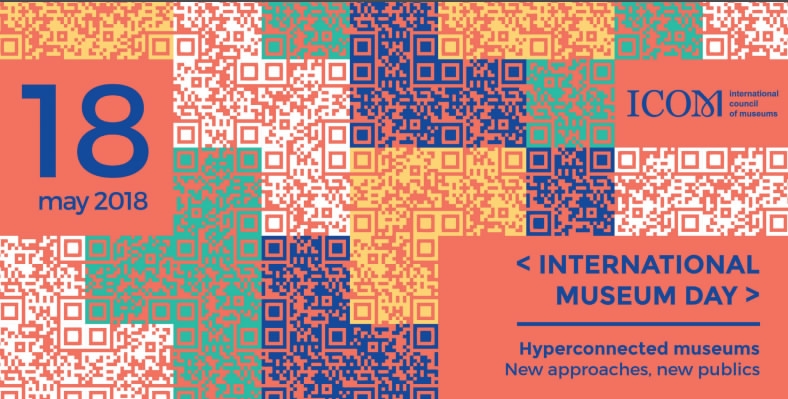 The logo of 42nd International Museum Day launched by the International Council of Museums (Photo: ICOM)
"This global network of connections becomes more complex, diverse and integrated every day. In the hyper-connected world of today, museums are part of the trend."
Hyper-connectivity for museums, based on ICOM, embodies two new approaches – the application of technology and relevance in society.
The inexorable surge of technology has been used by museums in diverse ways such as digitalizing collections and virtual reality (VR) exhibitions.
The Emperor Qingshihuang Mausoleum Site Museum in China recently adopted matrix panorama and digitalized high-precision panoramic image technology in Pit 1 and Pit 3 – the equivalent of a visitor seeing the armor of the terracotta warriors from over 100 meters away.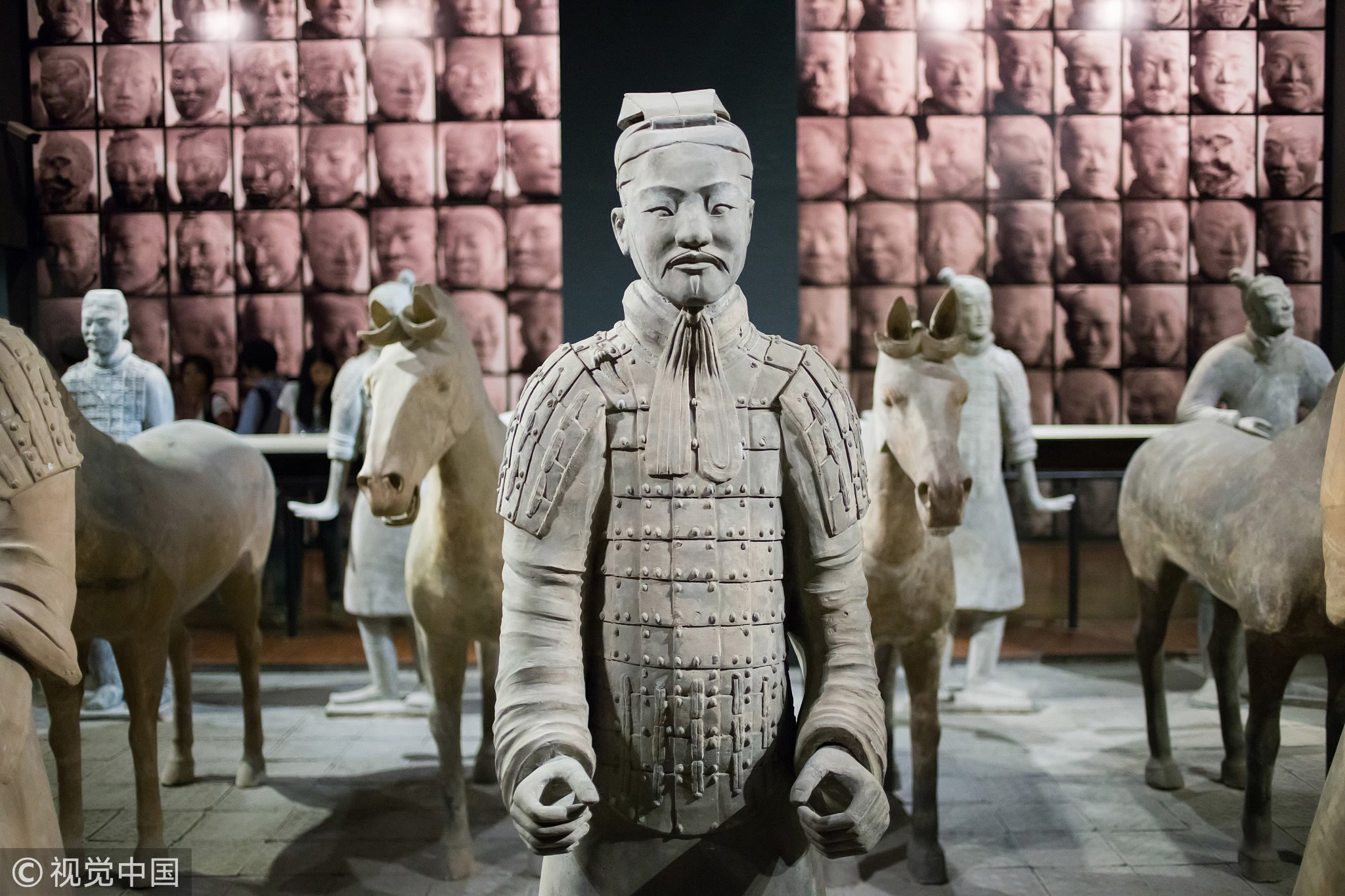 Terracotta Warriors in Shaanxi History Museum. (Photo: VCG)
In August 2015, a VR weekend held in the British Museum was the first time such technology was used in prestigious museum collections.
With the VR technology, provided by the Samsung Digital Discovery Center, visitors were able to experience a virtual reality Bronze Age site which had three-dimensional scans of objects in their original settings and multiple interpretations of how the objects might have been used at the time.
Hyper-connected museums, to a large extent, are designed to remain relevant in society by focusing on the local community and diverse groups, as these museums are "the collaboration of minorities, indigenous peoples and local institutions."
Residents of Queenstown in Singapore aspire to establish a community museum in 2020 with a display of artifacts, photographs and maps to record some 100 years of local history. "The museums, which display art, document a neighborhood's social history and offer public spaces where people can interact, are not commonplace in Singapore," said Today, a Singaporean newspaper.
An ethnic culture museum in Hezhou, in south China's Guangxi Zhuang Autonomous Region, has over 8,000 artifacts on display, covering more than 20 ethnic groups like the Han, the Yao, the Miao and the Zhuang since Hezhou is a multi-ethnic area and a place where the early cultures of several Chinese provinces intersected.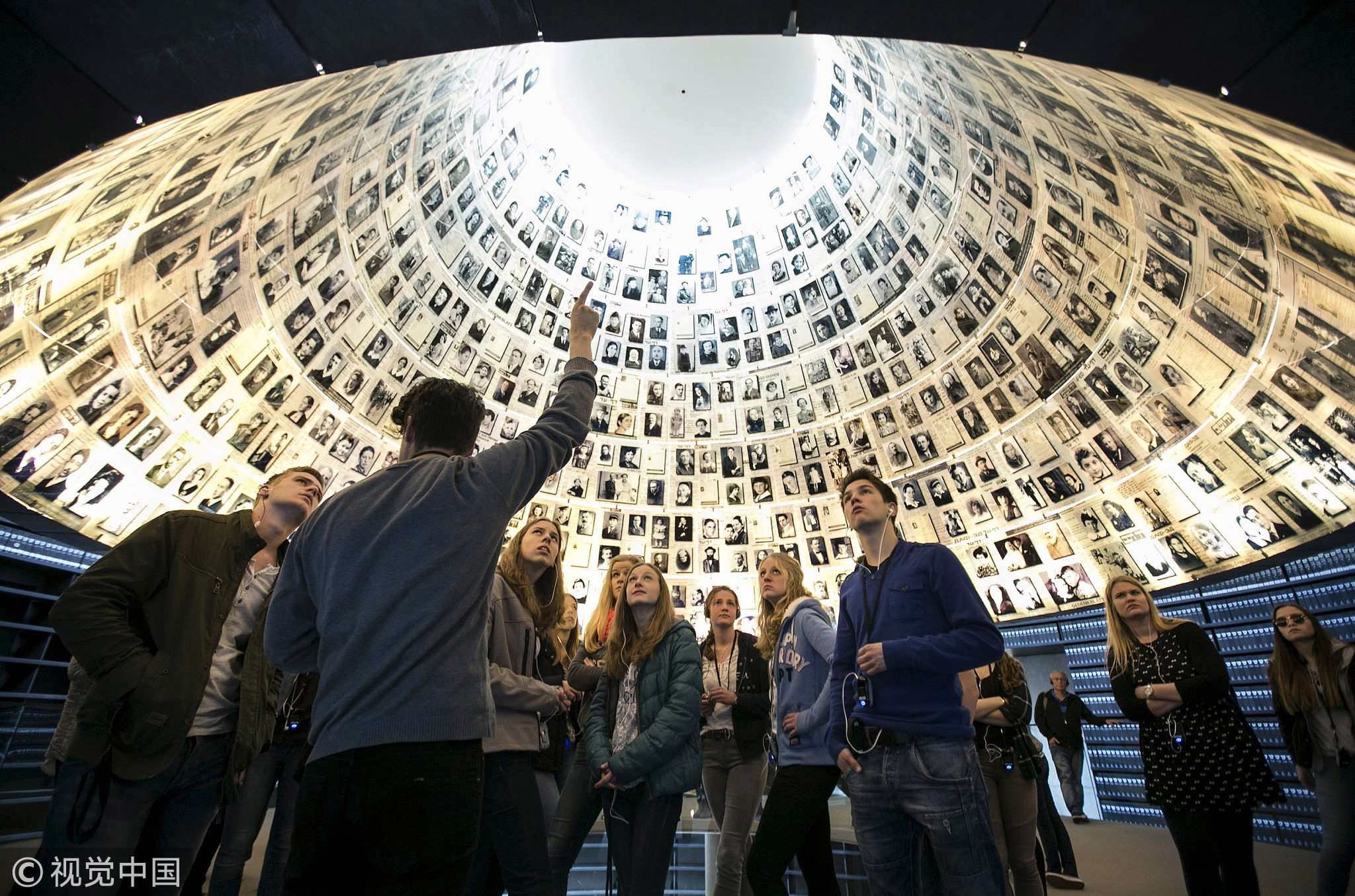 Students from Germany visit the Hall of Names at Yad Vashem's Holocaust History Museum in Jerusalem, April 14, 2015. (Photo: VCG)
With these new approaches, hyper-connected museums welcome a new public.
From the ancient Greek Μouseion and private collections for European aristocracy during the Renaissance to the first batch of public museums in the Enlightenment and the Louvre in the French Revolution, the way museums have transitioned over time shows that access for a wider audience, regardless of social status, is important.
Since it was established on May 18, 1977, the objective of International Museum Day has been to raise awareness that "Museums are an important means of cultural exchange, enriching cultures and developing mutual understanding, cooperation and peace among peoples."