Economic data indicate that China is capable of overcoming headwinds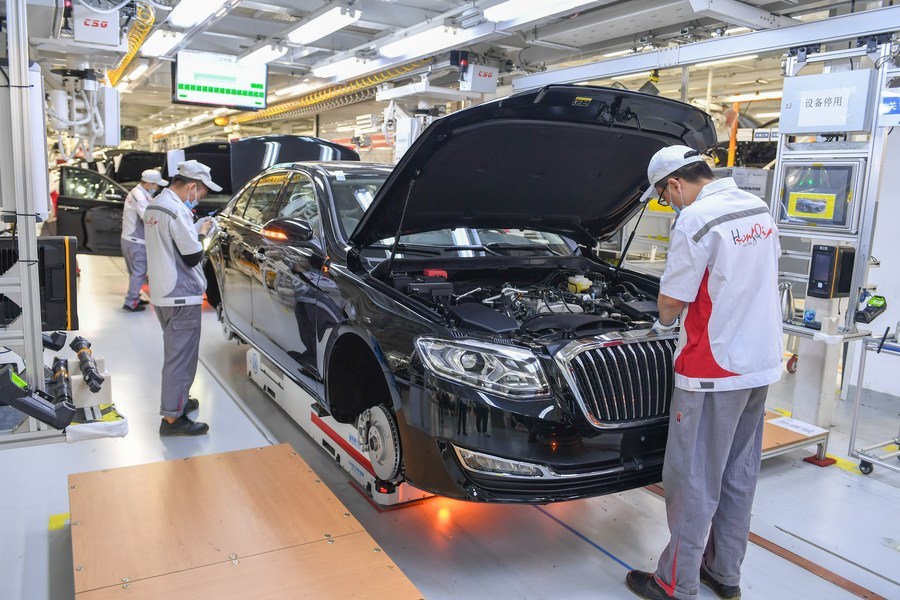 The latest economic data show the central authorities' pro-growth and pro-employment policies are generating their desired effects, as market supply remains stable and industrial production and demand are steadily recovering.

The consumer price index rose 1.7 percent in September year-on-year, 0.7 percentage points lower than the rise in August, and the producer price index was up 0.1 percent year-on-year, according to the National Bureau of Statistics.
And the General Administration of Customs also announced that China's foreign trade in the first three quarters realized positive growth year-on-year of 0.7 percent, after declining by 6.5 percent and 0.2 percent in first two quarters and rebounding 7.5 percent in the third, which is a hard-earned result given the contraction of world trade due to the pandemic.
The message is the world's second-largest economy is on the right track of recovery, having generally curbed transmission of the novel coronavirus bar sporadic localized outbreaks.
The efficiency demonstrated by Qingdao, Shandong province, and the rest of the country in quickly tracing the close contacts and cutting the transmission chains after new cases were detected has proved the country is capable of preventing a large-scale comeback of the virus, laying a solid foundation for its economy to revive.
Despite the headwinds it has encountered from the rising of protectionism, unilateralism and hegemonism of the United States, China's trade with almost all of its major trade partners registered positive growth year-on-year, marking China's contribution to sustaining the global supply chains at this particularly trying time. Notably, China has replaced the US to become the European Union's largest trade partner for the first time.
In fact, in both the projections of the International Monetary Fund and the World Bank, China will be the only major economy that will have positive economic growth this year — the IMF predicts 1.9 percent and the World Bank 2 percent, with the IMF anticipating the figure could be 8.2 percent next year, and the World Bank forecasting the Chinese economy will grow by 7.9 percent.
As the latest data indicate, the country's stable economic fundamentals, the development of private enterprises, growth in cross-border e-commerce, robust trade growth with neighbors and the huge domestic demand are all contributing to boost China's trade and lift its economy.
The multi-engine growth model that is taking shape shows that the bitter economic restructuring is now paying back with sweetness.