Railway tragedy shows India's infrastructure needs upgrading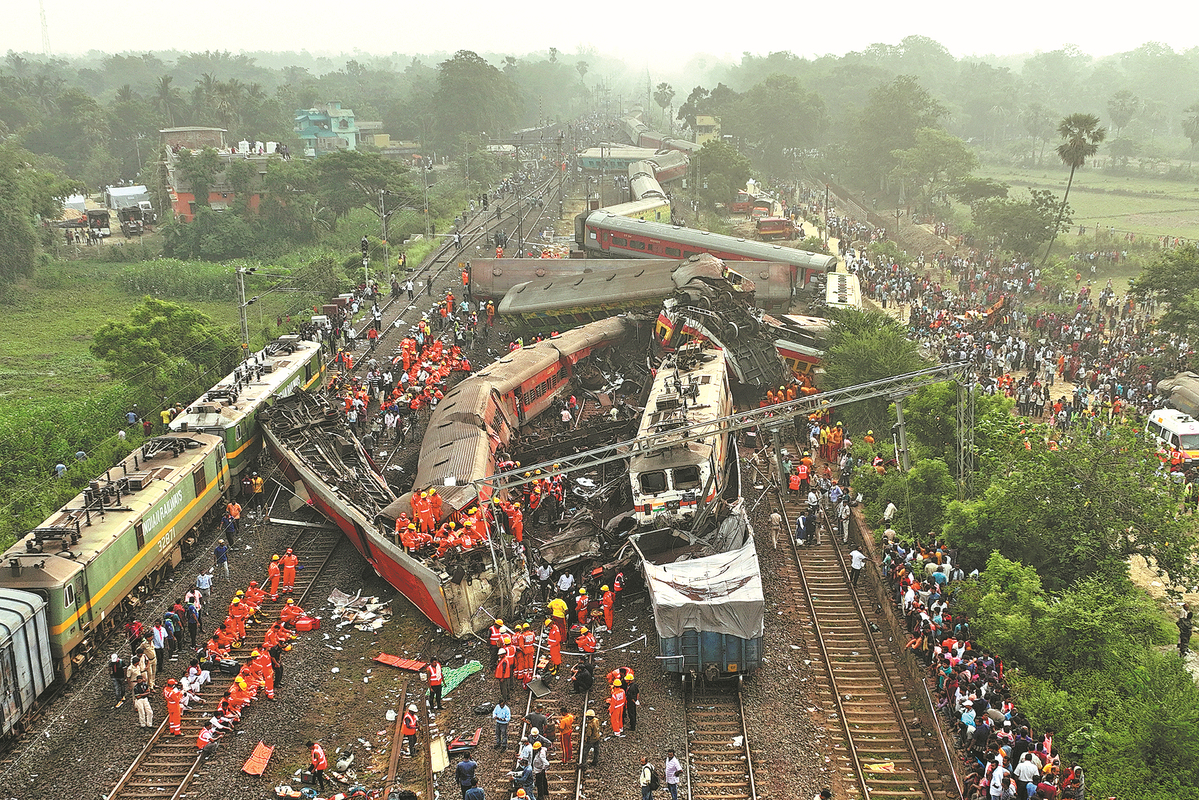 The train tragedy in the eastern Indian state of Odisha on Friday is the deadliest in the country in decades. It left more than 275 dead and hundreds of people injured as of Monday afternoon, shocking the world.
Investigators have attributed the cause of the accident to a technical glitch in the signaling system. Yet safety issues have long plagued India's complicated and antiquated railway networks built during the British colonial rule in the 19th and 20th centuries.
Official data suggest that derailments are the most common form of rail accidents in India, and from 2017 to 2021, there were more than 100,000 train-related deaths in the country, according to a 2022 report published by the National Crime Records Bureau. That figure includes cases in which passengers fell from trains, collisions, and people being mowed down on the tracks by speeding trains.
It found that multiple factors including track defects, maintenance issues, outdated signaling equipment, and human error were the main causes of the derailments. It also said the lack of money or non-utilization of available funds for track restoration led to more than one-fourth of the accidents.
To make its railway networks safer, the Indian government has in recent years invested tens of billions of dollars in renovating or replacing the old tracks, introducing new trains and removing thousands of unmanned railway crossings.
Actually, Prime Minister Narendra Modi was supposed to inaugurate a new high-speed train on Saturday connecting the western city of Mumbai and the southern state of Goa. India's plan to introduce modern trains equipped with a countrywide automatic train collision prevention system aims to help reduce the risk of crashes and derailments. India chose Japan as the partner for the country's first high-speed rail project.
The potential for China-India cooperation on railways is huge. The two countries already have a number of cooperative agreements on the development of railways in place, including one on training of engineers, and China even proposed to co-fund India's first railway university many years ago when bilateral relations were not as tense as they are now.
It would be a win-win development if the two giant neighbors could set aside their differences and join hands to focus on the public good.