Who is trying to 'intimidate and coerce' in the South China Sea?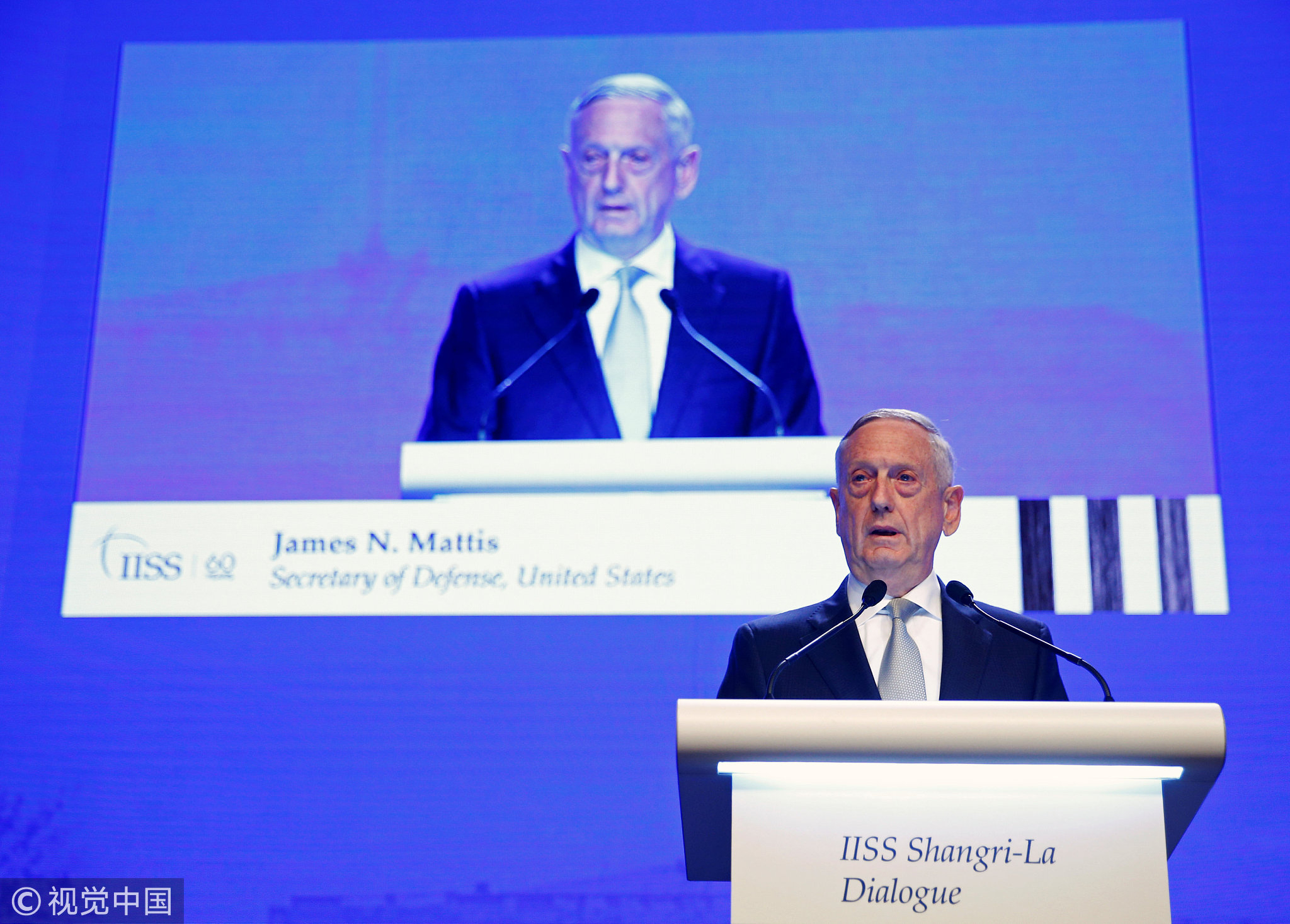 June 2, 2018: US Secretary of Defense Jim Mattis speaks at the IISS Shangri-La Dialogue in Singapore. (Photo: VCG)
The South China Sea issue has always been a "hot topic" at the annual Asia Security Summit, also known as the Shangri-La Dialogue in recent years. It again made headlines during the 17th Shangri-La Dialogue held over the weekend in Singapore.
US Defense Secretary James Mattis reportedly accused China of "intimidation and coercion" in the South China Sea while speaking at the forum on Saturday.
Mattis said China's militarization on man-made islands in the South China Sea "stands in stark contrast to the openness" of the US strategy.
He also warned that there would be "consequences" if China does not "find the way to work more collaboratively with all of the nations who have interest", stressing that "America is in the Indo-Pacific to stay. This is our priority theater".
In response to Mattis's remarks on the South China Sea, Vice-president of the Academy of Military Science of the Chinese People's Liberation Army, He Lei said that China's deployment of defensive facilities on its islands in the South China Sea is legitimate and necessary, posing no threat to the regional security.
He said that China has always maintained that the South China Sea issue be dealt with through dialogue and consultation among the parties concerned on the basis of respect for historical facts and in accordance with international laws, noting that the current situation in the South China Sea has calmed down visibly as a result of the joint efforts of China and the Association of Southeast Asian Nations (ASEAN).
Those who cry out against militarization are those who are actually undertaking militarization in the region, the Chinese military official added.
His comments remind me of the recent events that happened in the region. In the name of "freedom of navigation," the US has sent military vessels and aircraft to the adjacent waters and airs of Chinese islands and reefs to carry out military activities.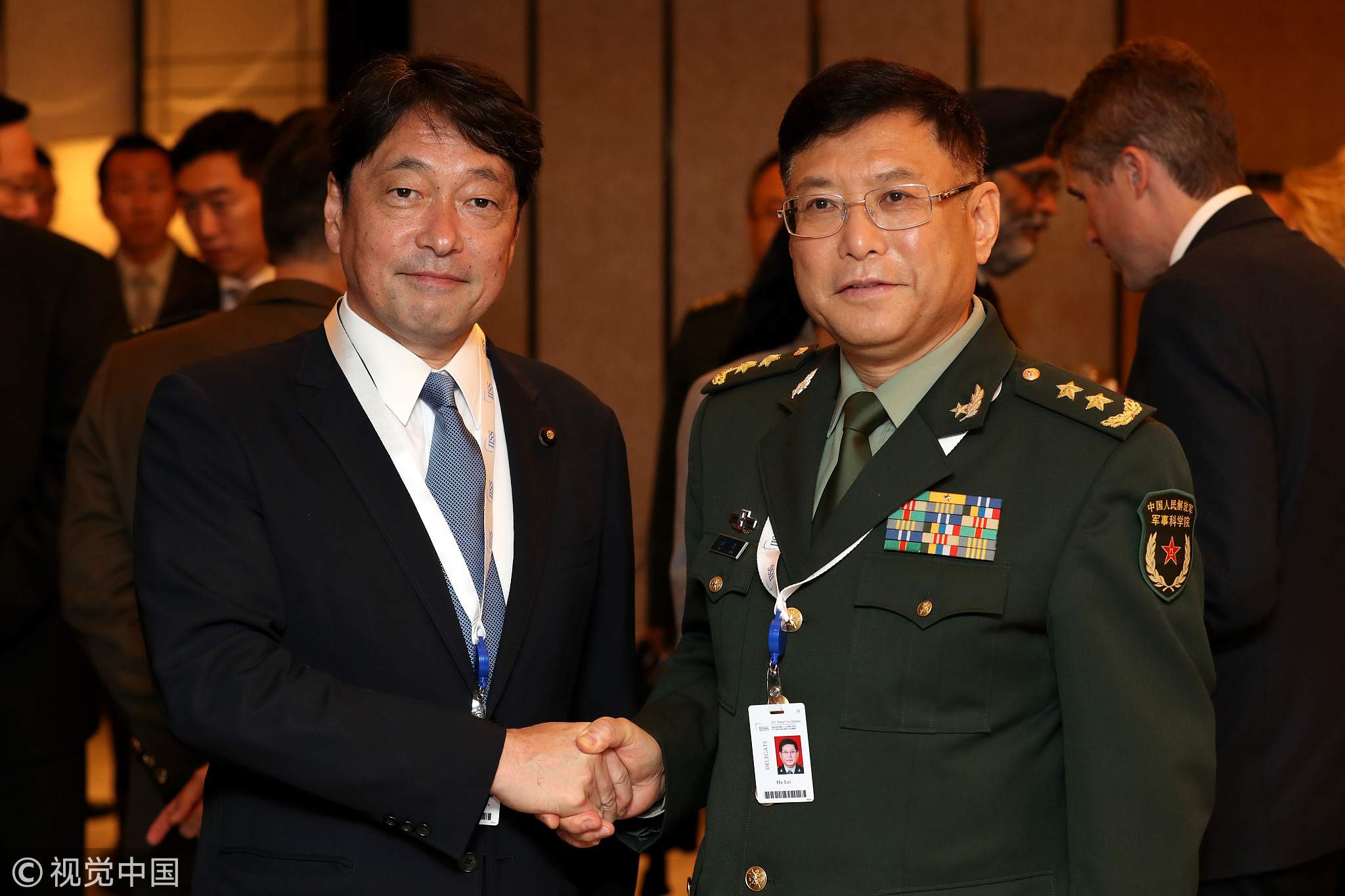 June 2, 2018: Itsunori Onodera, Japanese defense minister (L) shakes hands with Lieutenant General He Lei, vice president of Chinese People's Liberation Army's Academy of Military Science, during the IISS Shangri-La Dialogue Asia Security Summit in Singapore. (Photo: VCG)
A week ago, Beijing lodged a protest against Washington after some US warships came within 12 nautical miles of China's Xisha Islands.
These moves have not only constituted grave provocations against China's sovereignty but also posed a serious threat to the security and stability of the region.
As a matter of fact, what the US warships did is the real cause for militarization in the region and what Mattis said is the coercion to stir up tension and trouble in the South China Sea.