Is shift in US tone enough for talks with Iran?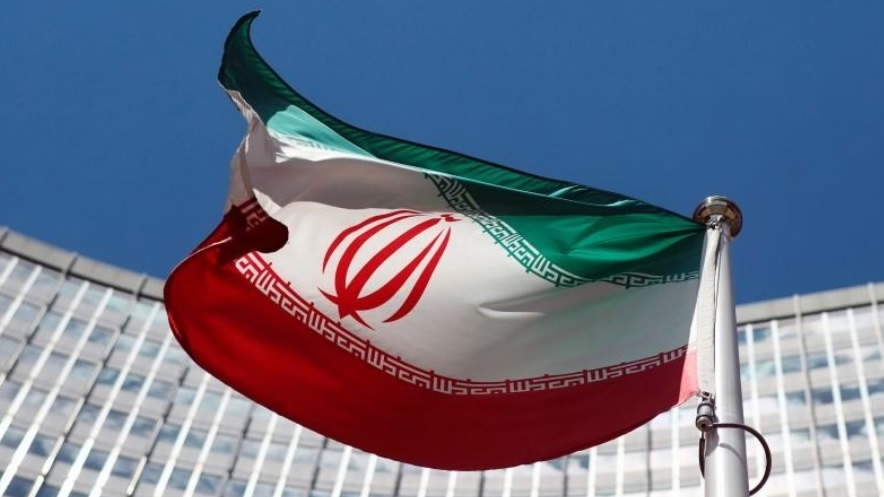 (Photo: CGTN)
Editor's note: Bobby Naderi is a journalist, current affairs commentator, documentary filmmaker and member of the Writers Guild of Great Britain.
US President Donald Trump is himself again. He has binned the regime change fantasy, bypassed distaste for multilateralism, and called for talks with Iran - for now.
On Monday, May 27, during a news conference with Japan's Prime Minister Shinzo Abe in Tokyo, Trump said a new deal with Iran on its nuclear program is possible: "I really believe that Iran would like to make a deal, and I think that's very smart of them, and I think that's a possibility to happen. We aren't looking for regime change - I just want to make that clear. We are looking for no nuclear weapons."
Trump even welcomed Abe's help in dealing with Iran after broadcaster NHK said Japan's leader is considering a trip to Tehran as early as mid-June: "I know for a fact that the prime minister is very close with the leadership of Iran, and we'll see what happens."
For all the news coverage, Iranian Foreign Ministry Spokesman Seyyed Abbas Mousavi said on Tuesday Tehran pays little attention to the change in Trump's rhetoric, and there will be no talks with Washington until it also changes behavior.
In shaping a response, Iran's Foreign Minister Mohammad Javad Zarif also said in a tweet that Trump's "maximum economic pressure" policies are hurting the Iranian people and causing regional tensions, and that "actions - not words - will show whether or not Trump is real in his intent."
On that note, even if Abe visits Tehran next month, it will be for bilateral talks and not for "mediation" as Trump would like to suggest. Besides, tensions have risen between the two archenemies not because Iran allegedly attacked oil tankers in the Persian Gulf but because Trump walked out of the 2015 nuclear deal last year and is seeking to sink Iran's economy by ending its biggest and most important export: crude oil.
The US has even deployed a carrier strike group and massive strategic bombers from the 1950s to the region, with plans to deploy 1,500 troops to the Middle East. This diplomatic vandalism has prompted fears of conflict and destroyed any prospect of negotiations with Tehran, amid warnings from the European Union and other international players at the United Nations.
Nevertheless, the Iran nuclear deal is still worth saving. In the Trump era, it represents the vital role that the United Nations and its institutions and treaties can play in furthering the common good for humanity. The remaining signatories unnervingly say the nuclear agreement, known officially as the Joint Comprehensive Plan of Action (JCPOA), is still central to regional and international stability, prevents proliferation, and all countries should maintain economic relations with Tehran.
The collective urge should seem clear by now. If Trump is really asking for world peace, he must realize that sanctions are unhelpful and unsustainable. Iran is losing money and trade, but they are also causing international trade loss for other international players. In spite, or perhaps because, of these circumstances, they have caused an unprecedented planetary movement of protest, even from nervous European allies. They are losing money and trade, too.
Call it strange, but looking back on that distant time with a strange sense of regret, Tehran is also to blame. There was no reason to test ballistic missiles right after signing the nuclear deal with world powers. It gave a perfect excuse to Trump and his neocon hawks to escalate the current situation. The miscalculation ruined any prospect of détente between Tehran and Washington - purposefully or accidentally.
Perhaps (emphasis here), it's the reason why in an unprecedented move on April 21, Iran's Leader Ayatollah Khamenei appointed General Hossein Salami, the former deputy commander of the Islamic Revolutionary Guards Corps (IRGC), as the elite force's new head in charge of the country's missile program. He had extended the tenure of the former IRGC commander, General Mohammad Ali Jafari, by another three years in 2017 after he had served for a decade. A day earlier, the IRGC head of security, General Ali Nasiri, was also sacked and replaced. The replacements were unexpected and premature.
Consider it one of the mysteries of our time, but Iran and the US can still sort out their differences through dialogue based on respect and mutual trust, instead of a silly naval clash in the Persian Gulf. The hyper-hawkish conservatives in Tehran need to take this out of their heads that a war with the US will boost their party's sagging political fortunes ahead of the next presidential elections. The same argument goes to the chattering class in Washington. No one wants war.
Here is perhaps a way to do it. Trump has to end his sanctions on Tehran on a provisional basis that lacks even a modicum of common sense, and return to the nuclear agreement with integrity. The world community doesn't support his unilateralism and fantastic unreality. No way would it go forward.
It is in this context that giving Trump's new shift in tone the benefit of the doubt could also do the trick for Tehran. The alternative is remaining apathetic at best, or moving into a showy state of readiness and saber-rattling at worst, throwing away literally trillions of dollars in yet another sinkhole war from hell with all those ghost bombers and warships that we all know will only destabilize the planet yet achieve nothing at all.