Pharma firms obliged to make medicines even if unprofitable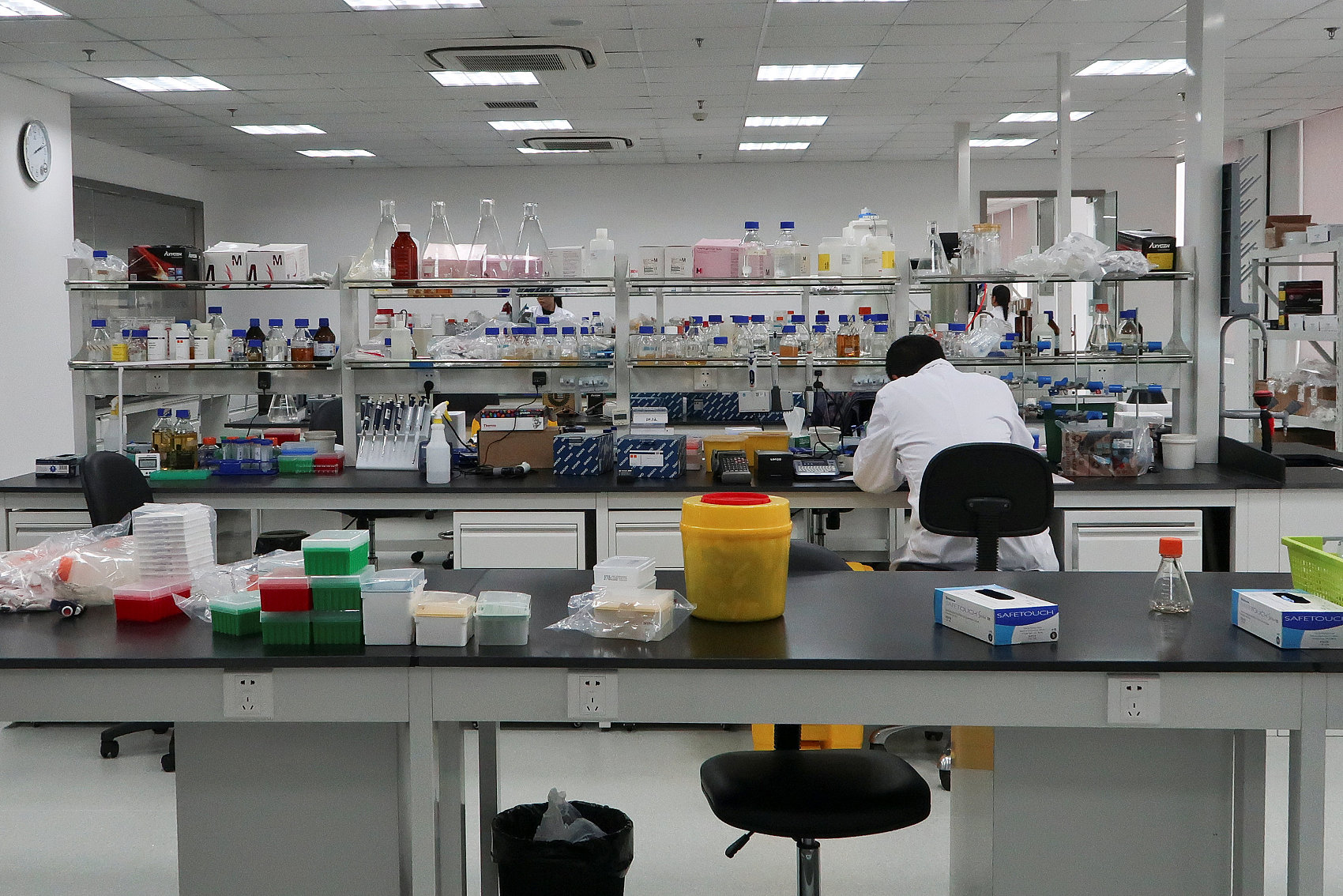 A scientist works at a drug development facility in Shanghai, China October 18, 2017.(Photo:VCG)
AFTER MEDIA REPORTS about a shortage, even in some big hospitals, of mercapatopurinem, a medication used to treat cancer and autoimmune diseases, particularly children with leukemia, Premier Li Keqiang has urged domestic pharmaceutical companies to increase their output as soon as possible. Beijing Youth Daily comments:

The rising prices of the raw materials used to make the medication have seriously squeezed the profit margin for those companies producing the tablets, as a result, many pharmaceutical companies suspended production.
Although there is a strong demand in the market-even the expensive imported medicine is in short supply through official channels now-the price of the tablets, which is in the catalogue of the medicines covered by public medical insurance fund, was fixed in the latest medicine price negotiation between the government and the pharmaceutical companies. This means the pharmaceutical companies no longer find it profitable enough to produce the tablets.
Medicines are special products relating to people's well-being. Given the support the government extends to pharmaceutical companies, particularly the favorable taxation policies and subsidies of various kinds, the companies are obliged to undertake their due responsibility to the public.
The pharmaceutical companies need to obtain the authorities' approval before suspending the production of medicines.
When people desperately need pharmaceutical drugs, the government should have some rewards to guarantee the supply of the medicines.
Sinopharm, the largest State-owned enterprise in medicine sales, logistics and storage with branches in almost every city, should also draw a lesson from the incident. It should establish a pre-warning system to avoid any shortage of pharmaceutical drugs, especially important medicines, and store a certain amount of key medications to guarantee their supply.