Opinion: Iran seeks China help to allay predicament
Global Times
1528835627000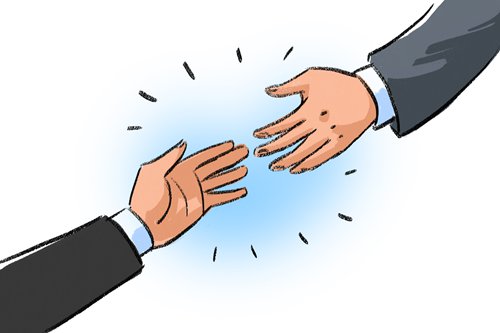 (Photo: Global Times)
The Shanghai Cooperation Organization (SCO) summit, held over the weekend in Qingdao, embodied a cooperative and inclusive stance that further spread China's diplomatic philosophy to the world. In addition to the eight members, Iran's arrival as an observer state also attracted attention.
It is significant that Iran attended the summit at a time when the US withdrew from the Joint Comprehensive Plan of Action (JCPOA) and restarted sanctions against Tehran. Under the threat, Iran has attached great importance to its economic development. Therefore, economic and trade cooperation is the main purpose of Iran's participation. The other goal is to seek political and moral support from China and other SCO member states for the nuclear deal.
Iran's unprecedented emphasis on China's home-court diplomacy is inextricably linked to the painful experience of the past month. Trump's announcement on May 8 to withdraw from the JCPOA and re-impose sanctions on Iran has plunged the country, which was mired in regional strife, into the abyss. Although many Iranians believe that the deal has not brought much practical benefit to their country, in the past two years Iran has actually received a lot of dividends.
First, the partial lifting of sanctions had led to a marked improvement in Iran's investment climate. Many companies from European and Asian countries quickly returned to Iran. Oil production and exports increased rapidly. At the same time, Iran's inflation rate fell markedly and the depreciation rate of the Iranian rial slowed down.
Second, Iran's international position improved and regional influence increased. Iran has been actively involved in the Syrian crisis and has played a bigger role in the Palestinian, Lebanese and Yemeni issues.
However, Iran's growing influence angered Saudi Arabia, Israel and the US. Trump saw the deal as one of the "most one-sided transactions" the US has ever entered into and the withdrawal raised his domestic popularity, which also signaled to a deep anti-Iranian sentiment in the US.
In the past month, Iran has not pulled out of the deal or resumed nuclear activity immediately, but tried to win the support of Europe, China and Russia to keep the agreement. However, with the US still smug in financial hegemony, the international community is unable to form an effective mechanism to protect Iran's interests in the short term. This has made Iran's diplomacy more adventurous than before. On June 4, Iran's supreme leader Ayatollah Ali Khamenei announced a resumption of uranium enrichment, a reaction of domestic hardliners to internal and external pressure.
Under US pressure, Iran's investment environment has been severely damaged. Foreign investors have panicked due to US sanctions. While European governments are determined to uphold the Iranian nuclear deal, they are unable to stop European giants from leaving Iran. The withdrawal list includes French oil giant Total, Danish Shipping firm Maersk and German energy company Wintershall. French automotive manufacturer PSA has suspended its joint ventures in Iran.
In the context of a large number of foreign enterprises set to withdraw, Iran's economy is bound to take a hit. Iran has already had a big backlog of social and livelihood issues that could lead to social unrest in the face of increased external sanctions.
Meanwhile, its ambitions for regional expansion have been hit hard. Israeli Prime Minister Benjamin Netanyahu is trying to force it to withdraw from Syria. In fact, Tehran has decided to withdraw from southern Syria, but Israel is still demanding a full pullout from the war-ravaged country. In addition, the US has offered 12 negotiating terms to restrict Iran's ballistic missile program, nor does Europe want Iran's missile capability to grow.
The Iranian nuclear issue involves many countries, directly related to the interests of Iran - the US, Israel, Saudi Arabia and the major EU nations, in which Russia also plays an important role. It is the result of the long-term complex geopolitical confrontation and the vicious interference of outside powers in the Middle East.
For a long time, China has no direct political interest and concerns in the Middle East, nor does it want to step on the red line of big powers. But as more and more Chinese enterprises enter the region, a stable and developing Middle East is becoming more and more important to China. On the Iranian nuclear issue, China can play a constructive role given that Europe finds its hands tied to save the JCPOA.
On the one hand, China firmly supports Iran's opposition to US hegemony and unilateral sanctions from a moral standpoint. China and Russia said in a joint statement signed on Friday that the US withdrawal is disappointing and they will try their best to safeguard the deal and take note of the extreme importance of protecting the interests of all parties who engage in economic and trade cooperation with Iran.
On the other hand, China and Iran are likely to find common ground, especially over a new model to combat US financial hegemony, and a currency swap would be a good start. As Iran's largest oil importer and its biggest trading partner, China will continue to maintain normal economic and trade ties despite US sanctions.