Inter-Korean talks deserve encouragement
Global Times
1515531678000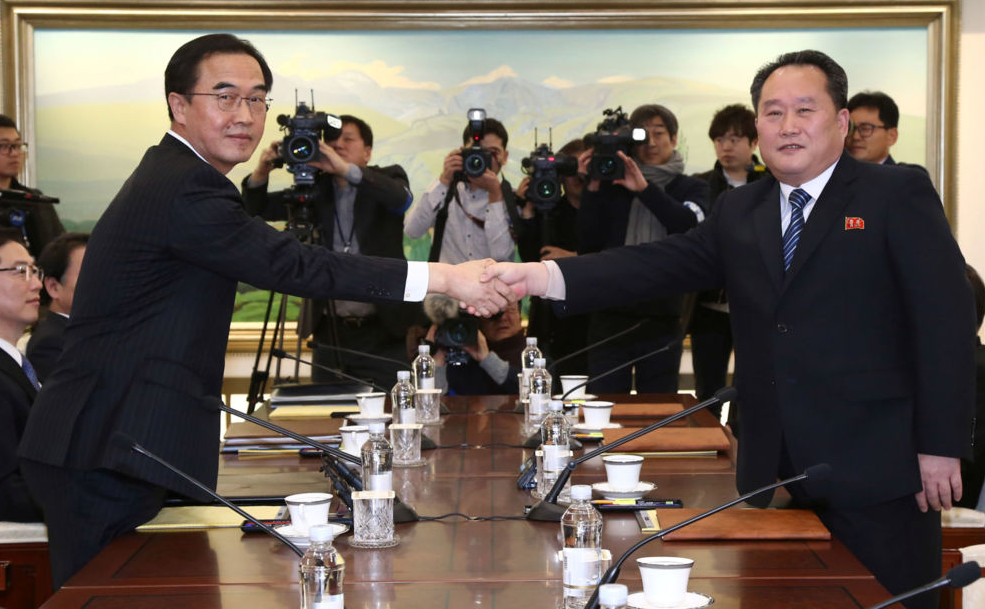 North Korea and South Korea held rare talks in Panmunjom on Tuesday, giving pause to tensions on the peninsula. It remains uncertain how far the talks, for the sake of the Pyeongchang Winter Olympic Games in South Korea, can go. While many people hope the talks can herald a historic turning point, they are meanwhile upset by the huge divide between the US and North Korea.


Some observers believe that if the talks are only temporary, tensions on the peninsula may later lurch out of control, leading to unimaginable consequences.

It is certainly much better if Pyongyang can continue its suspension of nuclear and missile tests after the Winter Olympics, which is necessary for its eventual denuclearization. Washington and Seoul should realize this reality and try to help maintain the suspension.

Washington is playing several cards including unilateral sanctions by the US, Japan and South Korea, sanctions from the UN and military threats. Are the US and South Korea willing to adjust to encourage North Korea to halt its nuclear and missile tests? And they can surely haggle with North Korea.

Yet delaying the US-South Korea drills doesn't equal tacit consent to Pyongyang's nuclear arsenal.

If the US and South Korea think that easing tensions during the Winter Olympics is a temporary measure and don't try to extend this precious opportunity, it is unlikely that North Korea will back off. The transient double suspension on the peninsula will be replaced by a sharp confrontation after the Olympics.

The US hasn't sent any signal that it would stop military drills with South Korea. South Korea's mainstream media outlets like The Chosun Ilbo still carry headlines like "Seoul Must Not Fall for North Korea's Ruse" and commentaries that there can be no promises to halt joint drills simply for a mere North Korean promise to freeze its nuclear program.

The US and South Korea hope to force North Korea to make concessions, but not by themselves. This is not a good sign for the future.

The Chinese foreign ministry has welcomed the talks with a magnanimous and sincere attitude. China is a stabilizer of the peninsula. The US cares most about China's response when deciding on actions against North Korea. China's attitude is also decisive as to whether UN sanctions can be passed or implemented.

But the China-North Korea relationship on an equal footing differs fundamentally from the US-South Korea alliance.

With troops stationed in South Korea, the US has some control of South Korea and is obligated to protect it. China has no plan to control North Korea or any mechanism or input in this regard.

The Beijing-Pyongyang relationship is now at its low ebb. But once the nuclear issue is addressed, the ties will get back on track in no time. After all, no neighboring country would like to drift apart from a strong China.

China welcomes the engagement of North Korea with the US and South Korea. While China cannot restore peace in the region on its own, it is willing to see any engagement that facilitates regional peace and development.