Competition turns 'ghost cities' prosperous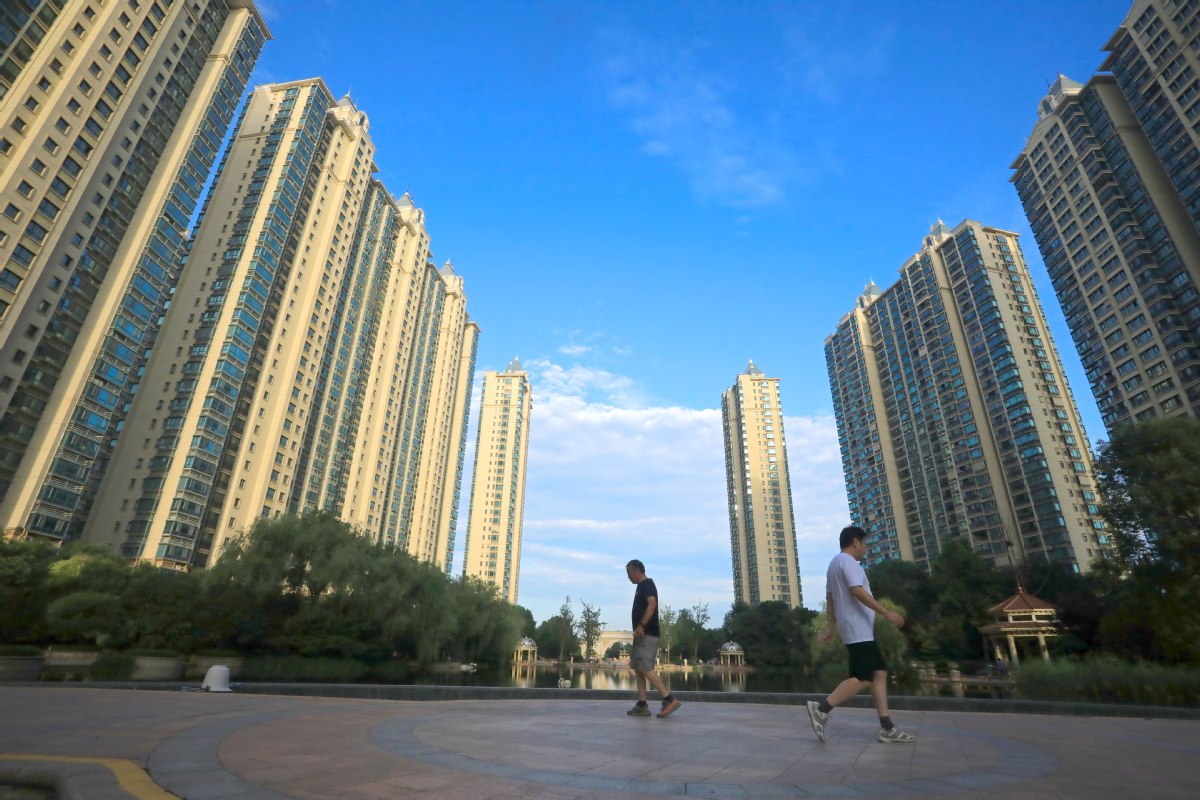 Pedestrians pass by a residential community developed by Evergrande in Huaian, Jiangsu province, in August. (Photo: China Daily)
According to media reports, Erdos, in the Inner Mongolian autonomous region, and some other new cities across the country, such as Chenggong New City in Yunnan province, Zhengdong New City in Zhengzhou, the capital of Henan province, and Jinyang New District in Guiyang, the capital of Guizhou province, which were once called "ghost cities" due to high real estate vacancy rates, are now prosperous cities.
A number of "new cities" were built following the 2008 subprime crisis to expand investment and domestic demand. However, with the gradual tightening of loose financial policies, the sales of residential buildings in these new cities declined drastically, resulting in high vacancy rate for some time.
The considerable rise in the occupancy rate of these new cities is a result of multiple factors, including the country's ever-rising urbanization and local governments' ability to build and improve infrastructure to attract people.
In a sense, these new cities are winners, having turned them from "ghost cities" to prosperous ones. However, the flow of population to new towns is a slow process.
The development of China's urbanization is based on the city-countryside layout of the traditional agricultural era, which means regions with abundant agricultural resources usually have a high density of cities and towns. Cities develop rapidly in regions having advantageous resources. But in regions with relatively poor resources, the blind expansion of cities has brought them huge debt pressures.
Consequently, large cities can rely on their scale advantage and give full play to their multiple resource endowments, while small and medium-sized cities with shrinking scale need to tap into their unique endowments and give play to their comparative advantages to change their old development model.
In China, the different administrative grades of cities determine a city's ability to obtain resources. Therefore, many core cities with more advantages in services, resources, infrastructure and other public service investment witness continuous inflow of people. However, this has also led to a substantial increase in the operating cost of public affairs, people's cost of living, and the cost of labor in these cities, adding more pressures to their development.
In fact, different public infrastructure and public service capabilities between cities are the inevitable result of the different administrative grades among cities. The country should launch necessary reforms to reduce the distortions caused by these different administrative grades and encourage normal competition among cities. The competition should be between their governance capabilities.
China should make improving the governance capabilities of cities as the primary task, release their potential innovation and competitiveness by improving their governance level, eliminate the distortion of urban development caused by administrative grades, and promote better development of cities with innovation and the market force.