Enhancing R&D input key to growth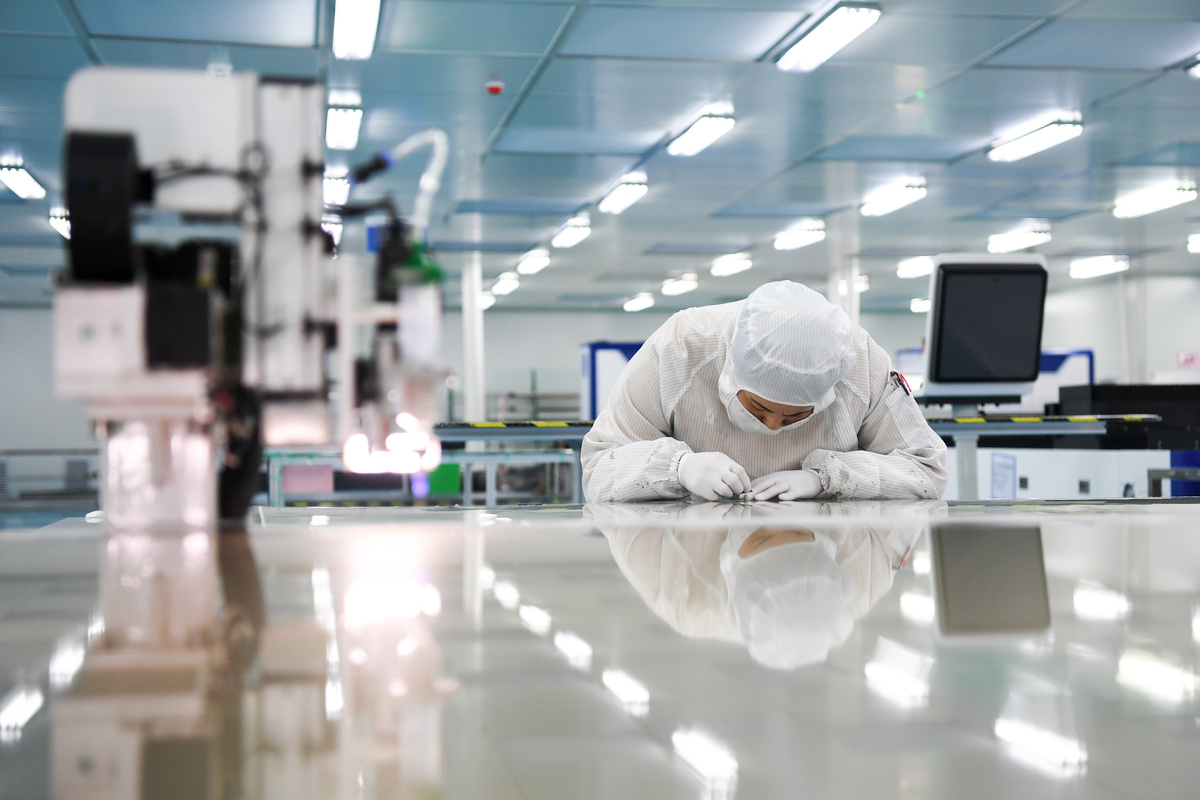 An employee works in a touch screen production workshop in Suqian, East China's Jiangsu province, on May 13, 2020. [Photo/Xinhua]
In a news conference on Tuesday, Minister of Science and Technology Wang Zhigang said that China has, over the past year, intensified the innovation-driven development of its science and technology sector by strengthening research and development, and accelerating the application of research results.
In 2019, China's R&D spending reached 2.17 trillion yuan ($305 billion), accounting for 2.19 percent of its GDP, significantly boosting the country's overall innovation capacity.
The country ranks 14th on the 2019 Global Innovation Index and its high-speed rail technology, 5G technology and energy sector have a leading position in the world indicating that it is joining the ranks of innovation-oriented economies.
However, the more technological progress the country makes, the more difficulties it encounters.
It should be noted that China's R&D spending has reached 2.19 percent of its GDP, which is equal to the average spending by European nations, but there is still a gap between China and some other major developed countries. For example, in 2018, R&D spending accounted for 2.84 percent of GDP in the United States, 2.84 percent in Germany, and 3.5 percent in Japan.
Besides, despite its increasing R&D spending, China's unbalanced and inadequate development of scientific research still needs to be addressed.
For example, it has the largest number of international patent filings, but there is still room for improvement in basic research. Core technologies in some key fields still have a long way to go.
Especially, against the backdrop of trade frictions, competition in key technologies and basic research will intensify, requiring China to channel funds toward core technologies and basic research.
Fortunately, a document recently released by the top authorities stresses the importance of scientific research inputs and encourages enterprises to increase R&D inputs through institutional improvement.
The upcoming annual sessions of the top legislature and the top advisory body are expected to come up with more policies in this regard.
Amid increasing uncertainties in trade and economic globalization, it is all the more important for China to increase its R&D input to enhance its capacity for independent innovation in scientific research.