US should eliminate reckless tariffs on China before it is too late
Global Times
1655859530000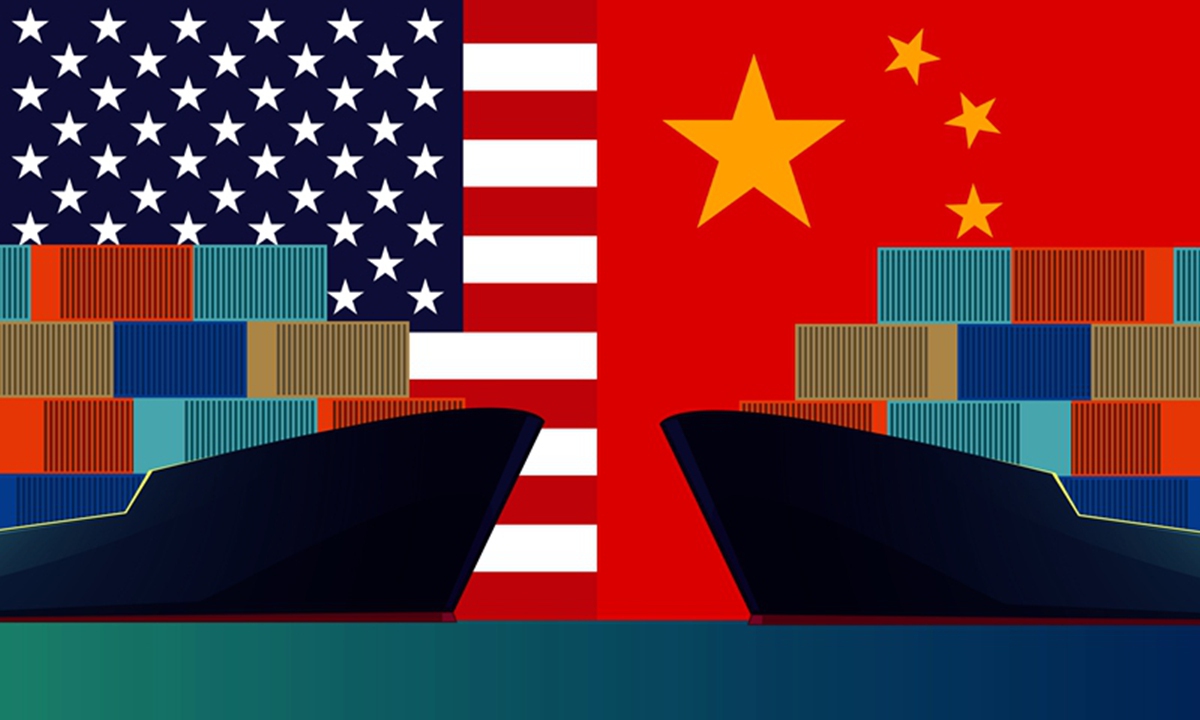 While the Biden administration is still debating whether it should remove arbitrary tariffs on Chinese goods to curb soaring inflation, or continue to use tariffs as a weapon to coerce China, politicians from both parties in Washington claim the US should remove only some tariffs, not all, as the politicians are "gravely concerned" about the complete removal of tariffs on Chinese imports, the Voice of America (VOA) reported on Tuesday.
When asked in which areas he supported removing the tariffs, a Democratic senator said he had yet to go through the details of the tariffs, emphasizing that tariffs are really "harming Americans more than the Chinese". From what the US senator said, it is clear that he is aware the tariffs are lose-lose, hurting Americans deeply. US inflation could hit another record if the politicians with little knowledge of tariffs and their harm to the US economy are allowed to delay the decision to lift them.
It's time for those anti-China politicians to learn some basic facts about the US' tariff war against China. Starting from 2018, the former Donald Trump administration has wielded the tariff stick on $360 billion worth of imported Chinese goods to contain China's economic growth. Yet, the reckless and protracted trade war has failed to meet almost all of its goals - neither narrowing down the US trade deficit with China nor driving manufacturing jobs back to the US.
The Wall Street Journal reported on Tuesday that according to revised US trade data, Trump's tariffs never achieved the goal of narrowing down the US trade deficit with China - an issue the US politicians and some economists have been obsessed over for years. Instead, the trade war had widened the US trade deficit with China.
When countless items of evidence proving that Trump's tariffs legacy needs to be removed as soon as possible, why has Biden not taken any action? It's because, in a bizarre political environment to display who is tougher on China, Biden doesn't want to surrender the weapon of tariffs, so he can still use it as a tool to pressure China. But as November midterm election draws near, Biden and his fellow Democrats are required to correct Trump's China tariffs blunder as soon as possible.
How will the removal of tariffs affect the US economy and the current inflation crisis on earth? The removal of tariffs on imported Chinese goods will strip 1 percent off inflation in the US over time and serve as a winning election strategy for Biden, CNBC reported on Tuesday, citing former US ambassador David Adelman.
Analysts estimate that if the Biden administration does not remove tariffs on China, runaway inflation is unlikely to ease, and may rise further in the second half of 2022, approaching 9.5 percent or even 10 percent.
US Treasury Secretary Janet Yellen said some tariffs on China inherited from former Trump administration served "no strategic purpose" and Biden administration was considering removing them as a way to bring down inflation, according to Reuters.
The repeated call from Yellen on removing tariffs on China indicates that complete removal of tariffs on China is no longer a matter of compliance with economic and trade laws, but an urgent need for the Biden administration to solve the country's serious economic predicament and a must-take action for the mid-term elections. More and more signals show that if the Biden administration fails to properly handle the inflation crisis, Democrats are facing a defeat in the midterm elections in November.
The author is an editor with the Global Times. bizopinion@globaltimes.com.cn