Shock proofing must be forward looking: China Daily editorial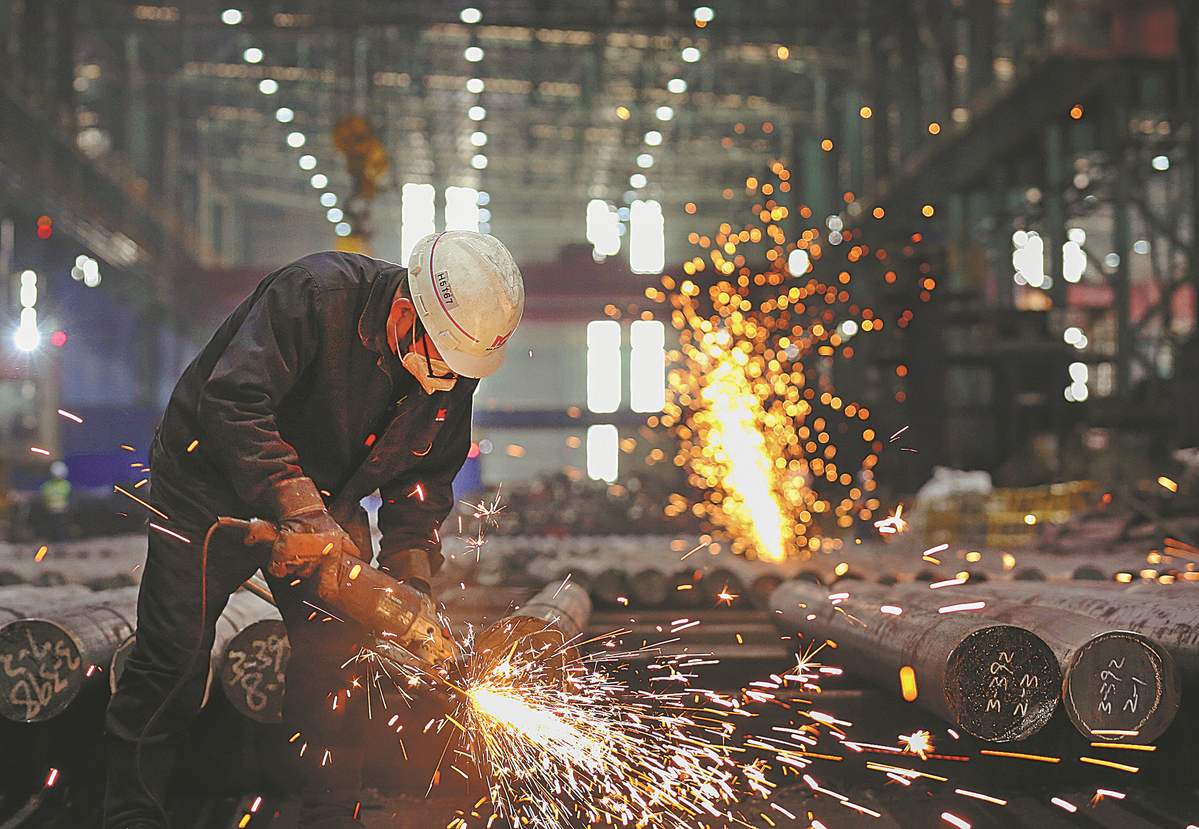 While the Chinese economy continues to demonstrate its resilience, the downward pressure on it is evident with both the supply and demand sides suffering at the same time.

Last month, the manufacturing purchasing managers' index was 49.5 percent, below the 50 percent expansion-contraction threshold; and the retail sales of consumer goods totaled 3.43 trillion yuan ($536.1 billion), down 1.93 percent month-on-month and 3.5 percent year-on-year.
The challenges are reflected in the unemployment rate, which hit 16 percent last month for the 16-24 age group, three times the national average. Worse, none of the headwinds, ranging from the COVID-19 pandemic to the volatile international relations, are likely to abate any time soon.
Which is why in a news conference on Tuesday, the National Development and Reform Commission urged governments at various levels to do their best to ensure the 43 bailout policies the 13 central departments have issued since February are carried out in a timely manner, so as to help their intended targets tide over the difficulties.
These policies are aimed at extending a helping hand to small and micro enterprises and individual businesses in the service sector that have been hard-hit by the resurgence of the novel coronavirus, and those manufacturing enterprises, which are caught between weak demand and rising raw material costs. The manufacturing raw materials purchase price index rose 11.3 percent in the first quarter, while the producer price index surged 8.7 percent.
These are testing times. It is good to see that as of Tuesday more than 20 provincial-level regions had finalized their implementation plans regarding these bailout policies to help those small companies making heavy weather of it to stay afloat.
Local governments must ensure these buoyance aids, which include tax exemption, fee reductions, subsidies and loans, reach those intended.
As the economy will continue to bear great pressure for some time to come, governments at all levels should enhance their policy continuity to help stabilize expectations. It is advisable that some of the bailout policies be transformed into long-term policies as long as they promote economic stability and sustainable high-quality development.
With that in mind, more attention should be paid to improving the business environment in order to stimulate endogenous development impetus in the long run.
The development of China's economy over the past more than 40 years has never been plain sailing. But in successfully overcoming the difficulties, the country has continually made it stronger and honed its capabilities to withstand shocks.