Commentary: China provides a sound environment for IPR
People's Daily online
1557219040000
Knowledge is the core that drives innovation, and intellectual property rights (IPR) are a vital strategic resource that countries need in pursing growth and in boosting international competitiveness. A better protection constitutes the most prior part in optimizing the IPR system and the most powerful stimulus for bolstering economic competitiveness.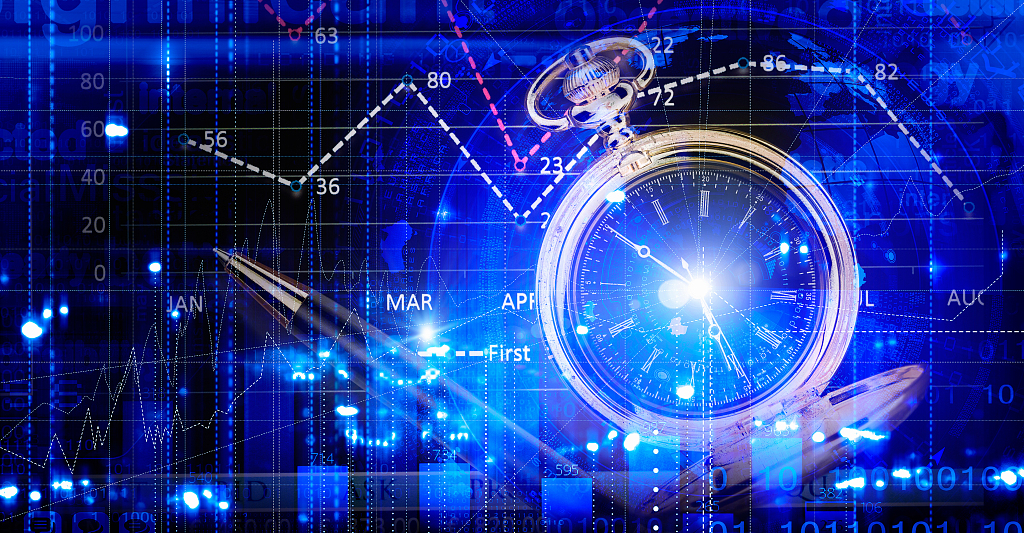 Illustrations: VCG
"Without innovation, there will be no progress," Chinese President Xi Jinping pointed out in the keynote speech he delivered at the opening ceremony of the second Belt and Road Forum for International Cooperation (BRF).
China will strengthen international cooperation in intellectual property rights protection, Xi said. His remarks have showcased China's strong determination to strengthen IPR protection, and are of vital significance for promoting a higher level of opening up and turning China into a safe land for unleashing the value of intellectual property.
Strengthening IPR protection is not only necessary to safeguard the legitimate rights and interests of both domestic and foreign companies, but also an inherent requirement for building China into an innovation-driven country and promoting high-quality development.
Since the 18th National Congress of the Communist Party of China (CPC), the CPC Central Committee has remained committed to the new development philosophy and placed top importance on innovation-driven development.
China has seen a rising number of innovation-oriented companies under the national strategy to achieve innovation-driven development. As more foreign companies come to the Chinese market and Chinese enterprises go global, the voice calling for stronger IPR protection has become louder. It is hoped that through effective IPR protection, the passion for innovation is encouraged and new sources of innovation are cultivated.
China protected IPR on a voluntary basis, instead of being forced to do so, just as it has acted proactively in addressing global climate change.
China has made noticeable accomplishments in IPR protection. Since reform and opening up, the country has established a comprehensive and high-standard legal system of IPR, an achievement which could take developed countries decades or more than a century to make.
Unremitting efforts have been made by China in juridical protection of IPR. It not only deals with the largest number of IPR cases, patent cases in particular, but also makes itself one of the countries taking the shortest time for review of IPR cases concerning foreign countries. Besides, the country offers both administrative and juridical protection for IPR.
In 2018, China paid $35.8 billion for IPR royalties to foreign countries, rising to the 4th largest importer of IPR royalties worldwide. China allows a gigantic market and fair exchange for other countries to leverage the value of their intellectual property assets. Like other countries, China also needs to take further efforts to strengthen IPR protection.
Property rights protection, especially IPR protection, represents an important facet of a good business environment. To expand a new round of higher-level opening-up calls for strengthened efforts of IPR protection.
Guided by the important speech given by Xi, who is also General Secretary of the CPC Central Committee, we should create a business environment that respects the value of knowledge, and encourage stricter adherence to the spirit of contract among enterprises, social groups and individuals, including staff members of the public sector.
China will take efforts to improve the legal system for IPR protection, revise related laws, regulations, and normative documents, to ensure that technology transfer is based on willingness and rules of the market. We should say no to forced technology transfer, ease or lift restrictions on the share of foreign-owned equity, and eradicate unreasonable conducts and rules that distort the market.
China will substantially raise the cost of violations by punishing IPR infringements of foreign investors in a law-biding manner, and establishing a punishment system for infringements. It will also enhance coordination on IPR protection, combine efforts of different departments, align administrative and juridical protection in IPR protection. The country will enhance law enforcement, simplify the procedures and lower the cost for rights guarding and step up protection efforts.
To reinforce protection of IPR according to the law, including business secrets of domestic and foreign investors, will help build a sound business environment, stimulate the vitality of innovation, and turn China into major producer of IPR from a major consumer of IPR.
There is no best, only better IPR protection. In the new round of emerging scientific and technological revolution, the world is facing increasingly complicated challenges concerning cooperation on innovation and IPR protection, and countries have to deal with such issues as recognition of intellectual property rights, spread of technology and fair and equitable sharing of benefits.
China encourages and supports domestic and foreign companies to carry out technology cooperation based on willingness and market rules, so as to achieve mutual benefits and win-win results. The country is willing to work with other countries and related international organizations to strengthen strategic collaboration on IPR protection, reinforce legal cooperation, enhance alignment of policies, exchange experiences on law enforcement and information, conduct joint law enforcement, in order to build an open, inclusive, balanced and effective international IPR protection system.
The country will stay committed to the principle of propelling innovation-driven development and technology transfer with the international property system, so as to inject more vitality into global economy and open a broader space for development of all countries.