Winter Olympics turning political
Global Times
1517950222000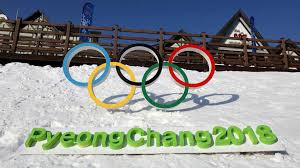 The Winter Olympic Games looks likely to be overshadowed by global diplomacy over the tense political situation on the Korean Peninsula, a Chinese expert warned on Tuesday.

Twenty-two North Korean athletes will compete in five sports including women's ice hockey and figure skating at the Games in Pyeongchang, the Yonhap News Agency reported.

North Korea is also bringing a 140-member Samjiyon art troupe, 230-member cheering squad and a taekwondo demonstration team, according to the report.

Kim Yong-nam, president of the Presidium of the Supreme People's Assembly of North Korea, will lead the delegation, Reuters reported.

Kim is nominal head of state, second in line behind Kim Jong-un under the North Korean constitution, according to the South Korean newspaper Dong-a Ilbo.

North Korea will spare no effort in presenting itself to a watching world in a positive light, Lü Chao, a researcher on North Korea at the Liaoning Academy of Social Sciences, told the Global Times on Tuesday.

"The Pyeongchang Olympic Games has been used by South Korea to demonstrate the unity of the Korean Peninsula but the spirit of sports would be violated if the Games becomes a political show," Lü said.

Fred Warmbier, father of a college student who died days after returning from a North Korean jail, will attend the event as a special guest of US Vice President Mike Pence, the Washington Post reported.

Pence intends to make a political offer to North Korea at the Olympic Games, the report said.

The political situation of the Korean Peninsula has been a focus of much international media reporting on the Games, for example whether or not the US and North Korea will meet, according to Lü.

Regional security and diplomatic issues appear on the Olympic news agendas posted online by international news agencies AFP and Reuters.

AFP will "seek to cover smaller stories within the larger event," including "the impact of the presence of a North Korean delegation," according to an online preview.

The agency headquartered in Paris, France will dispatch a multimedia team to Pyongyang to cover the Games from the North Korean viewpoint and provide "unprecedented insight into how one of the world's most secretive capitals will react to one of its most heavily publicized events."

In an article headlined "Countdown to the Winter Olympic Games," a Reuters manager wrote that the agency "will continue to provide general news coverage on the region as the world turns to Pyeongchang."

With the resumption of postponed US-South Korea military exercises after the Olympic Games, tensions will inevitably intensify, Lü said.