Commentary: China has sincerity to achieve common development with Africa
People's Daily online
1536236704000
It should be the people of China and Africa to judge the performance of China-Africa cooperation, said Chinese President Xi Jinping in his keynote speech delivered on Monday afternoon at the opening ceremony of the 2018 Beijing Summit of the Forum on China-Africa Cooperation (FOCAC).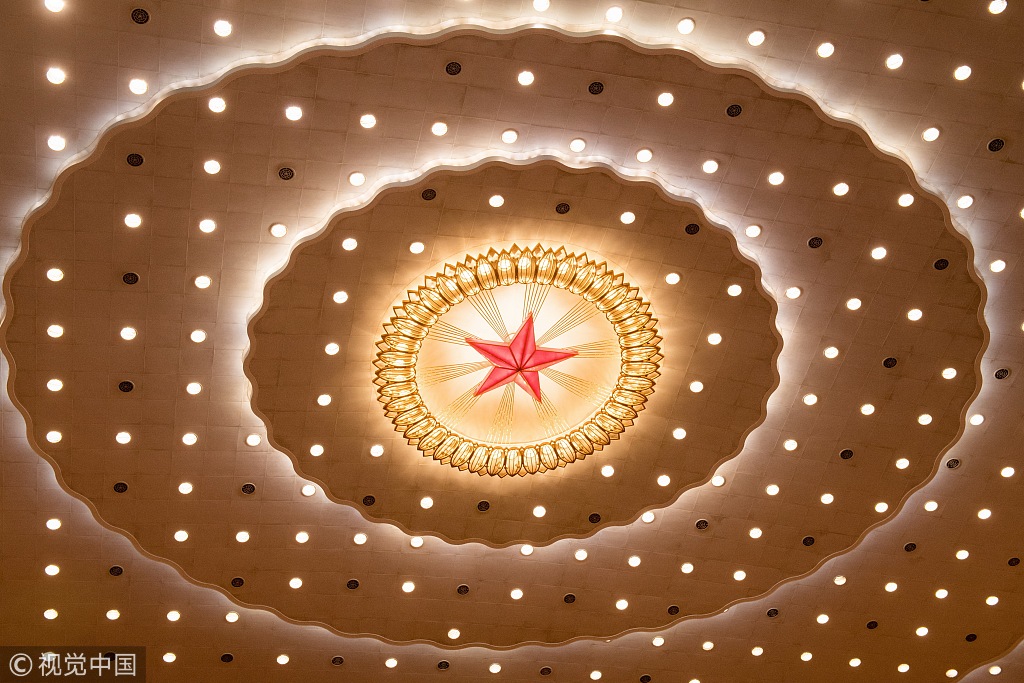 Photo: VCG
No one could deny the remarkable achievements made in China-Africa cooperation, not with their assumption or imagination, Xi stressed when concluding the realistic and historic logic of China-Africa friendly cooperation under the background of building a community with a shared future for mankind in mind.
The reason why China is welcomed in Africa is that China has been treating Africa with all sincerity, a US media outlet acknowledged after witnessing China's efforts in Africa not long ago.
China's promise to help Africa achieve industrialization has been put into action , the US media said.
However, the China-Africa relations are often misinterpreted by some Westerners with bias, who claim China as "neocolonialists" and is exploiting Africa's natural resources. Failing to see the historical facts of China-Africa friendly cooperation, they wittingly ignore the development and changes of Africa.
In contrast to the rebuke from some western countries with sense of superiority and their empty promises, China has always been treating Africa as equals with win-win cooperation as the goal.
China regards Africa as its good friend, good partner and good brother when the latter is seen as a "hopeless continent" by some western media.
Also, Chinese people always respect Africa, love Africa and support Africa, while some western countries attach unaffordable preconditions to their aid to Africa.
China follows a "five-no" approach in its relations with Africa: no interference in African countries' pursuit of development paths that fit their national conditions; no interference in African countries' internal affairs; no imposition of its will on African countries; no attachment of political strings to assistance to Africa; and no seeking of selfish political gains in investment and financing cooperation with Africa, Xi noted in his speech.
This "five-no" approach not only reflects China's sincerity towards its relationship with Africa, but also represents China's sincere hope..
The sincere attitude can be shown by the fact that nearly 90 percent of employees in Chinese enterprises in Africa are hired from local communities, according to a report published by consulting firm McKinsey & Company last year. The report investigated over 1,000 Chinese enterprises in eight African countries including Ethiopia.
"Unlike our colonial and neo-colonial experience, Chinese have taught us that a candle does not lose its brightness by lighting other candles, but it makes the world brighter," the Nigerian newspaper Vanguard commented.
"He (China) is doing to us what we expected those who previously colonized us to do. If they have ears to hear, let them hear," said former Zimbabwean President Robert Mugabe after Xi delivered his speech at the FOCAC Johannesburg summit held in December 2015.
Today, we should all reflect on Xi's remarks that "no one could undermine the great unity between the Chinese people and the African people, or hold back the Chinese people or the African people as we march toward rejuvenation".
In addition, no one could deny the remarkable achievements made in China-Africa cooperation, not with their assumption or imagination, or stand in the way or obstruct international efforts to support Africa's development, Xi underlined.