China demonstrates openness, inclusiveness in Int'l space cooperation
VIENNA, June 12 (Xinhua) - China and the United Nations (UN) announced here on Wednesday the selection of nine international scientific experiments aboard the China Space Station (CSS).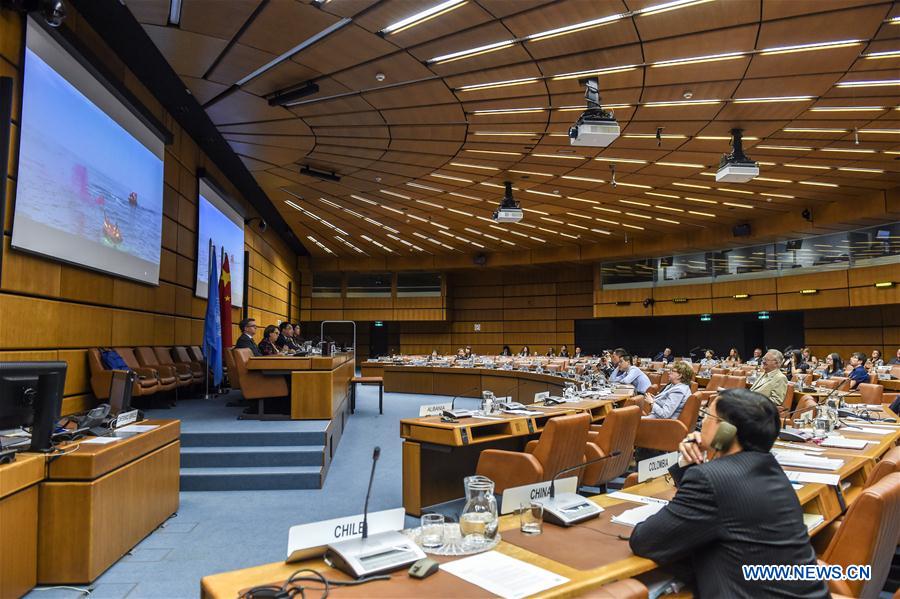 (Photos: Xinhua)
Experts have hailed the joint action as heralding openness and inclusiveness in international cooperation in space.
NEW FOOTHOLD IN SPACE
The China Manned Space Agency (CMSA) and the United Nations Office for Outer Space Affairs (UNOOSA) made the joint announcement of the winners. Six of them were fully selected and three were conditionally selected.
"I applaud the efforts of China in establishing a new foothold in space," said Leonard David, a veteran space journalist.
"From the vantage point of their space station, a variety of scientific pursuits can be staged, for the benefit of all humankind," said David, who is also the author of the newly-published book "Moon Rush -- The New Space Race."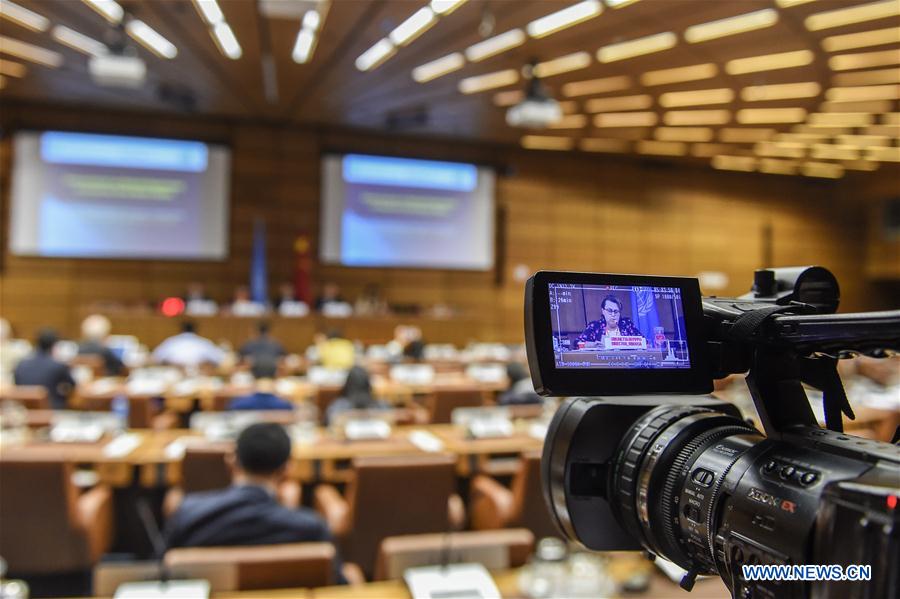 The nine experiments involve 23 entities from 17 countries including France, Germany, Kenya, Mexico and Peru. They cover a diverse set of research areas, such as space medicine, space life science, biotechnology, physics and astronomy.
The opportunity, first announced in May 2018, was open to all UN member states, with a particular consideration given to developing countries.
A total of 42 applications have been submitted. "They were then carefully evaluated by a team of around 60 experts from UNOOSA, the CMSA and the international space community, in line with the eligibility and selection criteria outlined," said the UN office in a statement.
The selected winners will have a chance to access space by flying their experiments on the CSS and develop their capabilities in space science and technology for peaceful purposes.
The CMSA is working closely with UNOOSA to further existing cooperation and create more opportunities to enhance access to space, CMSA Director General Hao Chun said.
"The CSS is a unique space laboratory, and we are proud of this initiative to open its incredible research potential to all member states of the UN since the inception of its operation. We are pleased that so many researchers and scientists from around the world participate in this joint effort with excellent proposals," Hao added.
CHAMPION OF OPENNESS, MULTILATERALISM
Martin Barstow, a professor at University of Leicester and former president of the Royal Astronomical Society, told Xinhua that the action is more open than the existing International Space Station (ISS) arrangements.
"I think this is (a) tremendous idea. Experiments can be taken to the International Space Station from many countries, but these usually have to belong to the ISS partners," said Barstow.
"A complete open call to countries worldwide is new, very exciting and will give opportunities to many countries that do not have access to space," Barstow added.
Simonetta Di Pippo, director of UNOOSA, told Xinhua that "we have other agreements with other space agencies and other entities to do similar things, but not so broad as in the case of the CSS."
"The China Space Station cooperation -- from the announcement of cooperation opportunities to selections, (and) from the signing of cooperation agreement to the follow-up implementation -- is always on the track of cooperation between China and the United Nations," said Wang Qun, Chinese envoy to the UN and other International Organizations in Vienna, calling it "a vivid manifestation of multilateralism."
"Collaboration in space exploration has provided what I would call 'soft' diplomatic power for many decades, through the Cold War and after. It has helped improve relations between countries during time of great difficulty," said Professor Barstow.
"This offer by China is a very positive move at a time when some tensions have been growing. I hope that it contributes to defusing these," Barstow said.
Yang Gao, a professor at the University of Surrey, said: "As space scientists and technologists, I feel the community will welcome and benefit from open dialogues and collaborations on complex space programs like the in-orbit space stations."
EMPHASIS ON DEVELOPING COUNTRIES
The CMSA and UNOOSA have made great efforts to promote the participation of developing countries as institutions in these countries are particularly encouraged to apply for the program.
The Chinese envoy said they have taken into account "the special needs of developing countries and encouraged developing countries to submit joint project applications with developed countries."
"We aim at helping developing countries to bridge the technological gap and realize the space access and exploration," Wang added.
In the next round of experiment proposal collections, "we will introduce some corrective measures in order to help more and more developing countries to participate," said Di Pippo, echoing Wang's remarks.
In Professor Barstow's eyes, the significance of the move is "allowing countries that don't have access to the ISS opportunities the chance to develop their own space activities."
"I think this sends a very positive message about collaboration and foster a good atmosphere across the space community," said the professor.