Trump visit instills positive factors to Sino-US ties
Global Times
1510179184000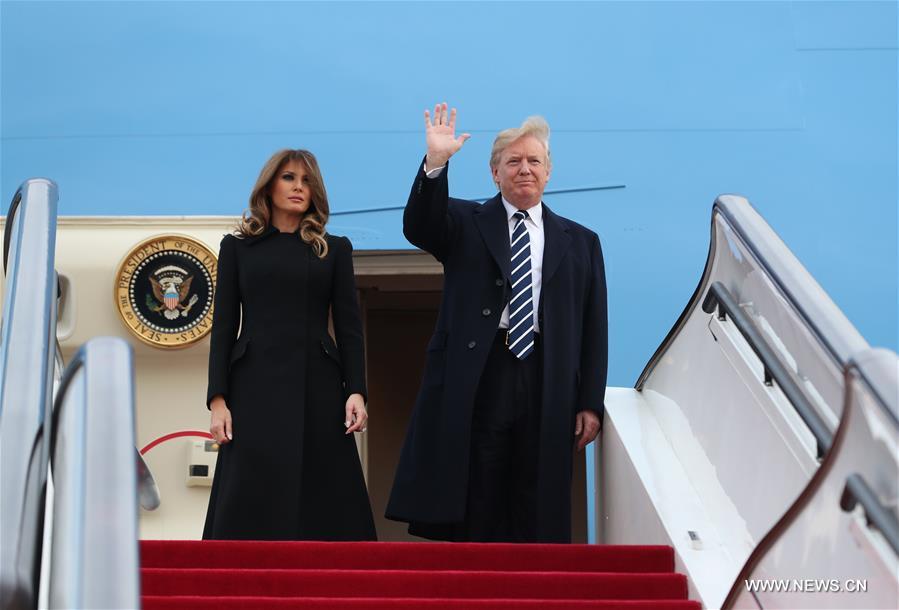 Photo: Xinhua
US President Donald Trump and first lady Melania Trump visited the Forbidden City on Wednesday afternoon, and were later welcomed with a series of well-arranged receptions. Trump is one of the most popular heads of state on the Chinese Internet, and generally the Chinese public holds a positive attitude toward him.
This doesn't come easily, as the initial impression of Trump was completely led by US media reports. These absurd reports deeply influenced Chinese public opinion. It wasn't until his election victory that the Chinese public realized they had been cheated by the American media.
Many leading US media outlets are now discredited among the Chinese public, partly because of their fake reports during the elections and subjective opposition against Trump.
What do the Chinese public see in Trump? First, Chinese appreciate his directness, which is in sharp contrast to Hillary Clinton, who always puts on airs. This has won him popularity since the election campaign. Many feel he may stick to his own ideas, but he is not insidious.
Trump seems to be pragmatic on his Beijing policy, and has no interest in ideological diplomacy. He hasn't used the issue of human rights to make trouble for China so far, and this means the Sino-US relationship can focus on substantive matters.
He has also showed his respect for China's leader, publicly praising President Xi Jinping several times. After the 19th National Congress of the Communist Party of China (CPC), Trump immediately called Xi to congratulate him on the success of the congress and Xi's re-election as general secretary of the CPC Central Committee. Trump is the first American president to do so, which reflects his respect for China's system.
Trump's family has added to his appeal. Ivanka Trump and Jared Kushner have played an important role in enhancing Washington's ties with Beijing. Trump's granddaughter's recital of Chinese poetry and singing of Chinese songs have drawn Trump's family closer to Chinese society.
Trump focuses on the economy and people's livelihoods, and this impression means the Chinese public regards him as a practical president.
But there are still concerns that Trump may at some time tweet something embarrassing about China. It could happen because Trump is straightforward, and obviously has some grudges toward China. But his attitude toward Beijing is gradually taking shape, and communication channels have been established between China and the US. Trump's recognition of China is increasingly comprehensive, and the certainty of the Sino-US relationship is expected to see an upward trend during his term.
With such extensive exchanges, China and the US will inevitably see frictions, and it is hard to eliminate strategic suspicion in the short term. But as long as the two sides are not held hostage by a Cold War mentality, are willing to communicate and face up to reality, the Sino-US relationship will see improvements, and will be capable of addressing potential conflicts.
Trump's China visit will enhance mutual understanding and trust between the two countries at the highest level, and draw the two societies closer. This is of particular importance at a time when the 19th CPC congress has just concluded and not long after Trump took office. It will instill more positive factors in the Sino-US relationship in the years to come.