People's support key to prevention and control: China Daily editorial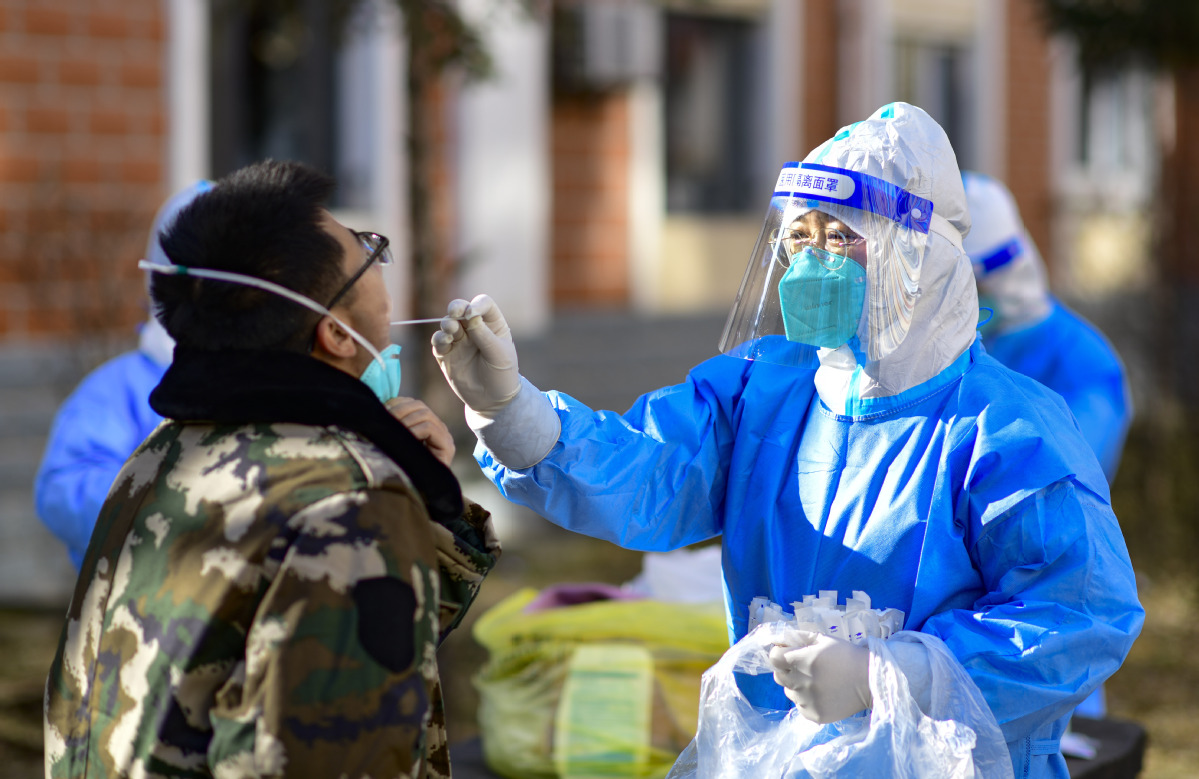 The guidance and work plans regarding nucleic acid tests, the demarcation of COVID-19 risk areas, home quarantine and medical observation issued by the State Council on Monday are meaningful supplements to the 20 directives for COVID-19 pandemic prevention and control that it released about 10 days ago.
While the directives are more principles and what to do, the latest guidance is more about how to do what should be done, and what should not be done. These documents and the actions that grassroots departments are expected to adhere to represent the country's latest response to the resurgence of the novel coronavirus in some places, with the situation in Beijing catching most attention.
Over the past two weeks, the capital has seen hundreds of new cases every day, about one-third of which have been reported outside of locked down communities where cases have already been confirmed. Different cities are applying different approaches to control the virus, although with the same objectives — people's health and lives are effectively protected while the influence of the prevention and control measures on socioeconomic activities is kept to a minimum.
In that sense, Beijing's timely and resolute response to the new outbreak is absolutely necessary as the increase in the number of cases has not yet reached its turning point, and some hidden transmission chains still exist in some places in the city, with seasonal flu and other respiratory infectious diseases that are more prevalent in winter aggravating the risk of the virus' transmission.
Most districts in Beijing have urged residents to reduce their mobility since the past weekend in a bid to cut the transmission chains as early as possible. The residents of Beijing have demonstrated their understanding and support for these actions by skipping all unnecessary outdoor activities. Their cooperation is essential to ensure the capital's effective containment of this wave of the virus in the shortest possible time.
Despite its huge population, more than that of almost all developed economies combined, and its relatively less-developed and unevenly distributed medical care resources, China has one of the lowest COVID-19 death rates in the world thanks to its scientific and people-centered virus control practices.
With the full support of residents, its strengths in medical and scientific resources and efficient grassroots governance system, it is believed that the capital, along with other hard-hit cities in this wave, such as Guangzhou, Guangdong province, will be able to swiftly contain the current resurgence of the virus, and economic activities and life will soon return to normal.