New wave of diversity is a big win for film industry
People's Daily app
1534969308000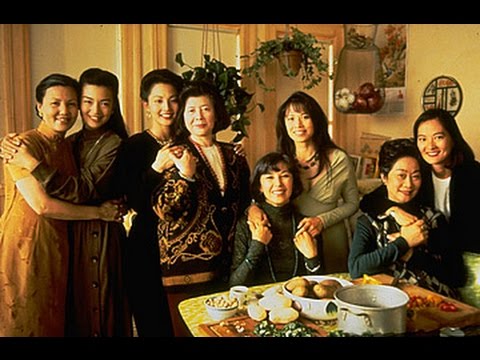 "Joy Luck Club". (Photo: Baidu.com)
There is an emerging trend in the film industry right now that, for once, is actually positive – diversity. Over the last few years, the film industry has leapt forward in terms of diversity with people of color becoming leading actors in big budget blockbusters and even directors; giving the film world a much needed splash of imagination courtesy of racial diversity.
Diversity draws box office success
One of the latest box office hits that touts diversity is "Crazy Rich Asians" – which features an all Asian cast and Asian director. The film is being praised since it is the first studio film in 25 years to tell a contemporary story centered on an all-Asian cast. The last major studio film that centered on a majority Asian cast was "The Joy Luck Club," which similarly had commercial and critical success in the 1990s.
Since the movie's subject Asian subject matter and cast is unique - fans are already jumping at the chance to see the film.
The film initially earned $5 million during its limited release run and reportedly kept selling out showing across 354 theaters. By the end of its first weekend, "Crazy Rich Asians" pulled in $34 million from US theaters alone: easily earning back its $30 million production budget. According to Vox, estimates are projecting the film to have an eventual US domestic take of more than $100 million – showing that diversity can be a major box office draw.
Though the film is newly released, the positive buzz around the film is pushing the movie studio to already greenlight a possible sequel.
For years, both movie-goers and film critics have complained about the stagnation of the film industry – with many saying that Hollywood has run out of ideas. The public can see some of this sluggishness by the number of sequels, prequels, and reboots coming to theaters on a regular basis.
However, creativity is starting to come back with the inclusion of people of color in the film industry. In recent years, the world has seen a swell of new racially diverse films that have gone on to achieve critical and commercial acclaim.

More diversity: more creativity
This includes films by Hispanic directors like Alfonso Cuaron, Alejandro Inarritu, and Guillermo del Toro earning Best Director Oscars in recent years, African American helmed films like Ryan Coogler's "Black Panther" earning $1.3 billion at the box office, Chinese actress Li Bingbing earning lead roles in films like "The Meg."
One major pillar in this new wave of diversity in Hollywood is Jordan Peele, the writer, director, and producer behind the 2017 blockbuster thriller, "Get Out." The film became a hit by centering in on the uneasiness and phobias of a black man once he is trapped in a white majority community. So, Peele took a simple concept, being scared to meet a significant other's parents, and blended it with horror and race.
Peele even noted that his work is getting attention purely because his experiences as an African-American gives him a unique perspective when writing and directing films. Furthermore, his creativity is seen as fresh to audiences who are used to seeing films written, produced, and directed by white people.
Peele even says that diversity is the next great step in providing new and daring entertainment.
"There has been a lack of imagination in Hollywood, which sets us up to bring in really new, creative ways of storytelling," Jordan told Variety. "The imagination, especially, when we talk about representation, has been dull. For years and years and years, there's this preconceived notion that diversity presents a struggle for projects. Well, the truth is, we haven't invested in diversity. We haven't invested in artists. So, there's a lack of courage, and I think, when you take leaps and you bring courage and confidence to projects, it works."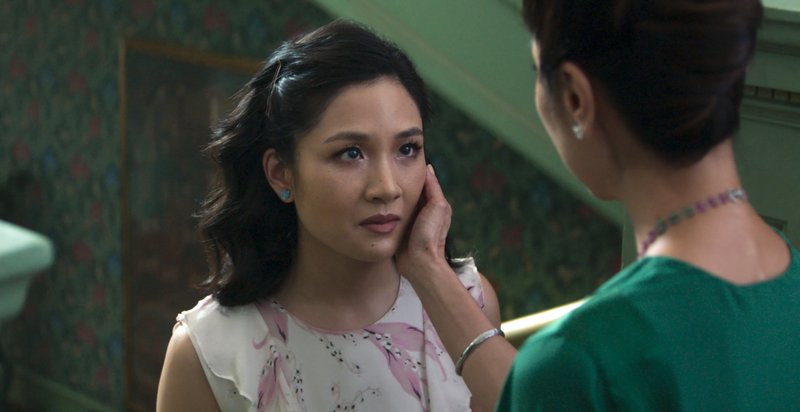 Film "Crazy Rich Asians". (Photo: AP)

A new era of film
Hollywood executives and studios are starting to see diversity as something worthwhile and, according to the Associated Press, the Academy of Motion Picture Arts and Sciences is now actively seeking people of color for internships in the Academy Gold program.
According to AP, Academy Gold is an industry-wide effort to infuse the entertainment business with diverse talent at the early stages of a career. The film academy has been criticized in the past for the lack of diversity in its membership ranks and has been making strides to correct this problem over the last two years.
According to USC's Annenberg Inclusion Initiative, across 1,100 of the top grossing films over the past decade, 64, or 5.2 percent, had black directors and 38, or 3.1 percent, had an Asian or Asian-American director.
This summer, 107 college students were given the chance to work at HBO, Warner Bros., Dolby Laboratories, Universal Pictures, IMAX, and AMC Networks. The program itself was aimed at recruiting people from underrepresented communities to get their "foot in the door" for the film industry.
Leading actor trends are also starting to include people of color to the delight of fans across the world. New diversity means people like Mexican-born Diego Luna and Guatemala-born Oscar Isaac are now helming major roles in the Star Wars films while Dwayne "The Rock" Johnson, who is of black and Samoan descent, is currently the highest paid actor of 2017 by earning $124 million.
The bottom line is that movie studios are starting to see the value in hiring people from various backgrounds. Since the world is becoming more diverse, people want to hear about different cultures and they want to see someone from their races as something more than a background character. Thanks to diversity in films, the public can see people of all colors in big movies like "Crazy Rich Asians," "Black Panther," and "The BlacKkKlansman."
More importantly, diversity in films means new ideas, new stories, new movies/TV shows, and ultimately – new art.