Facebook's Libra cryptocurrency: Will expectations meet reality?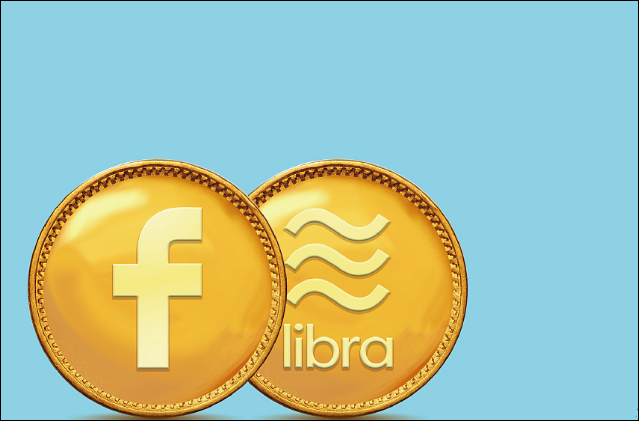 (Photo: VCG)
How can a farmer from the countryside of Nepal trade freely and instantly with tourists all over the world even though he doesn't have a bank account?
Social media giant, Facebook, offered its answer on June 18 with the introduction of its own cryptocurrency.
With the aim of providing "a simple global currency and financial infrastructure that empowers billions of people," Facebook plans to launch "Libra" in 2020.
What is Libra? How does it differ from past cryptocurrencies? What challenges and opportunities will this blockchain-based payments system face? This newcomer has triggered heated discussions worldwide.
What is Libra?
According to Yang Wang, the executive dean of Hande Fintech Holding Co., Ltd., and senior researcher at the RUC FinTech Institute, Libra could be described as a super-sovereign digital currency because it unites different countries to support cross-border payment and settlement service and goes beyond the limitations imposed by fiat money.
Similar to WeChat Pay, Libra users will be able to purchase items or services online and offline, and enjoy other sister services embedded in Facebook's ecosystem.
Yang stressed that the introduction of Libra is considered an important step in Facebook's transformation into a super application and helps build an ecological closed loop transaction.
Libra also shares some of the same principles as Bitcoin. For example, both of them record their transactions using blockchain technology, which helps ensure data integrity and prevents data tampering.
Libra's innovation
According to Yang, Libra intends to realize a multi-centered operation, as it will not be managed by Facebook alone but a total of 28 founding members, including Mastercard, Visa, PayPal, Uber, Booking.com and so on. The number is expected to be bumped up to around 100 in the first half of 2020.
With 100 leading enterprises from all backgrounds participating, the Libra ecosystem is expected to be more diverse and international. Therefore, more services will be offered to users.
Yang said the participation of these famous brands will attract more users and drive more traffic. Facebook itself has more than 2.2 billion active users per month; together with the users of other giants, the number of potential users for Libra will be immense.
In Yang's opinion, the value of Libra is relatively more stable than other cryptocurrencies, as it is fully backed by fiat money.
Also, compared with other "stable coin," for example, the Gemini dollar (GUSD) which is fixed to one single currency, Libra attempts to minimize its price fluctuations by pegging to a basket of major currencies.
What's more, Yang claimed that illegal fund-raising and cash pooling can be partly avoided in the Libra system because it is converted with fiat money and the best asset custody institutes in the world are involved.
Challenges ahead
Despite the positive outlook, Yang said Libra still has many uphill battles to fight.
One of the biggest challenges it is facing is the strict data and finance regulations. Within hours of Facebook's announcement, several central banks issued warnings, calling for stricter regulation of the platform due to the risk it might bring to the global financial system, reported CNBC.
French Finance Minister Bruno Le Maire told media, "It can't and it must not happen."
The minister told reporters it was "'out of the question' that Libra becomes a 'sovereign currency'" and asked for "some guarantees" from the company. Meanwhile, the Bank of England announced that it would keep an open mind toward Libra but was not going to approach it with an "open door."
An article published in Time indicated that a lack of trust in Facebook could be the biggest hurdle for Libra. Yang echoed this idea and stated that Facebook needs to put more effort into regaining public trust. According to NBC News, after the Cambridge Analytica scandal broke out, Facebook users' confidence slumped by 66 percent. Yes, Facebook has more than 2.2 billion users, but how many of them would trust it with their money remains the question.
What's more, Yang pointed out that Libra faces strong competition from the existing payment systems like WeChat Pay and Ali Pay, which have already taken up some of the market share and gained stable long-term users.
A white paper on Libra issued by Facebook revealed that it has its sights set on emerging markets, which is also the target of WeChat Pay. Whether the two entities will compete or cooperate is another question.
Libra envisions a bright future, but will expectations meet reality? Only time will tell.