Will 5G alter our lives in a huge way?
Editor's note: It seems nothing can stop China from winning the global race to install 5G telecommunications technology. While users see 5G as a faster way to connect to the Internet, the technology have more benefits to offer beyond our smartphones. Entering 5G era, are you ready? China Daily readers share their ideas.
Manda(US)
Absolutely Yes..!!
3 major use cases for 5G :
● 5G will not only make our smartphones better, but it will also usher in new immersive experiences, such as VR and AR, with faster, more uniform data rates, lower latency, and cost-per-bit.
● 5G will enable new services that can transform industries with ultra-reliable/available, low latency links—such as remote control of critical infrastructure, vehicles, and medical procedures.
● 5G will seamlessly connect a massive number of embedded sensors in virtually everything through the ability to scale down in data rates, power and mobility to provide extremely lean/low-cost solutions.
People visit the exhibition area of 5G communication at the 2020 China International Fair for Trade in Services in Beijing on Sept 5, 2020. (Photo: Xinhua)
Michael(US)
I'm looking forward to it, better speeds, lower power, different service levels. All of those should improve the mobile experience. As Bob Hannent explains, it won't be there right away, but some features are already out that make the era of smart sensors much more enticing.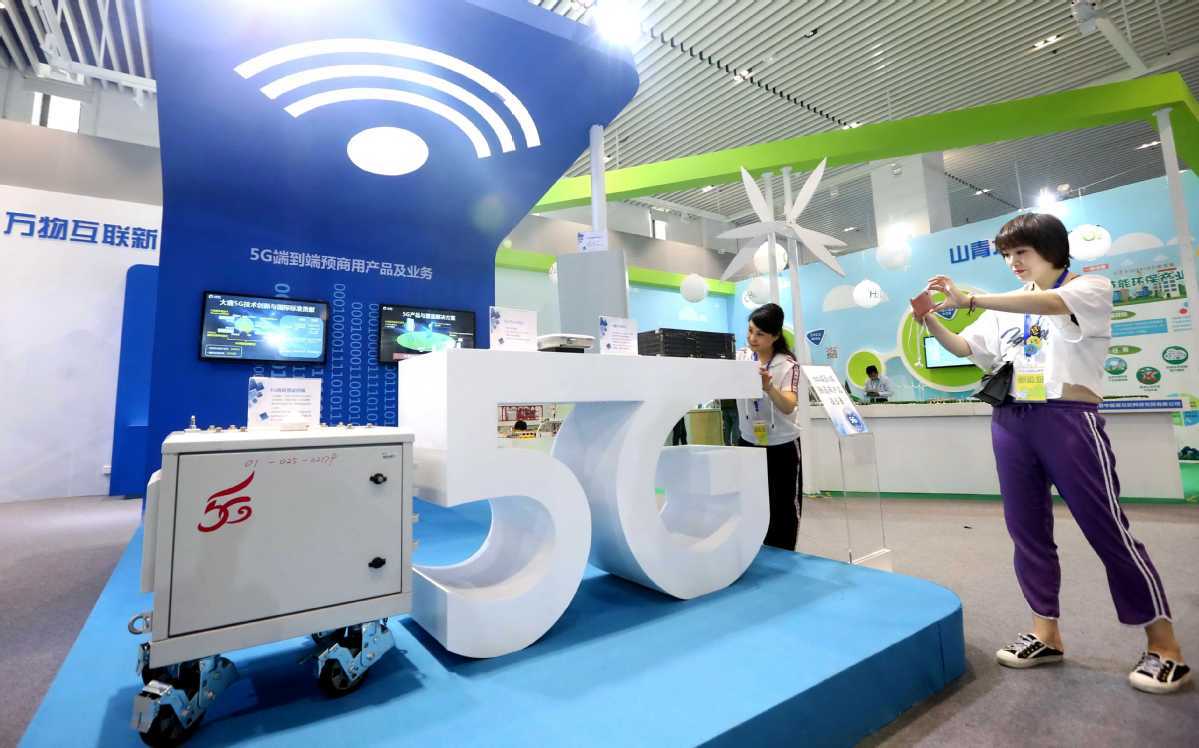 A booth showcasing 5G technology is pictured at an industry expo in Beijing. (Photo: China Daily)