US chip hegemony disrupts global supply chain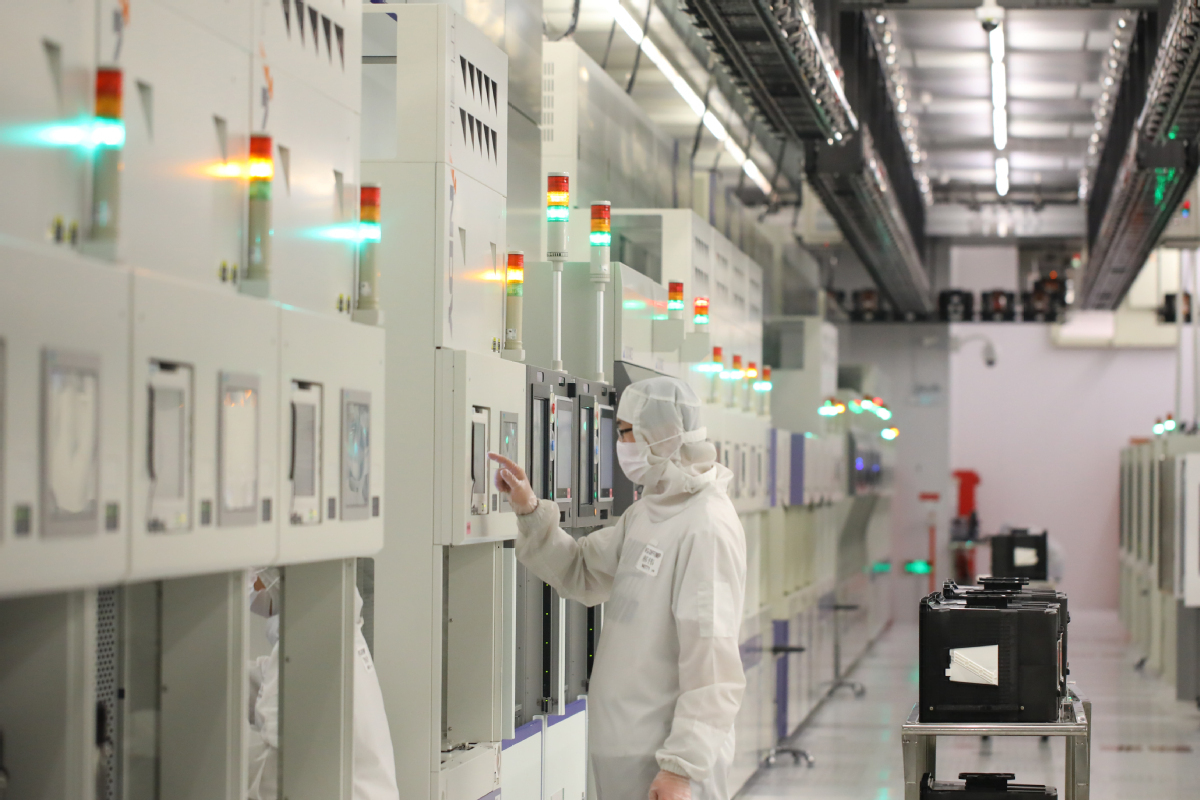 The United States is waging a full-scale tech war against China, and in order to win that war it is ready to go to any lengths to block China's access to key technologies and high-tech products, such as semiconductors.
The US Department of Commerce in September asked companies throughout the global semiconductor supply chain to fill out questionnaires on a "voluntary" basis to solicit data on product inventories, order backlogs, applied technologies as well as information on customers, in the name of trying to help address an ongoing global chip shortage.
But in essence it was a compulsory exercise. A deadline was set — Nov 8 — and US Commerce Secretary Gina Raimondo warned industry representatives that she might invoke the Defense Production Act or other tools to force their hands if they did not respond.
The high-handed approach will no doubt hurt the interests of the world's top chipmakers — TSMC, SK Hynix and Samsung to name just a few — given that the information being sought by Washington covers major business secrets that, if leaked, could put them in a disadvantaged position in the fierce market competition, especially against US companies.
The US has made no secret of its intention to regain dominance in the semiconductor sector by hook or by crook. Its global market share has dropped from 37 percent in 1990 to 12 percent now.
Forcing foreign chip companies to hand in vital information shows the US has no qualms about acquiring an advantage by abusing its power in a shameless way. More important, the hegemonic act by the US will lead to more upheaval in the global chip supply chain, which has already been disrupted by the COVID-19 pandemic.
Early last year, after Washington forced Dutch company ASML to cancel sales of sophisticated chip-making machines to China, a company spokesperson noted that widespread use of export controls could "exacerbate microchip supply chain issues, which are already a major concern of governments and policymakers around the world because of the spill-over effect to other industries".
China is the world's largest consumer of semiconductors, accounting for around 60 percent of the world's consumption of chips. The series of actions that the US has taken in the semiconductor field cannot but raise China's alert over any US plan to try to reshape the global chip supply chain in its high-tech war against China.
This makes it all the more urgent for China to make technological self-sufficiency a strategic pillar of national development, with more measures needed to bolster research, development and financing for the country's semiconductor industry.