Hong Kong must show reason and sense
People's Daily
1591707133000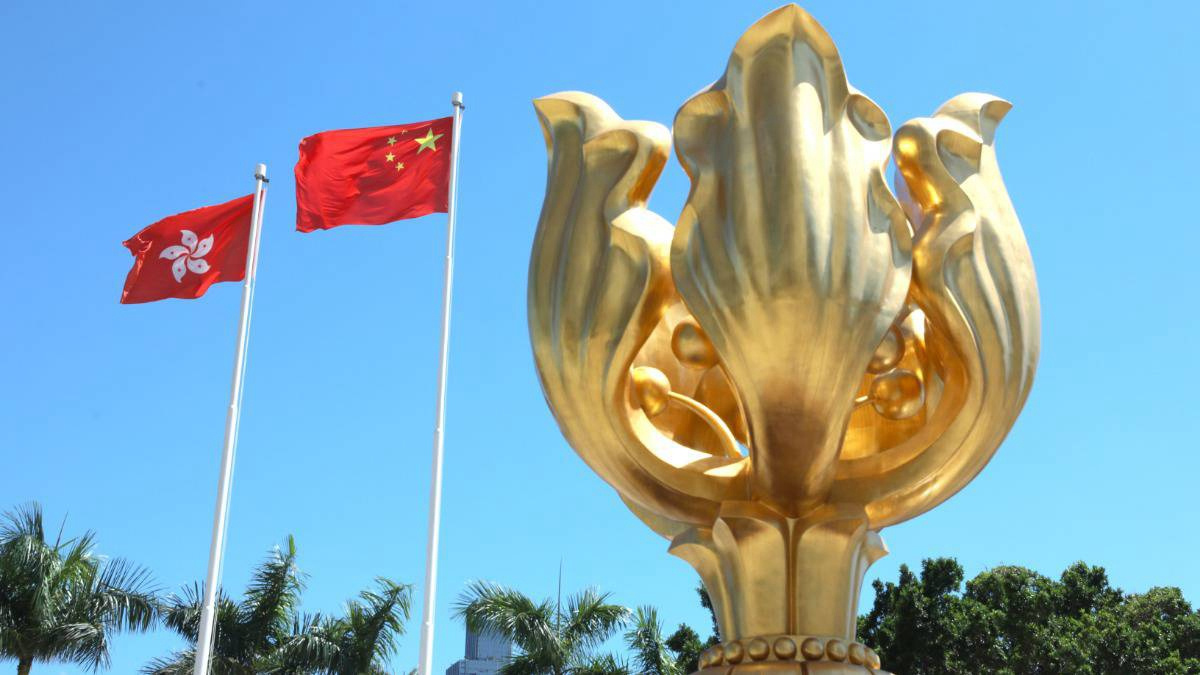 The Chinese national flag and the flag of the Hong Kong Special Administrative Region fly above the Golden Bauhinia Square in Hong Kong, China, Aug 5, 2019. (Photo: Xinhua)
If there is any "silver lining" to the dark cloud that has gathered over Hong Kong in the form of the year-long campaign of violence orchestrated by the opposition camp, it is that residents in the special administrative region now realize that if they want their freedoms and autonomy to continue, they need "to prove that Hong Kong people are reasonable and sensible citizens of the People's Republic of China", as Chief Executive Carrie Lam Cheng Yuet-ngor said on Tuesday.
Aside from massive anecdotal evidence of hardship, the 5.2 percent unemployment rate recorded for the three months to April, the highest in more than a decade, and the 8.9 percent drop in the first-quarter GDP, the steepest quarterly economic contraction the city has ever endured, present a gloomy picture of Hong Kong's economy.
The trade war the United States has waged against China, and the pandemic would have been damaging on their own, but their effects have been compounded by the months of disruption, violence and vandalism. In response, the SAR government has had to launch a series of relief measures to save thousands of small and medium-sized enterprises on the verge of bankruptcy, and help thousands of families struggling to make ends meet.
The turmoil has also split society, divided families and estranged friends and colleagues. And the constant stress, fear of being hurt or discriminated against because of a difference in political views, strain on relationships and the non-stop emotionally draining violence have resulted in a rise in reported mental health problems in the city.
The toxic ideas promoted by the political zealots of the opposition camp to serve their political agendas have severely damaged the rule of law, a cornerstone of the city's economic prowess and success as an international financial and trading center.
But process of detoxification is already underway. The introduction of national security legislation will put an end to the political maneuverings of the foreign agencies patronizing the more radical elements in the opposition camp who are hell-bent on turning Hong Kong into an independent entity.
In a speech on Monday, Zhang Xiaoming, deputy director of the Hong Kong and Macao Affairs Office of the State Council, likened the law to "anti-virus software" saying "radical separatists have been mistaking the central government's restraint and forbearance for weakness and timidity".
Hong Kong cannot afford any more chaos. Residents have suffered enough from the protests, particularly the naivety of youth and its callous manipulation. That is why the announcement of the national security legislation has instilled confidence that the cloud that has been hanging over Hong Kong will now disperse.