Violence followed Texas church gunman after high school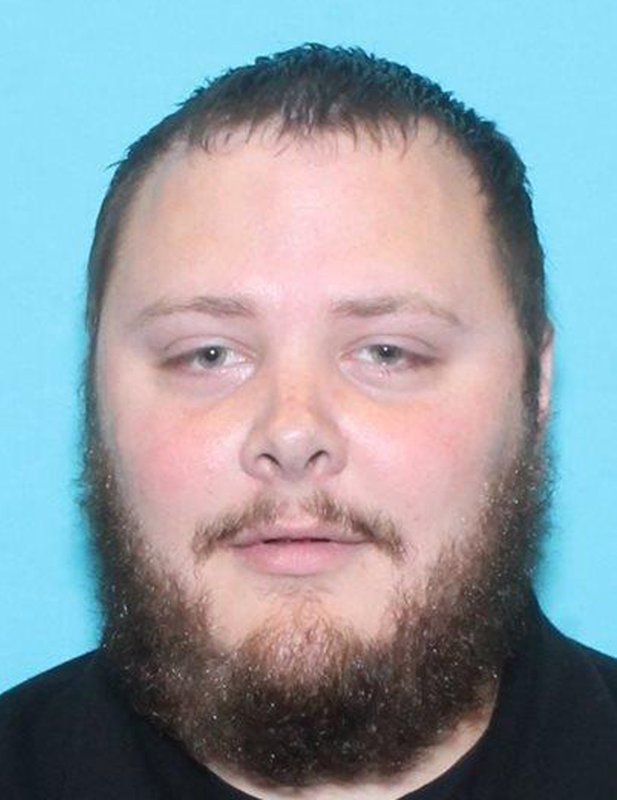 This updated photo provided by the Texas Department of Public Safety shows Devin Kelley, the suspect in the shooting at the First Baptist Church in Sutherland Springs, Texas, on Sunday, Nov. 5, 2017. A short time after the shooting, Kelley was found dead in his vehicle. (Texas Department of Public Safety via AP)
Wherever Devin Patrick Kelley went after graduating from high school, a trail of violence followed.
In New Mexico, Kelley was kicked out of the Air Force following a court-martial two years after he enlisted for abusing his wife and reportedly hitting her child hard enough to fracture his skull. In Colorado, he was charged with misdemeanor animal cruelty after someone saw him punch a dog several times. And in Texas, sheriff's deputies were called to his parents' house after his girlfriend told a friend he was abusing her.
Authorities say Kelley opened fire Sunday at the First Baptist Church of Sutherland Springs, Texas, killing 26 people and wounding about 20 others.
According to their investigation, Kelley entered the small church during worship services dressed in black tactical gear and carrying an assault rifle. He fired it as he walked down the center aisle, shooting people who had no way to escape.
Authorities have said the suspect's mother-in-law attended the church and she'd gotten threatening texts from him. Kelley's parents and other relatives did not return numerous messages from The Associated Press seeking comment. But according to military officials and authorities in three states, the 26-year-old Kelley had a history of threatening loved ones with violence.
A native of the San Antonio suburb of New Braunfels, Kelley graduated from high school in 2009, according to a district spokeswoman. He enlisted in the Air Force the following year and was assigned to Holloman Air Force Base in New Mexico, with the responsibility of moving passengers, cargo and personal property in military transportation. He got married for the first time in 2011.
But according to Air Force spokeswoman Ann Stefanek, Kelley faced a court-martial in 2012 on allegations that he abused his spouse and a child. While Stefanek did not outline what he was accused of doing, the Air Force's former chief prosecutor, Don Christensen, told The New York Times that Kelley fractured the child's skull. Kelley was sentenced to 12 months of confinement and ultimately removed from the military with a bad conduct discharge and a reduction of rank.
His wife, Tessa Kelley, filed for divorce the same year as the court-martial. In paperwork associated with the divorce, Tessa Kelley said she was working at Taco Bell for $7.50 an hour while Devin Kelley was in detention.
The divorce was finalized in October 2012.