China's good-faith efforts in audit talks should not be misread
Global Times
1650930793000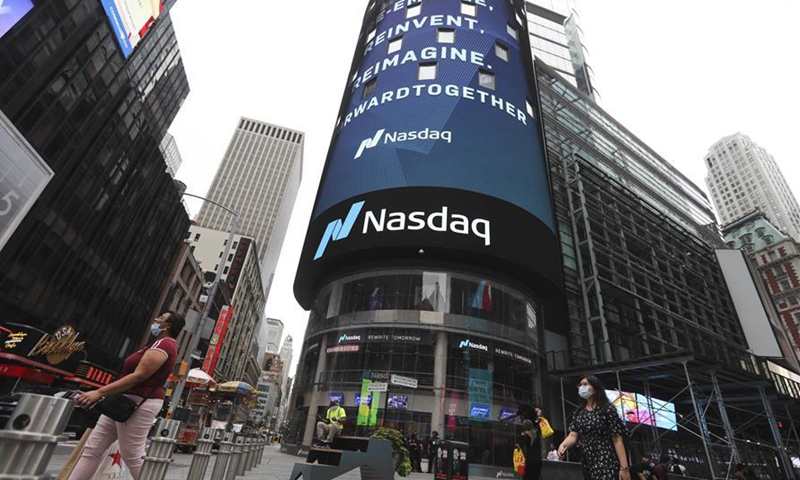 China's continuous sincerity and efforts are fueling optimism among analysts that the US and China are getting closer to reach a deal on audits of Chinese companies listed on US exchanges, according to the South China Morning Post. Martin Chorzempa, an expert at US think tank the Peterson Institute for International Economics said his prediction of the probability for an agreement went up significantly, and he thinks China really does care about Chinese companies being able to list abroad.
Just days ago, vice chairman of the China Securities Regulatory Commission said that Chinese securities regulatory officials are holding regular talks with the US officials and a deal is expected to be reached soon, representing the latest gesture of China to solve the long-standing audit dispute with the US.
In recent years, China-US relations have been deteriorating due to the unilateralism of the US. On the financial front, the US has been using unilateral measures to squeeze the financing space for Chinese companies listed in the US. Against this backdrop, progress in the current China-US negotiation to resolve differences in audit is hard-won. If the two sides can reach an agreement in the near future, it will undoubtedly boost the performance of the US financial market and Chinese companies.
However, while China continues to make good-faith efforts, the US is constantly putting pressure on Chinese companies, threatening to force some Chinese stocks to delist. And some US media and experts have been falsely interpreted China's engagement as "concession." If the US expects to use the approach of negotiating while pressuring to seek interests, it is a complete miscalculation and is doomed to fail.
While China's securities regulator on April 2 announced changes to cross-border regulations for offshore-listed Chinese companies and reiterated its support for companies to choose an oversea listing market, it once again pledging to protect national information security at the same time. The revised regulation will provide clearer guidelines for confidentiality and file management work involved in overseas listings, the regulation read.
If the US side attempts to pry into China's internal situation by requiring Chinese listed companies to hand over audit papers, and backs up sensitive data controlled by Chinese companies, it is absolutely impossible for China to accept it. For instance, Chinese company Didi Chuxing announced its delisting from the New York Stock Exchange last December after data security concerns were raised.
The current uncertainty for Chinese digital technology companies to go public in the US was caused by the unilateral moves and threats of the US, which is a loss to both parties. It is hoped China and the US can properly manage mutual distrust in financial investment and resolve the audit differences. In that case, American investors will have more opportunities to share the dividends of China's development, and Chinese companies will have more financing channels, which is obviously a win-win situation.
But if the US continues to move further on the wrong direction and put pressure on Chinese companies to delist from the US, the Wall Street will gradually be cut off from the world's most dynamic market, and it will risk its status as a true global financial center. The US should stop misinterpreting China's good-faith efforts and determination to guard national interests, and meet China half way to jointly resolve the audit differences.