Tourism attraction for Chinese entrepreneurs in Pakistan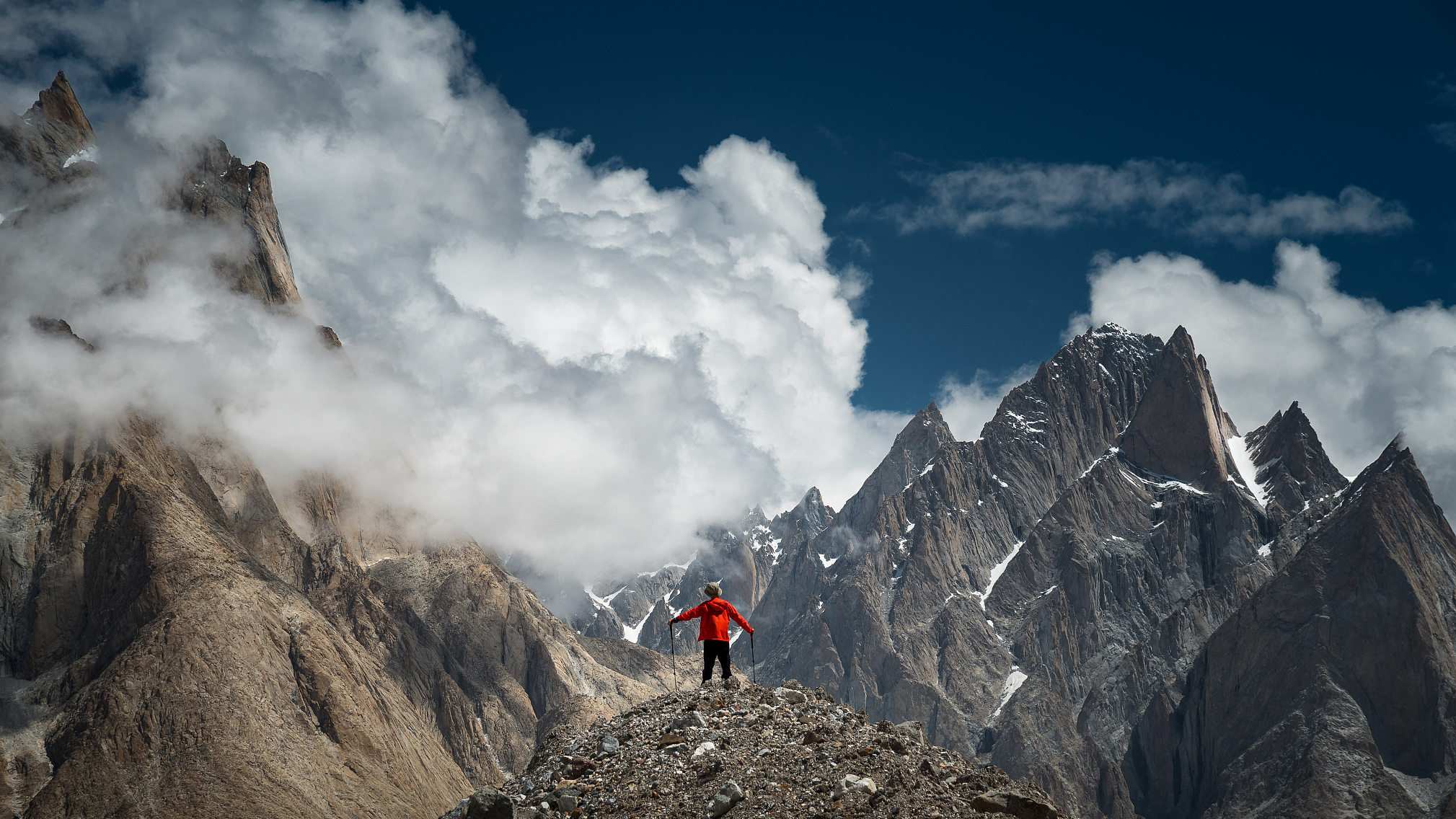 (Photo: CGTN)
Pakistan is one of the most beautiful countries on this planet. It is home to some of the world's most ideal tourist locations, featuring scenic vistas of mountain ranges, deserts and even ancient civilizations.
Some of its notable, naturally beautiful places include the world's largest glaciers (excluding those in the Arctic and Antarctic Regions) and the world's leading nation with fresh water reserves, showcasing numerous lakes like Saiful Malook, Kachora, etc.
The most noteworthy manmade sites include the world's ancient farming settlement from 7,000 BC in Mehergarh, Baluchistan, and the world's ancient urban settlement of Mohenjo-daro, established in 2,500 BC, and situated in Sindh.
Succinctly put, Pakistan is a country blessed with huge potential with regards to the tourism industry. However, this has yet to be exploited for socio-economic development of the nation, even though tourism is a sector, where with minimal investment, one can get high returns. In fact, the worldwide tourism industry reportedly contributed to 10.2 percent of the global GDP in 2016.
In the past, the neglect of this lucrative sector might have been due to a number of reasons: a lack of proper infrastructure, lack of hotels and adequate facilities or services, lack of awareness from the local community regarding the treatment of tourists, or a number of other reasons.
However, the managing director of the Pakistan Tourism Development Corporation (PTDC) expressed a lot of optimism with regards to a rising number of domestic tourists. He stated that after the law and order situation in Pakistan was brought under control, the country has become a much more viable tourist destination than it has ever been.
China, being the second largest economy and a global power, is contributing to friendly and adjacent countries in the form of high volumes of Chinese tourists. Through this, many countries are earning a huge amount of foreign exchange from Chinese tourists who are travelling abroad to spend their vacations.
If Pakistan can offer an attractive policy, I am sure we can attract a major portion of these Chinese tourists. While the Pakistani economy is in dire need of improvement, tourism can play a vital role as it is among the fastest ways to have a direct impact on an economy.
We are fortunate as China has expressed interest in the scenic region of Gilgit Blatistan. In 2015, a Chinese delegation explored opportunities for tourism cooperation, which would be mutually beneficial for both countries.
Cultural parks are a normal phenomenon in China, and Pakistan joining the Shanghai Cooperation Organization (SCO) opened new doors of cultural learning. Pakistani artisans, performers and even cooks have been invited to be permanent features of such parks in order to attract tourists.
Under the China-Pakistan Economic Corridor (CPEC), Pakistan's major infrastructure has improved, as accessibility to far flung areas is now possible. Basic utilities like electricity, Internet, telephone lines, hotels, restaurants, and transportation are already available in most parts of the country. Potential investors can add value to such facilities and attract domestic as well as international tourists.
CPEC also opens an abundance of opportunities to Chinese investors. As long as there is an attractive and effective tourism policy, Chinese investors may be willing to enter this industry. It will not only generate economic activity but also contribute to the development of the social sector.
According to the the Pakistan Tourism Development Corporation (PTDC), the number of domestic tourists has increased every year. Estimates put the number at 50 million people, which shows a lot of potential in the industry. New jobs will be created and the food, handicraft, and cultural sectors will directly benefit.
It will also promote one-on-one interactions between the two "Iron Brothers." This will facilitate greater ease in understanding each other's culture, traditions, history, and lifestyle. Any relationship based on mutual understanding is always more durable and long-lasting.
It is highly recommended that the Government of Pakistan may formulate a comprehensive tourism policy and that the Chinese side also encourage investors to invest in this industry and simultaneously encourage Chinese tourists to visit Pakistan, for this will be an effective way of promoting people-to-people contact, cultural harmony and mutual understanding. Ultimately, these efforts will contribute further to the strengthening friendship between two "Iron Brothers," or tie ge men er in Chinese.