China must fight firmly against 'trade dictatorship'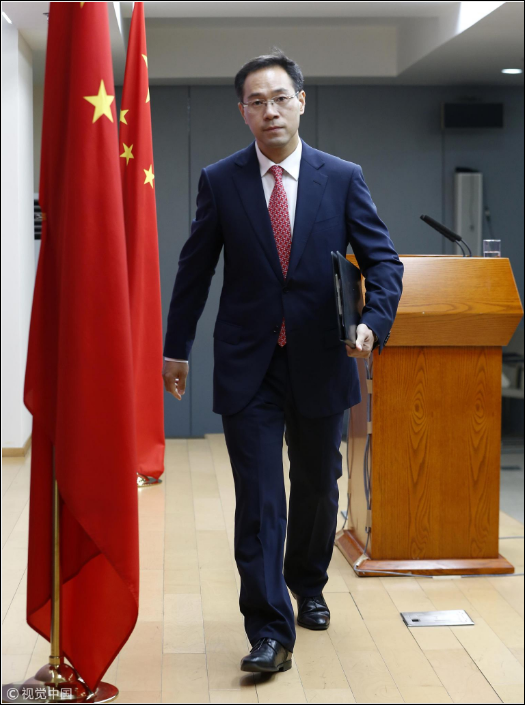 Ministry of Commerce spokesman Gao Feng leaving a press conference in Beijing on July 19. ( Photo : VCG)
The US administration is said to be gearing up to unleash another "trade bomb" to scare China: increase tariffs on 200 billion US dollars' worth of goods from China from 10 percent to 25 percent, thus igniting chaos and concern in the world market.
This action is clearly telling the whole world that the US administration is becoming even weaker and showing little ability to settle disputes with China and other countries, and has nothing left except extremely vicious racketeering.
The US is getting lost as a "mad cow in the competition field." Now it is time to get united to fight against the "trade dictator" in the US and "trade dictatorship" represented by the US government. This behavior has fully violated the rules and regulations of the WTO and the rest of the global community.
First, the US uses its domestic law to replace WTO rules. It took actions as it desired and cared not for the interests of other nations. This kind of "trade dictator" must be seriously condemned by the WTO and all member countries.
Second, the measures taken by the US are much too random and free of control by trade morality and conscience. What the US government is showing is a really "sick" mentality, and like a "dictator" is making wrong divisions based on a personal will. This scenario must get adequate attention from the global society because nobody can predict what further dangerous and risky steps will be taken by the small group of "trade dictators" in the US.
The Chinese government responded in a very firm attitude that China will not be scared by the trade bully and will retaliate to "teach" the US something about how to deal with other countries.
It is very clear that the "trade dictatorship" represented by the US is very negative for global development and contributes strong destructive factors to the world business society.
We need cooperation, not a "trade dictator;" we need fairness, not "trade discrimination;" we need inclusiveness, not "trade hegemonism;" we need peaceful trade, not a "trade bomb" like tariffs that give benefits to nobody.
The whole world has to think about what is happening in the American administration and how this largest and strongest economy in the world has become a "trade dictator."
The US should not go further in the wrong direction.