Commentary: China remains committed to opening up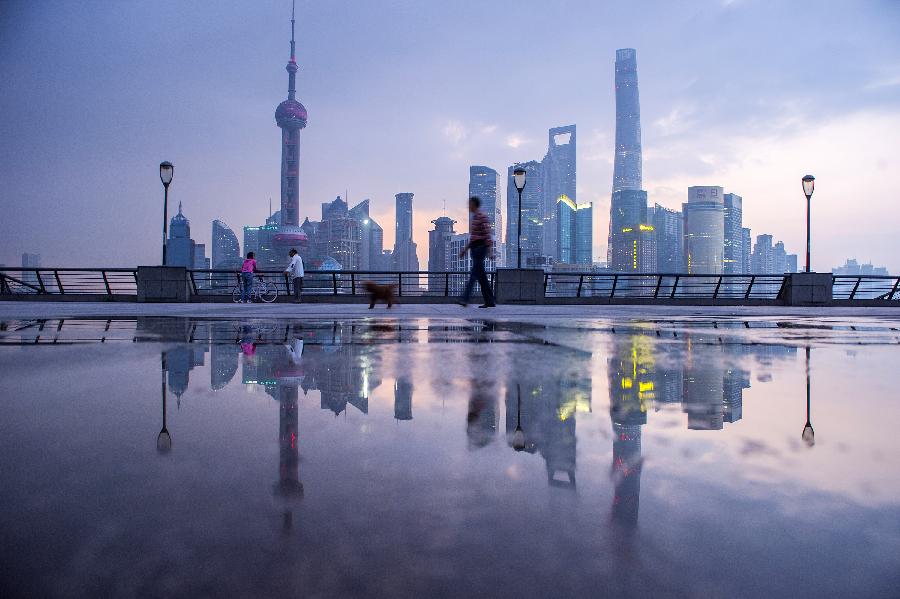 (Photo: Xinhua)
China is sincere and serious about opening up.
On Thursday, China unveiled a new negative list for foreign investment, with the number of items down to 48 from 63 in the previous version.
The new list widens market access for foreign investment in primary, secondary and tertiary sectors, detailing 22 opening-up measures in fields including finance, transportation, professional services, infrastructure, energy, resources, and agriculture.
This marks the latest efforts of the Chinese government to expand opening-up and invite foreign investors to join in China's economic development.
In fact, China's economic development over the past four decades has been a process of actively integrating with the world economy and constantly expanding its opening up.
Over the past 40 years, China's GDP has averaged an annual growth rate of around 9.5 percent in comparable prices. The country's foreign trade has also registered an annual growth of 14.5 percent in U.S. dollar term.
Seventeen years after joining the World Trade Organization (WTO), China has comprehensively fulfilled its commitments to the WTO, substantially opened its market to the world, and delivered mutually beneficial and win-win outcomes.
As of 2010, China had already delivered on all of its tariff reduction commitments, lowering the overall tariff level from 15.3 percent in 2001 to 9.8 percent, according to a white paper titled "China and the World Trade Organization" released on Thursday.
In 2015, China's trade-weighted average tariff was reduced to 4.4 percent, fairly close to 2.4 percent of the United States and 3 percent of the European Union, Vice Minister of Commerce Wang Shouwen said.
A more open China has provided the world with more investment opportunities and contributed to global growth.
Foreign direct investment in the Chinese mainland rose 7.9 percent to reach 878 billion yuan (138.6 billion U.S. dollars) in 2017, an all-time high.
China has given zero tariff treatment on 97 percent of tariff lines to the least-developed nations that have diplomatic relations with China. China has become the biggest export market for these least-developed countries, accounting for 20 percent of their total exports.
China has maintained an annual growth of 7.1 percent over the past five years, contributing over 30 percent of global economic growth, more than the contribution made by the United States, the eurozone countries, and Japan combined, according to the World Bank.
More importantly, China has contributed to the safeguarding of international trade rules, setting an example for the world to follow.
As a beneficiary, active participant and contributor of globalization, China has no reason to backtrack from opening up in the future.
The country will remain committed to its path of opening-up, continue with its non-stop efforts to streamline administration, lower taxes and reduce fees, enhance policy transparency, and strengthen the protection of property rights.
China will further align its business environment with international economic and trade rules, encourage competition and oppose monopoly, and create more opportunities for itself and the world to build a community with a shared future for humanity.