Tougher take-off for US-made airplanes
I'm an airplane, built in the US by one of its flagship companies – Boeing.
The aerospace industry creates an 80 billion dollar annual surplus for the US.
…but the environment for getting orders off the ground has been less certain since the US levied tariffs on one of my biggest markets, China.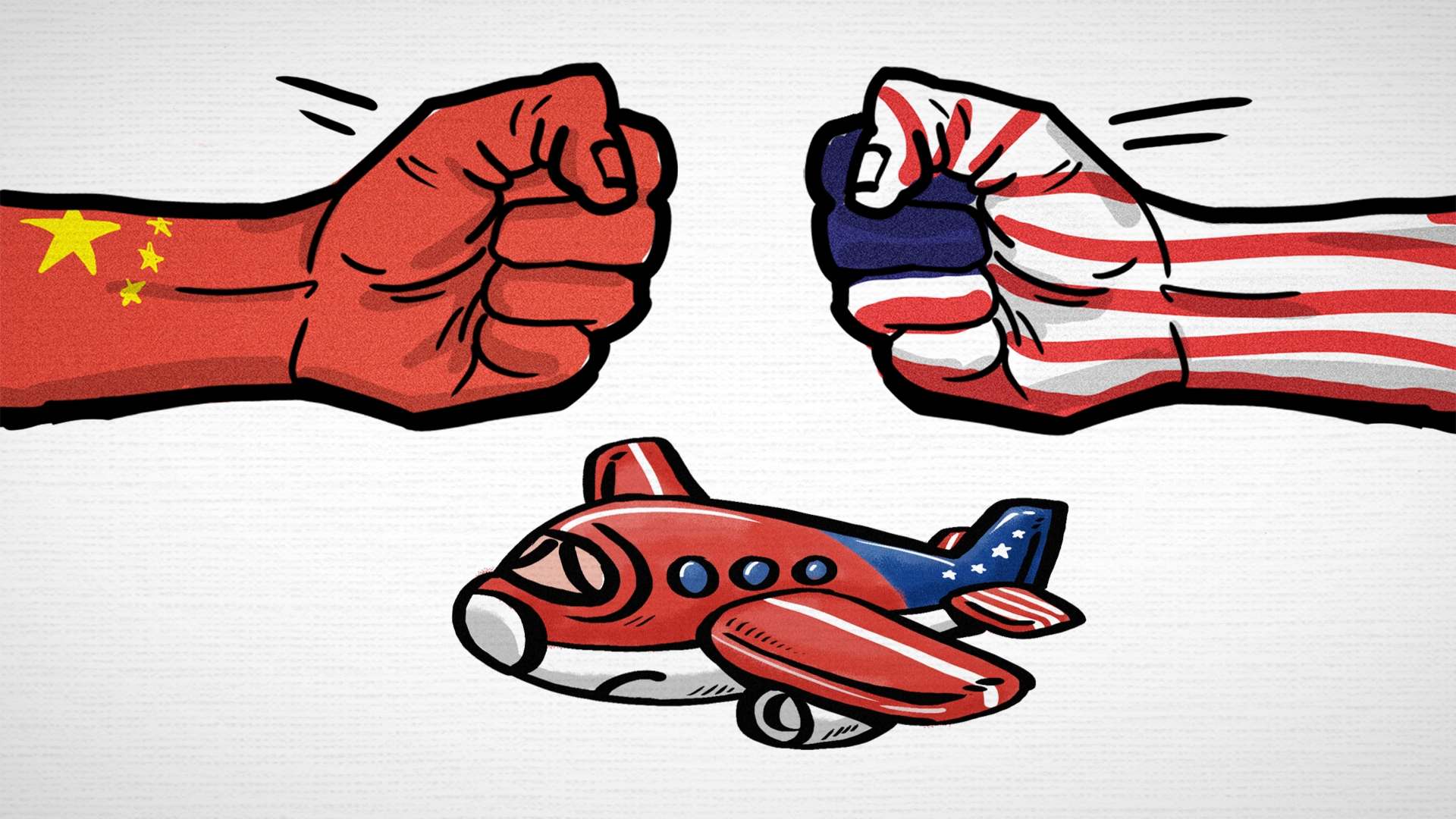 (Photos: CGTN)
Of course, China was forced to retaliate – including with a tariff against small- and mid-sized aircraft.
It doesn't hit the big ticket planes directly, but still, the timing of the trade spat couldn't be worse, because the market for airliners like me in China is soaring.
Boeing thinks China will need 7,690 new planes over the next two decades – that's up to 1.2 trillion US dollars in orders.
But if the trade conflict escalates further, Boeing will be one of many US companies worrying about their competitiveness.
Sure, China's domestic aerospace industry is in its infancy. But over in Europe, my French cousins are still taking off happily. And they already make up about half of Chinese airlines' fleets.
There are workarounds too. In my trade, leasing is a big part of business.
And the US has other markets to sell me to, or the parts that make me. But if China looks elsewhere, that means a drop in orders.
And that means redundancies. Chinese orders support thousands of American jobs.
The tariff trend is a threat to the global aerospace business – just ask my boss, Dennis Muilenburg, who said the industry "thrives on global trade, free and open trade."
The US is now putting tariffs on Chinese-made airliner parts, like sections of internal combustion aircraft engines and optical instruments.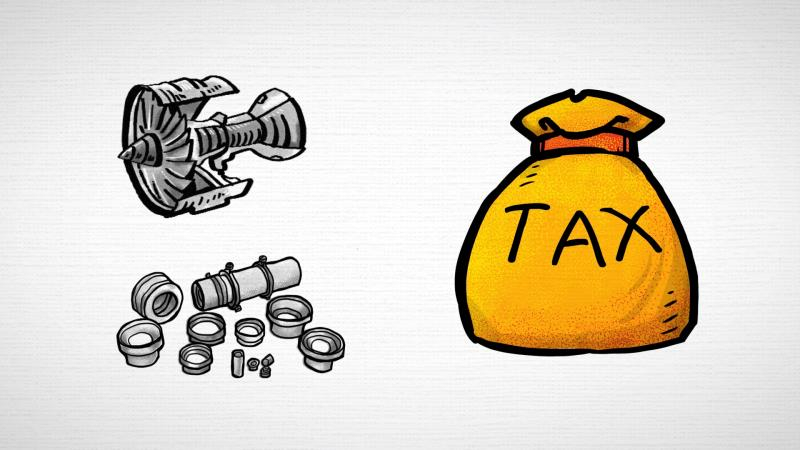 I fly all over the world – I'm pretty important to globalization and economic growth – and parts of me come from many countries.
Tariffs on them clog the supply chain of a thriving industry, an industry that's important not just to the US and China – but also global commerce.