Rhetoric of 'foreign capital leaving China' is once again self-defeating: Global Times editorial
Global Times
1652395125000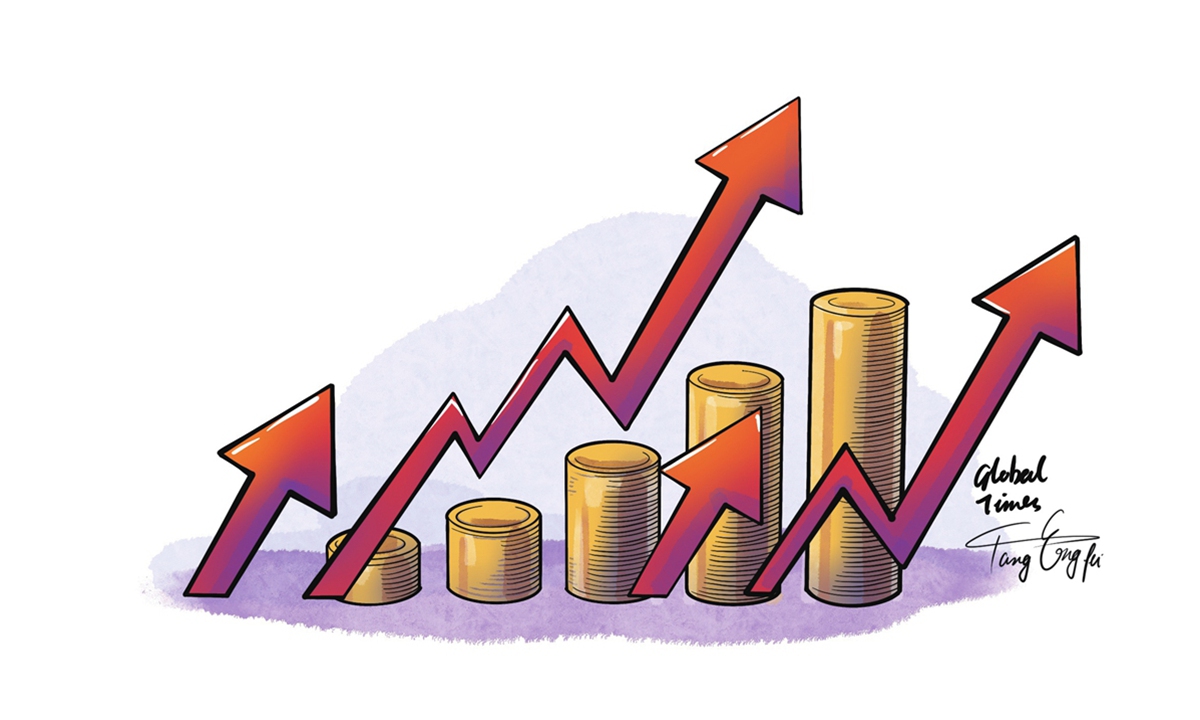 Recently, some Western media outlets run quite a lot reports about "foreign capital leaving China" and "the decline in the intention of foreign companies to invest in China," which constitutes a new round of bad-mouthing China's economy. The latest data released by the Ministry of Commerce on Thursday shows that China's actual use of foreign capital surged by 20.5 percent year-on-year to 478.61 billion yuan in the first four months of the year. In terms of US dollars, the total figure is $74.47 billion, an increase of 26.1 percent year-on-year. This figure displays the mainstream and genuine intentions and choices of foreign entrepreneurs and also shows the rhetoric of "foreign capital leaving China" is again self-defeating.
In recent years, whenever there are short-term economic fluctuations or negative external news, the rhetoric of "foreign capital leaving China" has always been hyped. Every time, some "institutions" or "analysts" could always find the latest excuses, such as that China's economic transformation has resulted in "the failure of manufacture," or that China cannot bear the trade war the US has launched, and even the exaggerated rumor of "half of foreign capital leaving China" has been hyped several times. It is not difficult to find that such rhetoric resonates to a large extent with Washington's competition with China. But it is, most often than, not followed by news that China's foreign investment has hit a record high time and again.
It is particularly worth noting that the FDI in China's high-tech industry logged a sharp year-on-year increase of 45.6 percent in the first four months of the year. Investment from South Korea surged 76.3 percent, while investment from the US and Germany rose 53.2 percent and 80.4 percent, respectively (including investment figures via free ports). These figures clearly outline the current general picture of China's economic exchanges with the world. Acturally, China has remained the world's second biggest FDI recipient for four years in a row, from 2017 to 2020. The FDI in the Chinese mainland expanded 14.9 percent year-on-year to a record high of 1.15 trillion yuan in 2021 ($169 billion), against the backdrop of the sluggish global economic recovery. Moreover, many foreign capitals have entered China against political pressure from Washington and even against the threat of sanctions. These votes of confidence for China's economy with real inflows of capitals are more convincing than the one-sided reports of some Western media.
China's market is open, and it is simply normal for foreign capital to enter and leave. For business decision-making, the pandemic is, after all, a short-term factor while opening up new markets is a medium- and long-term arrangement that requires prudent considerations. In the past years, some companies moved out of China due to factors such as cheaper labor and later they chose to return to China. Even during the worsening of the epidemic, some foreign companies still decided to increase their investment in China. For example, L'Oreal, the world's largest cosmetics group, recently announced its decision to establish in Shanghai its first investment company in the country. German pharmaceutical company Merck plans to increase investment to expand its existing production base in Wuxi, East China's Jiangsu Province.Also, BMW Brilliance recently opened its Plant Dadong Extension in Shenyang, Northeast China's Liaoning Province.
To put it in short, the most important factor in determining whether foreign investment can stay or has to go is the returns on investment as well as the business environment. The returns of foreign investment in China have been profound, be it in the course of development during the over four decades of reform and opening-up, or in the past two years since the onset of the COVID-19 pandemic.
And fundamentally, China's stability and confidence has strongly attracted foreign investment. The country's economic fundamentals will remain sound over the long term and its resolve to open wider at a high standard will not change. Besides, China has an enormous market, complete industrial chain support, well-developed infrastructure and abundant human resources. These irreplaceable comprehensive advantages are the deep motivation for foreign investors to invest in China.
Needless to say, due to some uncertain and unstable factors, including the Russia-Ukraine conflict, China's domestic epidemic situation as well as bottlenecks in supply chains, it is true that some foreign-invested enterprises (FIEs) are temporarily facing difficulties and challenges. However, it should be seen that the Chinese government and foreign enterprises share the same interests and directions in ensuring the security of supply chains and resuming production as soon as possible. The Chinese government is accelerating the introduction of a series of policies to stabilize foreign trade and investment. China's Ministry of Commerce recently promised that in the next phrase, it will further leverage the role of the special task force for key foreign-invested projects, address particular difficulties and problems that FIEs have encountered through coordination, and help them solve problems of production restart and management of personnel. China has always maintained goodwill toward foreign investment. It has always treated FIEs as an important player in the Chinese market.
Not long ago, the China Council for the Promotion of International Trade released a report showing that over 50 percent of the foreign enterprises surveyed still regard China as the world's top investment target. In the January-April period, China saw 185 newly added major projects, each with foreign investment over $100 million, which means 1.5 major foreign-funded projects were launched each day on average. We should not fear the epidemic and let it blind us. Instead, we should take a longer view. History will continue to prove that development in China will pay off handsomely.
Choosing China is choosing the future.