Why China's CPI growth rate is at its lowest level since 2009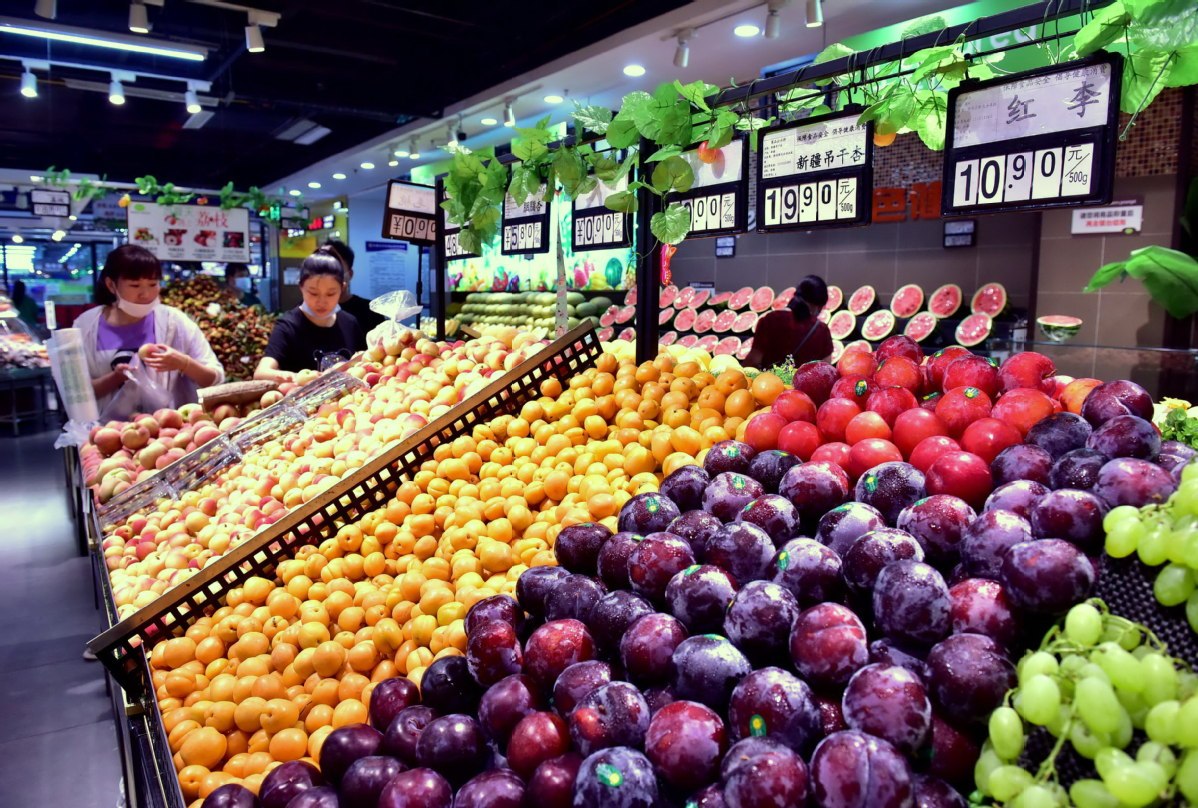 After China international trade data surprised the market a few days ago, the latest inflation data has brought surprise to the market yet again.

Published by China's National Statistics Bureau, the latest data shows that the consumer price index (CPI) has decreased by 0.5 percent this November, compared with one year ago. This is the lowest record since 2009, as the last time when China's CPI entered negative territory was October 2009, when the CPI growth rate of that month was also -0.5 percent.
In fact, the -0.5-percent CPI growth rate in November came as a declining trend started at least three months ago. In September, the CPI growth rate has already dropped to 1.7 percent, compared with the 2.4 percent reported in August. This growth rate later dropped to 0.5 percent in October and now the latest figure is -0.5 percent.
One reason behind this sharp dropping of the CPI growth rate is the so-called "tail rising effect." This effect refers to the phenomenon in which the CPI in the same period one year ago was very high and the growth rate of the CPI this year will intend to be lower, since the basing level used for comparison is relatively high.
In November 2019, the CPI growth rate was as high as 4.5 percent, this partly resulted in the low level that we now saw this November.
However, the tail-rising-effect is not the only reason behind a low CPI growth rate. In fact, it is more like just a technical reason. The most important reason behind a dropping CPI is the recovery of production, as well as the central bank's austerity concerning money printing.
With COVID-19 well contained in China and the new daily infections in local districts nearly zero, China's production of consumer products, ranking from food to manufacturing products, has recovered back to the normal level.
Meanwhile, China's central bank has been very cautious with using money printing and liquidity injection as the tools to fight a weakened economy. As a result, the consumer price index of China has remained at a very low level.
Among the sub-indices that compose the CPI of China, food prices have the highest weight.
According to China's Statistics Bureau, it is exactly food prices that have dragged down the CPI. In November 2020, compared with one year ago, egg prices and pork prices dropped by 17.1 percent and 12.5 percent, respectively.
Taken together, the price changes of egg and pork have resulted in a decreasing of 0.71 percent for the CPI, which means without these two price changes, the CPI growth rate will not be -0.5 percent but be somewhere around 0.21 percent.
The reason that the food price is taking so large a percentage in the CPI is because the food consumption is taking up a large percentage of the daily consumption of Chinese people.
However, people who live in different regions might feel differently regarding the weight of food in their consumption. For example, a typical Shanghai citizen might spend a much smaller percentage of his money on food compared with a typical citizen in Gansu Province, as the per capita GDP and the average salary in Shanghai is much higher than Gansu.
Beside the food prices, there are seven major components of the CPI: medical services, education and culture, daily life products, transportation and communication, housing, clothing, as well as other items.
Among these seven components, the price for transportation and communication has shown the most significant change in November: it decreased by 3.9 percent compared with the same month in 2019.
The reason behind this dropping is obvious: the COVID-19 pandemic, although successfully contained in China, still puts considerable pressure on people's travelling.
For example, a few cases of COVID-19 have been recently found in Chengdu, a metropolis in the southwest China that has over 16 million people. This has caused many people to cancel their travelling in and out of Chengdu. Local airline fares have dropped significantly.
For other components of the CPI, no significant change has appeared in the data in November. Most changes have remained within 2 percent or even 1 percent, which can be seen as moderate fluctuations for sub-indices.
This decreasing of the CPI in November can be good news for China's central bank. While a loose monetary policy can give a strong support to the economy, it can also cause a rising inflation. With the CPI in this November that has decreased by 0.5 percent from a year ago, China's central bank has more room to conduct a loose monetary policy if it wishes.
Chen Jiahe is the chief investment officer at Novem Arcae Technologies.