The new CIIE showcasing Beijing's dedication to opening up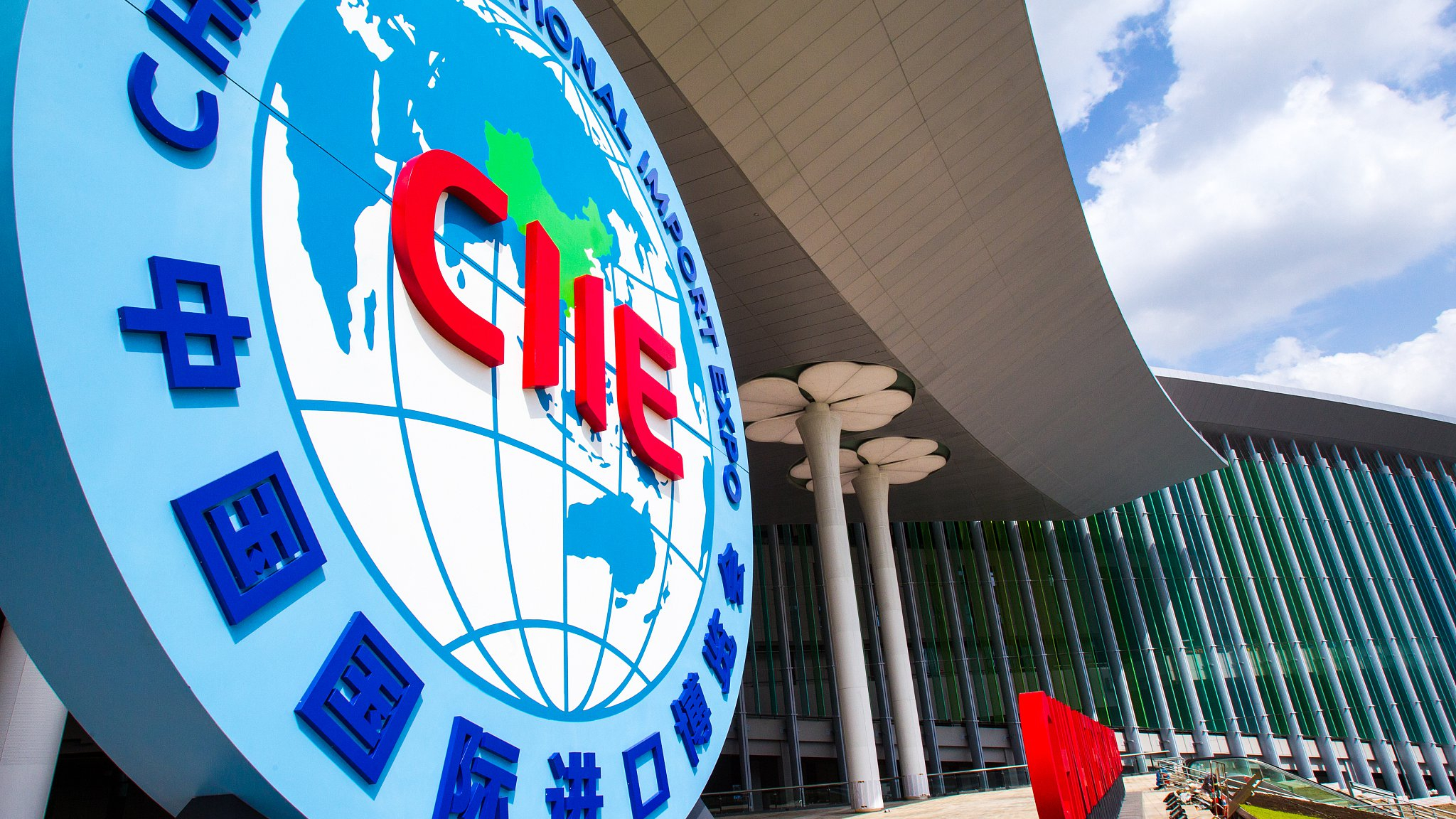 A logo for CIIE is seen at the National Exhibition and Convention Center in Shanghai, China on October 8, 2018. (Photo: VCG)
With less than 10 days, the first China International Import Expo (CIIE) will be held at the National Exhibition and Convention Center from November 5 to 10 in Shanghai.

President Xi Jinping first announced the idea of CIIE at the Belt and Road Forum for International Cooperation in Beijing last May. It is widely regarded as China's move to further open up and fulfill its commitments to the world as a responsible stakeholder. It is an effort by China to share its increasing market and the "dividends" of its economic growth as a result of globalization.

Unlike the Canton Fair, which was focused on export only when it was first proposed in the late 1950s and did not include import transactions until 2002 when the official name of the Fair was changed into Guangzhou Import and Export Fair. CIIE is an expo for import only, and it is not a one-time event, but a regular annual gathering of global sellers.

"It is a significant move for the Chinese government to propose CIIE against the backdrop of economic globalization suffering setbacks, the multilateral trading system being challenged and protectionism on the rise after the international financial crisis," said Zhong Shan, China's commerce minister, in a press conference in March.
Zhong also said CIIE indicates China's determination to further open up and widen its market access to the world. He said the expo is aimed to develop an open global economy and construct a community of shared future for mankind.
Obviously, CIIE carries a strong message that China is committed to more proactive policies on imports, hence more balanced trade with its trading partners.
The choice of Shanghai as CIIE host city, which is China's top reform lab and whose drastic reform measures are being replicated throughout the country, is also an indication of China's determined effort to reform its economic structures as well as practices of economic and trade governance.
What is driving China's demand for imported goods?
China has 300-million middle-class earners, over 30 percent of the world's total, according to Xinhua News Agency. The country's consumption potential has been unleashing steadily and has contributed to about 78 percent of China's GDP growth in the first quarter of 2018. The country's growing demand– both in domestic and foreign-made products, is news for global suppliers.
Meanwhile, China's economic growth will also boost demand for industrial products including intermediate goods and raw materials. China's industrial value-added taxes in 2017 totaled about five trillion US dollars, which will justify volumes of imports in the years ahead.
In addition, services are also on the list of China's imports. China now is a net importer of services. China's service sector accounted for about 52 percent of China's GDP, while the share in the developed economies is as high as 80 percent. This represents great potential for increases in China.
On the other hand, China has released new policies for further opening of service sectors, notably financial services, to foreign investors. At the first CIIE, there is a designated exhibition area for service exporters.
In the next five years, China will import products and services with a value of over 10 trillion US dollars. As a part of China's proactive import policies, China has self-initiated tariff cuts since late 2017. There are five such cuts so far, which are positively received by both foreign exporters as well as domestic buyers.
China is reaching out to the world with its arms open to embrace economic globalization and free trade system. The CIIE is an example of China's stance against protectionism in whatever disguise or forms, as President Xi Jinping said in his speech at the World Economic Forum (WEF) in January 2017: "We should commit ourselves to grow an open global economy to share opportunities and interests through opening-up and achieve win-win outcomes. One should not just retreat to the harbor when encountering a storm, for this will never get us to the other shore of the ocean."