No one-size-fits-all epidemic response, but no lying flat either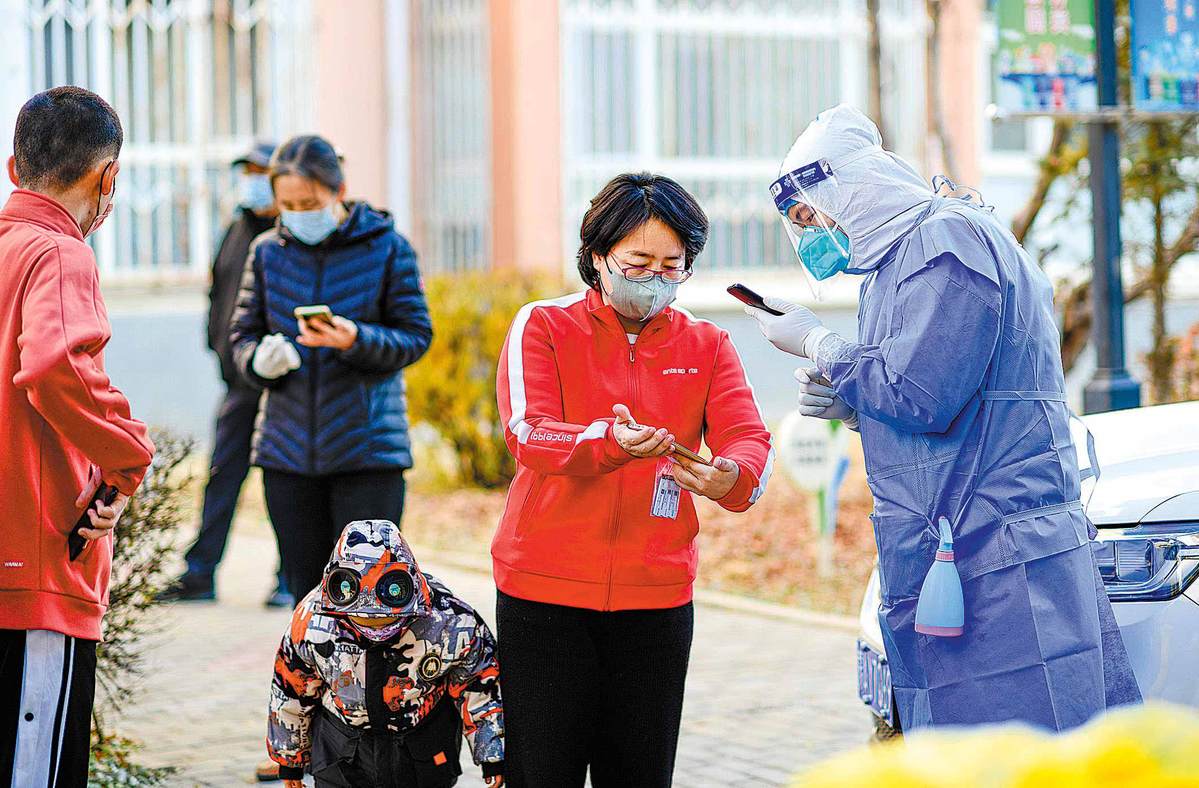 Many places have adjusted local prevention and control measures after the top authorities recently adopted 20 guiding measures to implement more scientific and targeted prevention and control of the COVID-19 pandemic.
According to incomplete statistics, as of Monday, Zhenping in Shaanxi province, Fuzhou in Fujian province, Guangchang in Jiangxi province, Yanji in Jilin province, Hefei in Anhui province, and Shanghai had successively adjusted their pandemic prevention and control policies, including temporary suspension of nucleic acid testing for all residents region-wide. Shijiazhuang, capital of Hebei province, shut down free nucleic acid testing centers in the city, no longer requiring its residents to undergo compulsory nucleic acid testing, but later restored some free testing centers. Some provinces have even canceled the requirement for people to hold a 48-hour negative nucleic acid test report for cross-region flows.
These measures will undoubtedly help promote economic recovery, however, some chaos has emerged in some places. For example, free nucleic acid testing centers have been done away with, but people still need to produce a negative nucleic acid test report at their workplace. It also seems that the people are not "psychologically ready" for the new developments, with some people rushing to stockpile ventilators and medicines, triggering public panic again.
It is normal for local governments to adjust pandemic prevention and control measures according to evolving scenarios. Nevertheless, the local governments should also realize that at a time when the battle against the pandemic is still in a critical period, when the central government adopts a particular policy with regard to the pandemic, it usually does so holding a whole-picture perspective, and they should fully understand these policies and implement them on the basis of respective local situations.
COVID-19 continues to mutate and new outbreaks continue to be reported on the Chinese mainland, requiring different places with different pandemic situations to exercise specific prevention and control measures. When implementing local measures, the authorities should fully realize which measures apply and which ones can be bypassed. All local governments should resolutely avoid intensive measures or a one-size-fits-all approach. At the same time, they should not adopt a "do-nothing" approach in the face of the pandemic.
The 20 measures adopted by the top authorities should be thoroughly understood and implemented to the letter to strike a balance between pandemic curbing and economic and social development.