Fall of officials shows China's resolve to protect public health
People's Daily app
1534667140000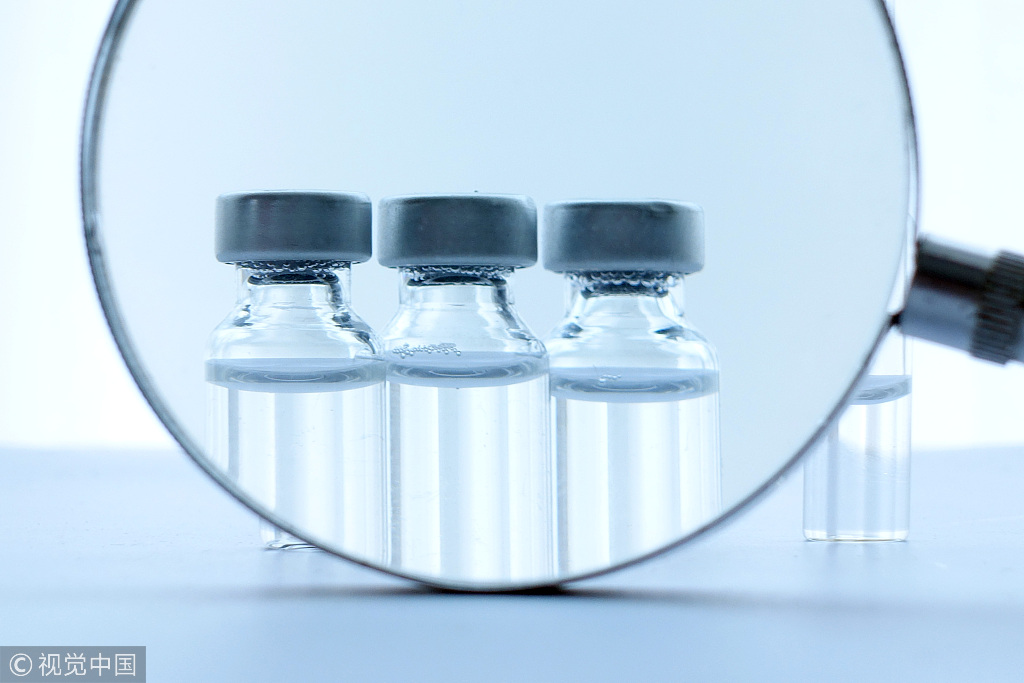 (File Photo: VCG)
Several senior officials who oversaw drug quality from provincial to ministerial level were removed from their posts and asked to engage in profound self-criticism and reflection.
The firings came immediately after China's Politburo Standing Committee heard reports earlier this week on the vaccine scandal. The move is rare in recent years, both in the number of officials who were held accountable and the gravity of punishment meted against them.
Chinese leaders have watched the case closely since the murky practices of Changsheng Life Sciences in vaccine manufacturing came to light.
Calling the scandal "appalling," Chinese President Xi Jinping ordered a thorough investigation and severe punishment when local authorities started to determine responsibility for the faulty vaccines in July.
The reports said loopholes in the production process and institutional defects were found. Many vaccine shipments did not meet the standards, resulting in vaccine failure.
To ensure the safety of vaccines, it is necessary to improve laws and regulations. Flaws in regulations led to violations. In this case, vaccine producer Changsheng Life Sciences behaved illegally for greater profits and local governments and regulatory authorities neglected their duty.
Vaccine safety is a crucial part of efforts to sustain public health and national security and should be taken seriously. The disgraceful fall of the officials reinforced the resolve of China's top policy-makers to protect public health with zero tolerance on drug safety fraud and strict Party governance.
This case is a stark reminder that the safety of medicines cannot be compromised and that it is risky to relax supervision.
Only by adhering to the most stringent standards and under the strictest supervision with severe punishment to those who violate laws and regulations can we safeguard our people's health.
Quick facts: On July 15, 2018, the State Food and Drug Administration (SFDA) issued a notice saying that Changchun Changsheng Life Sciences Limited had committed fraud discovered during a surprise SFDA inspection. In the past month, reports showed that Changsheng's rabies and DPT vaccines were affected by the fraud, which caused social concern. Several officials were held accountable for the fraud during the meeting.