Hammering Huawei hits US credibility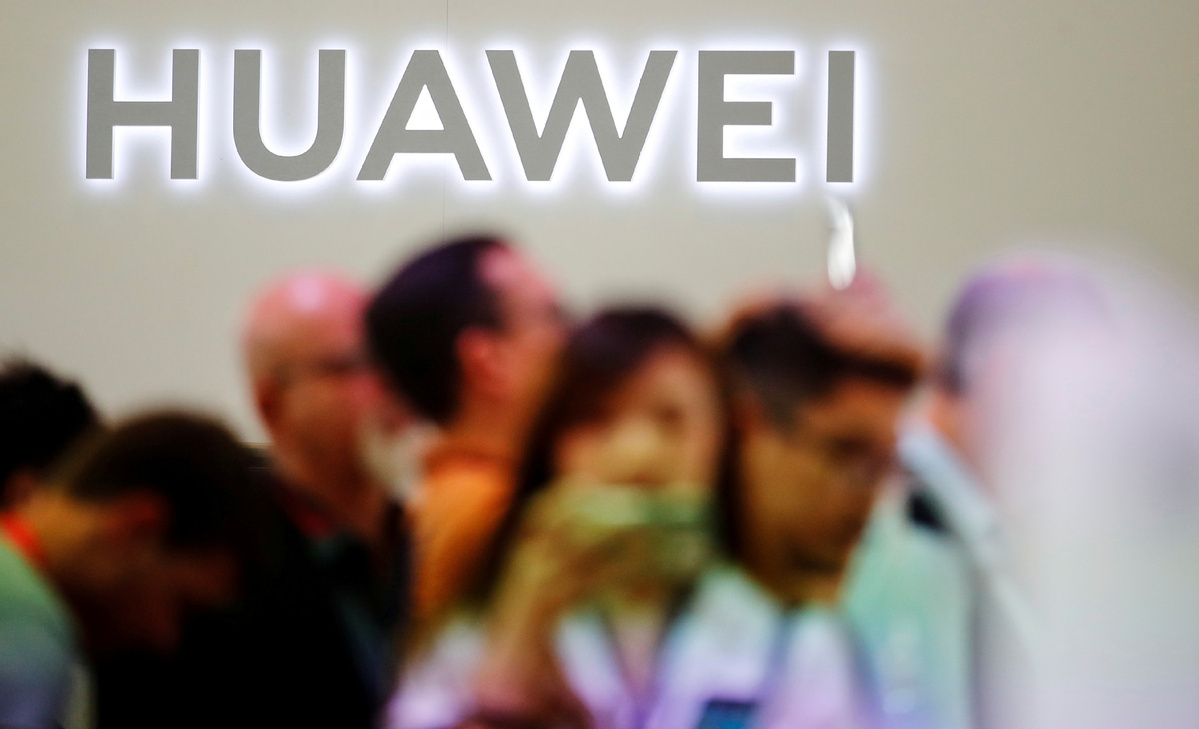 The Huawei logo is pictured at the IFA consumer tech fair in Berlin, Germany, Sept 6, 2019. (Photo: Agencies)
A nail sticking up gets hammered. In the eyes of the United States government and US politicians, China's telecommunications giant Huawei is that nail, and it seems that the US will try its utmost to hammer it down. The new charges the US Justice Department has brought against Huawei are the latest blows of the hammer.
This time Huawei is accused of a brazen scheme to steal trade secrets from competitors in the US. The new indictment also alleges the company provided surveillance equipment to Iran that enabled the monitoring of protesters during 2009 anti-government demonstrations in Teheran, and that it sought to conceal business that it was doing in the Democratic People's Republic of Korea despite the economic sanctions imposed on that country.
Unlike the previous charges, the new indictment did provide some alleged instances of how Huawei stole trade secrets and intellectual property.
However, as Huawei's statement says, "These new charges are without merit and are based largely on recycled civil disputes from the last 20 years that have been previously settled, litigated and in some cases rejected by federal judges and juries. The government will not prevail on its charges, which we will prove to be both unfounded and unfair."
When Huawei was accused of having installed back doors in the networking equipment it has provided, the US did not provide any evidence for that charge. Whereas, Huawei has announced that it is willing to sign an agreement with any country about the safety of its networking equipment, promising that it has never and will never covertly access the networks and it does not have the capability to do so.
Indeed, except for the groundless accusations of the US, there is not a single country that is using the networking equipment from Huawei that has ever brought up any charges that the company's equipment poses a threat to their national security.
It could not be any clearer that the US is too narrow-minded to tolerate a none-US telecoms company outperforming its US counterparts. Or that their Cold War mentality does not allow US politicians to put up with the fact that a private company from a communist country is winning in the competition to develop telecommunications technology.
He who wants to strike a nail sticking up never has any difficulty in finding a hammer. Yet whatever charges the US brings up against Huawei and whatever it does to try and persuade or threaten its allies not to cooperate with Huawei in the development of their 5G networks, it only proves how unreasonable, shameless and unscrupulous the US is in its attempt to damage the reputation of Huawei and its business.
Given what the US has done in spying on even politicians of its allies, the more it does to try and smear Huawei, the more its credibility and dignity as the world's sole superpower will be strained.