Can Trump win a trade war?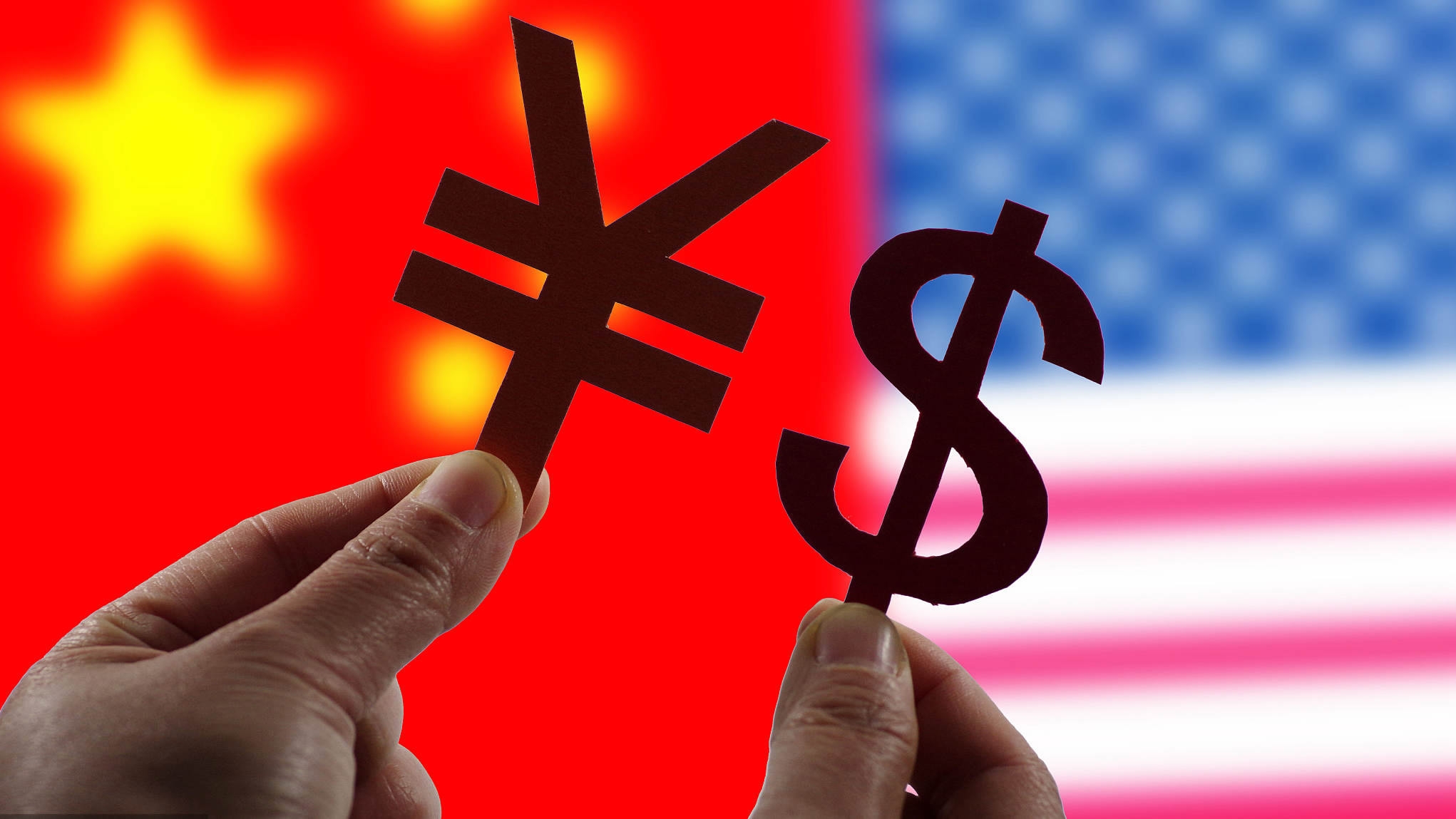 (Photo: CGTN)
According to US President Donald Trump, in his tweeted sentiments over the past couple of weeks, the US have been the losers in a long-term trade war with China for "many years".
But now "you [the US] can't lose" in a trade war since it is so far behind in its trade deficit with China, and that "trade wars are good, and easy to win."
Although Trump framed his campaign in protectionist rhetoric, his general tolerance for trade and lifting of Obama-era regulations saw the US stock market rocket upward along with modest job growth and economic improvement after his one year in office.
A team of advisers sympathetic to free trade and good relations with China included his daughter and son-in-law along with former head of the National Economic Council Gary Cohn. With the internal policy battle between free trade and protectionism tilting toward the latter, Cohn resigned on March 6.
Advisers like Peter Navarro and Commerce Secretary Wilbur Ross are ascendant, presenting greater hostility to China, emphasizing unfair currency manipulation, failure to respect intellectual property rights and discriminatory treatment toward US products. The result: imposing tariffs on steel (25 percent) and aluminum (10 percent) for "national security" reasons, along with proposed 25 percent tariffs on around 1,300 Chinese exports. Volatility in the global stock markets has become dramatic, and the trade row threatens to jeopardize the bigger picture of US-China relations.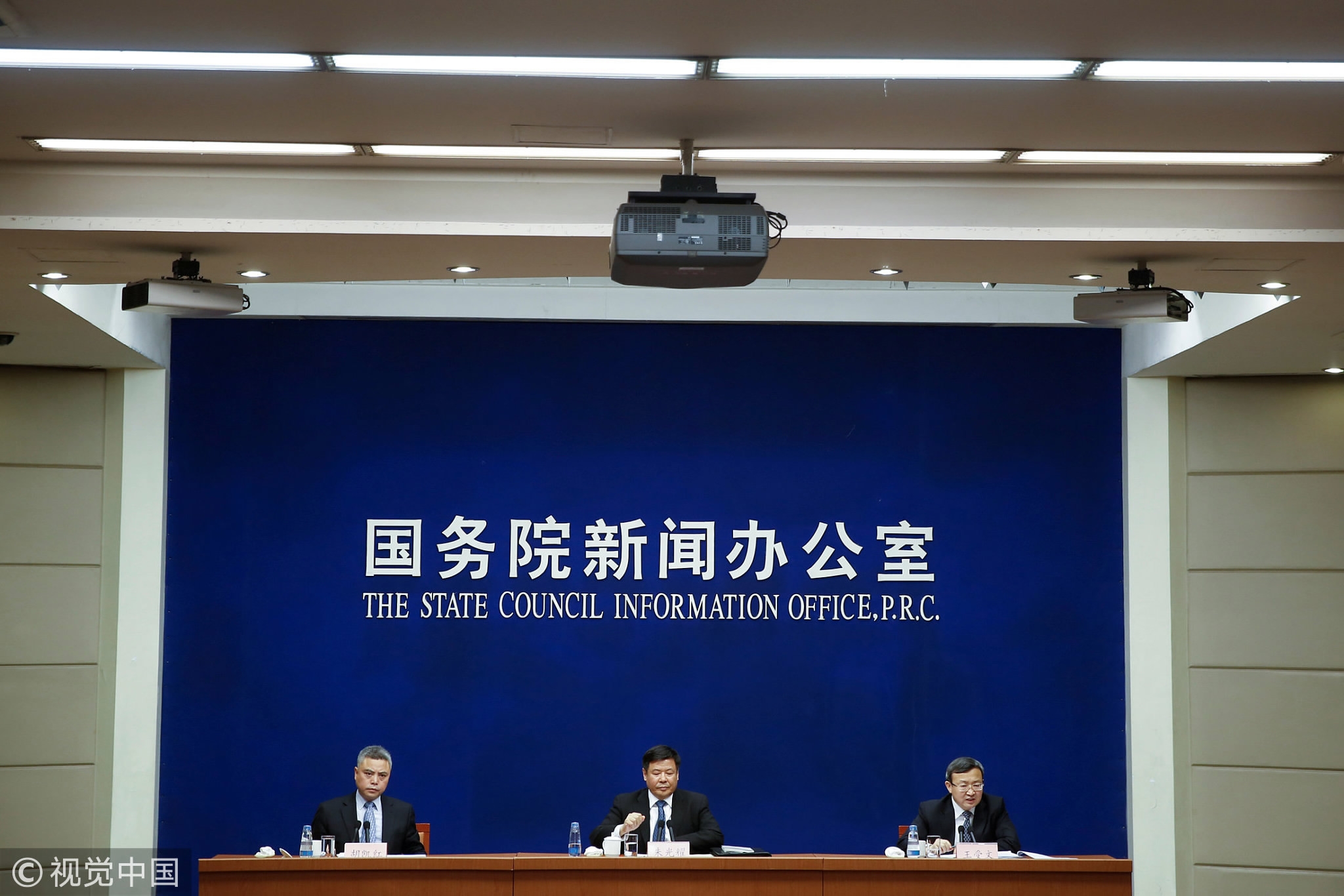 Chinese Vice Finance Minister Zhu Guangyao (C) and Chinese Vice Commerce Minister and Deputy China International Trade Representative Wang Shouwen (R) attend a news conference in Beijing, China, April 4, 2018.(Photo: VCG)
Furthermore, manufacturing jobs are not coming back to American shores in significant numbers unless US wages are much lower. The US is a consumer-driven economy and with such low barriers to trade globally, it experiences yawning trade deficits with most countries. In fact, the trade deficit (now around 375 billion US dollars) is more about American (and other) companies that have set up shops there and export their products to US consumers with a Made-in-China label. American anxiety will only grow when those labels increasingly include Chinese brands; already the US has blocked market access to Huawei as it rolls out its newest smart phone.
American competitiveness is dependent on innovation and the technologies of the future, along with improved infrastructure and better primary and secondary education that will enhance worker productivity, while maintaining access for highly-skilled immigrants.
Moreover, getting tough with Beijing will not see the same accommodating results that occurred with Tokyo three decades ago. China has no compunction to "give in" to US pressure: its economy is increasingly driven by domestic consumption and less reliant on exports, possessing enormous capital reserves to withstand a period of fiscal malaise, and able to offer a coherent strategic response from a position of strength that both complies with international norms (initiating a case at the World Trade Organization) and fractures US domestic constituencies, politely reciprocating targeted tariffs against US exports, specifically targeting products made in key swing states (soybeans from Iowa, cars from Michigan) or reliably Republican areas (whiskey from Kentucky, beef from Texas).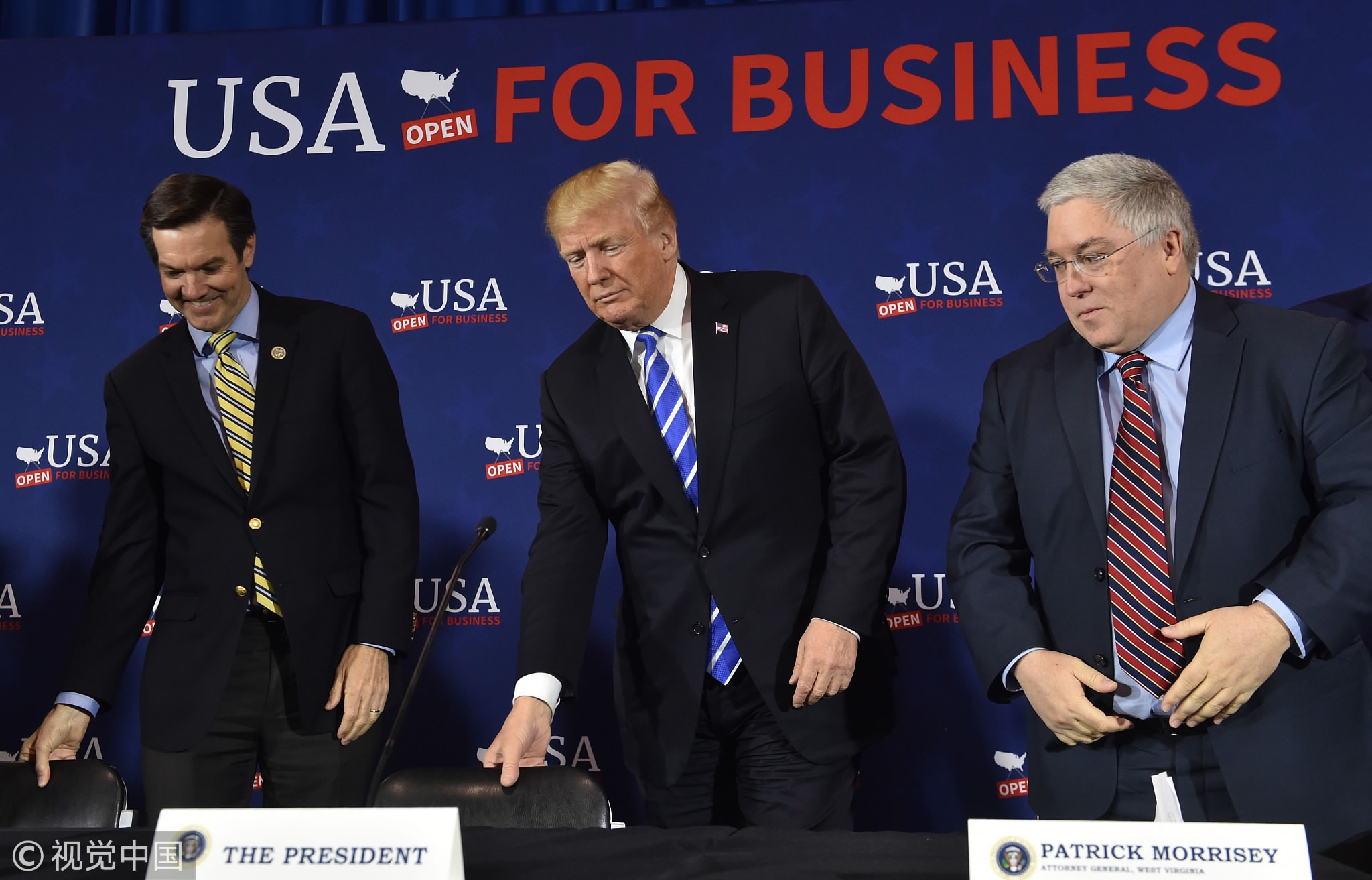 US President Donald Trump(C) arrives for a round table discussion on tax reform, at White Sulpher Srings Civic Center in White Sulpher Springs, West Virginia on April 5, 2018. (Photo: VCG)
This will not end well for Trump. Although China-bashing is often an easy target to win votes in a presidential campaign, an actual trade war will not resuscitate the Republican Party either in the midterms or in the 2020 presidential election, particularly as the Party is the chief advocate for free trade.
Wall Street is unhappy, rising prices for American consumers will not win votes, and American producers will be shut out of the lucrative Chinese market. Already, groups from farmers to business leaders have objected to the US policy and the retaliatory effects, and the Trump team has already walked back its broadside on trade to suggest that these are mere negotiating tactics.
Perhaps the Trump team finds a face-saving outlet where Beijing makes some minor accommodations on foreign investment access to China, on intellectual property rules, or expands the currency fluctuation bandwidth. Otherwise, the US may either rescind the planned tariffs and take a humiliating defeat or continue down the road to a trade war that will give back all of the market gains over the past 18 months, raise costs and sacrifice jobs, and accelerate that sinking feeling in the swamp of Washington, D.C.