Violence shouldn't be allowed to hijack HK's future: People's Daily
People's Daily app
1567212992000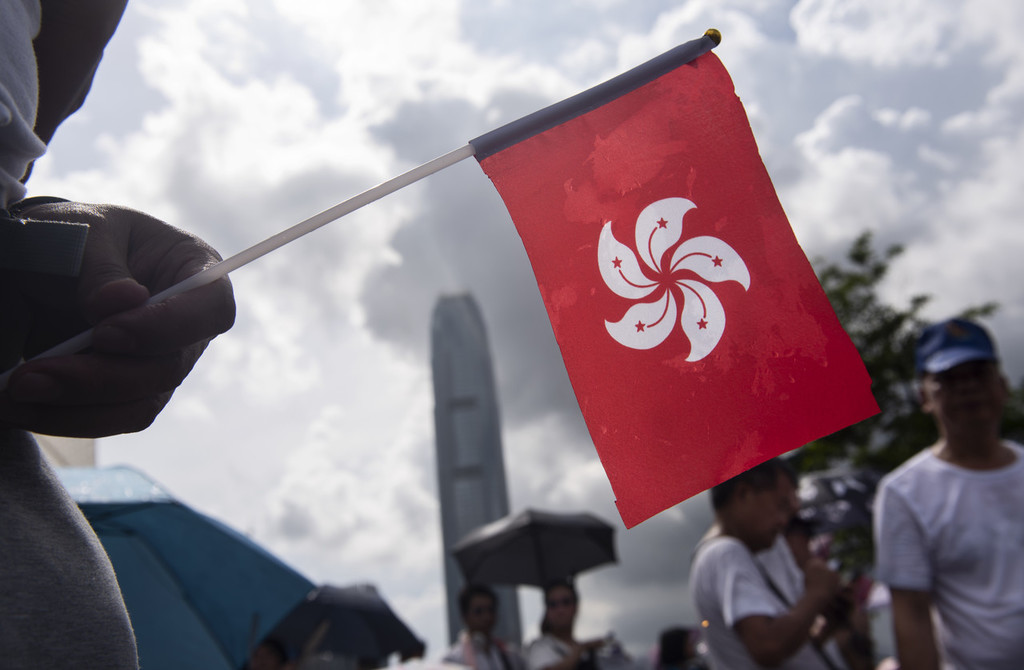 (File photo: China Daily)
For the past two months, the violence carried out by protesters has escalated and caused significant damage to Hong Kong (HK) society. According to one HK police officer, nearly 900 people have been arrested. Authorities will continue to enforce the law and punish the criminals accordingly so the city can remain safe.
China's central government will continue to support the HKSAR government and police authorities to punish the protesters by the rule of law and resolutely safeguard national sovereignty, safety, development interests, and Hong Kong prosperity. More importantly, the central government will never tolerate violence or any attempt to hijack Hong Kong's future.
Undoubtedly, Hong Kong society has a variety of demands. However, currently, the overwhelming public consensus is to achieve stability and peace. The most pressing task at hand is to stop the violence and restore order.
Some residents have said, "The violent chaos is even more terrible than the Hong Kong SARS epidemic." Once a city's reputation is destroyed, it is extremely difficult to repair.
Should the violence and chaos continue, "all walks of life in Hong Kong will be faced with bankruptcy and widespread unemployment," said one HK resident.
Another resident said they have to think about what to wear before going out in public every day, and explained, "I'm worried I'll be beaten if the colors I'm wearing are not right."
Is this the Hong Kong we have always known? Can Hong Kong tolerate such chaos any longer? Can we allow violence to annihilate the Pearl of the Orient?
There is never an excuse for violence. Any whitewashing of violence is connivance against it. Deep-rooted contradictions within HK society can be resolved with collective wisdom and concerted efforts. However, violence is never, nor should it ever be an option.
If political dissenters or people with different affiliations use violence as a weapon to obtain righteousness at will, peace will never be achieved. Wouldn't this threaten a society cloaked in democracy and freedom that those who shouted for these ideals infringed on the rights of others while simultaneously disrupting public order? When compromises are made for the violence, they only encourage more. Saying "no" firmly to violence is society's limit as ruled by law and the consensus of human civilization.
The ruling that followed the illegal Occupy Central HK movement handed down by HKSAR'S High Court indicated that no matter how loud slogans were shouted, they could never conceal violence, nor escape from punishment for violating the law.
Now, the Hong Kong community is aware of the true purpose of the violent protesters and opposition leaders. It has been revealed that the "anti-extradition to China" protests were only an excuse at the beginning. When the HKSAR government stopped enforcing the amendments, they also called for a "Hong Kong recovery and revolution era," thus challenging national sovereignty.
They either fight bravely in the front or actively push from the back. Their purpose behind escalating the violence is to paralyze the HKSAR government and the police force. They want to see Hong Kong submerged in anarchy and compete with the central government for the city's administration. It is for this reason that they will not hesitate to treat the younger protesters as cannon fodder and force the entire community to speculate further.
Should concessions continue to be made now that the true colors of unreasonable, extreme, and immoral political coercion have surfaced? Should the illegal activities that violate the "one country, two systems" policy be compromised? Of course not!
"We never tolerate behavior that jeopardizes China's national sovereignty and security, nor anything that challenges central government authority, the basic rule of law, and actions that infiltrate and undermine Mainland China through making use of Hong Kong."
Anyone who thinks of themselves as clever enough and believes that escalating violence could force China's central government to compromise would find themselves overestimating their abilities. The central government will not play the role of bystander should the unrest extend beyond HKSAR government control. According to the basic laws of HKSAR and the People's Republic of China, the central government has plenty of resources and enough powerful force to quell such unrest.
Only if the violence is stopped will the future of Hong Kong prevail. It is time to pay tribute to the Hong Kong Police Force for defending the city's prosperity and stability, protecting its status as an international financial, trade, and shipping center, and for safeguarding the common interests of its society and foreign investors.
For the misguided and confused, and the younger protesters, violence is not how Hong Kong should be loved. Younger generations should not be used at behind-the-scenes political pawns nor should they be treated as cannon fodder.

Anti-China opposition forces should also be warned not to make any mistakes or view police restraint as a form of weakness. Under no circumstances should they underestimate the will and determination of China's central government and all Mainland Chinese when safeguarding national sovereignty, security, unity, which includes ensuring prosperity and stability for Hong Kong.