Observer: Restart of Wuhan sheds light for the world
People's Daily app
1586862359000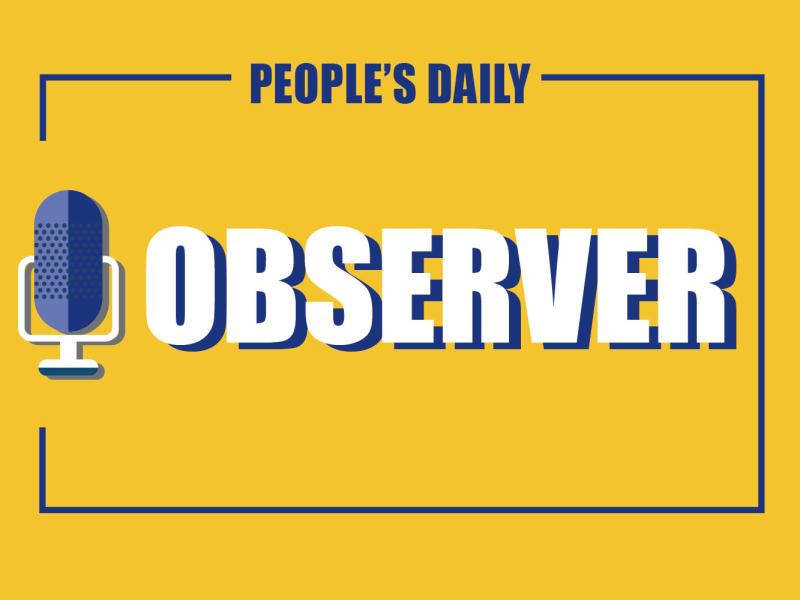 Wuhan's Leishenshan makeshift hospital, which was especially built for treating patients infected with the COVID-19, discharged its last group of patients on Tuesday morning and will be closed on Wednesday.
This temporary hospital with a capacity of 1,600 beds was built in just 10 days. During its 67-day operation since February 8, the hospital took in 2,011 patients, and the overall fatality rate was 2.3 percent, thanks to the joint efforts of more than 3,000 medical staff from 286 hospitals in 9 provinces and cities.
It has been nearly a week since the lifting of Wuhan's lockdown on April 8. The city gradually woke up after a two-month lockdown and life has returned to normal.
In the wave of work resumption, hundreds of cars crowded the city's highways during rush hour and people shared online that even traffic jams brought them happiness for the first time.
Businesses have started to recover as well, more and more crowds can be seen on Wuhan's famous commercial spots. Many stores on Hanzheng Street, which is the most famous commercial street in Central China, are now open. People busy carrying goods is a reminder of the vitality of the street.
Although Wuhan people have waited so long for life to return to normal, their caution remains. Residents continue to wear face masks and avoid crowded places. Monitoring and temperature testing devices are still active in many places. The resumption of work and business are under strict restrictions. They are "cautiously optimistic" about the re-opening of Wuhan, embracing the "new normal" in daily life.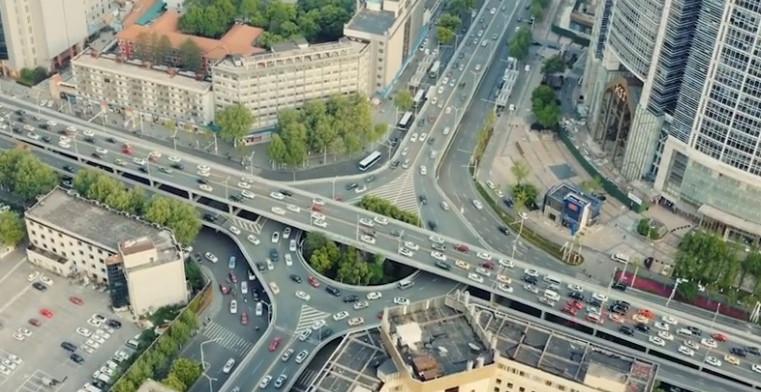 Cars can be seen on the streets in Wuhan, Hubei province. (Screenshot from a video on Weibo)
After one week's recovery, now is a time to review what led Wuhan to its current restart.
The first factor is the early and decisive intervention of the government. After a spike in confirmed cases in January, China took unprecedented steps to lock down Wuhan and surrounding areas on January 23. Authorities from the provincial level to villages and communities took aggressive measures to curb the spread of the virus. Nationwide mobilization and policy coordination improved the efficiency and effectiveness of the control and prevention work.
The second is the common belief of "one for all and all for one". There were medical staff and supplies from across China pouring into Wuhan, and also overseas donations. Volunteers were active in every aspect of the battle against the virus. In addition to medical personnel, there were people in other sectors who never stopped working during the lockdown, such as the police and deliverymen.
Not to forget the sacrifice of ordinary Wuhan people to observe the stay-at-home order to prevent cross infections and the mental wound they could possibly experience. Heroic stories happened every day.
Last but not least, the collaboration between the government and its people made it an "all-out people's war". The consensus reached on temporary compromise on the economic cost and loss of freedom helped to secure the effectiveness of containment measures.
According to the World Health Organization (WHO), a total of 1,776,867 confirmed cases of COVID-19 were reported as of Tuesday, and the virus has spread to over 200 countries and regions.
More and more countries and regions have taken strong measures, such as lockdowns. There are hard-hit places just like Wuhan used to be—for example, the new epicenter New York, and many European countries like Spain, Italy and France, and that is why Wuhan still attracts global attention. Those places need to refer to Wuhan about what to come, where to go, and how to survive.
Despite variations across countries, Wuhan's experience has shed an important light on how to adjust after the crisis and how to prepare for the future.