Developing modern agriculture and promoting prosperity of rural industries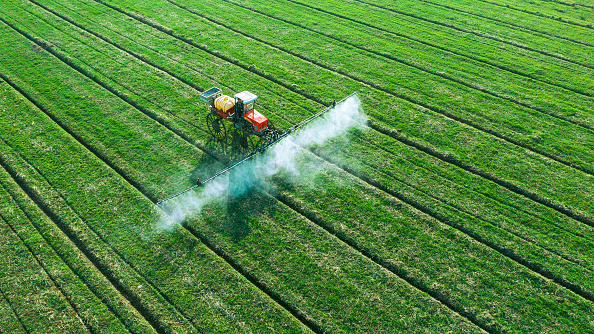 China on Sunday unveiled its "No. 1 central document" for 2021, stressing the efforts to comprehensively push forward rural vitalization and accelerate the modernization of agriculture and rural areas.
Prosperity of rural industries is the cornerstone of China's strategy of rural vitalization. For rural industries, agriculture is the pillar. The importance of agriculture is self-evident – it is the foundation of diversified values and multiple functions of rural communities and serves as the "ballast" of the Chinese economy and society.
As we foster a new development paradigm, it is all the more important to accelerate the modernization of agriculture and rural areas. The new development paradigm is not a loop behind closed doors, but an open one featuring domestic and international circulations. While there is still space and possibility for China to mobilize domestic and international markets and resources in an integrated manner, the COVID-19 pandemic has heightened the instability and uncertainties of international agricultural trade.
Under the new circumstances, China's priority is to ensure its food security. Chinese President Xi Jinping has stressed that the more risks and challenges we face, the more we need to stabilize agriculture and ensure the supplies of grain and major non-staple foods are secure. One of the fundamental elements of economic security is food security, without which social stability and development will not be possible. In the long run, we must consider food security strategies in the light of the new circumstances and challenges of globalization, at least from the following three aspects.
First, it is essential to expand channels and sources of importing agricultural products. With a population of 1.4 billion, China cannot count on any foreign country in case of food insecurity.
China should adhere to its national strategy on food security featuring "self-sufficiency based on domestic grain production, guaranteed food production capacity, moderate imports, and technological support" to ensure "basic self-sufficiency of grain and absolute security of staple food".
For agricultural production, the foundation lies in arable land, the lifeline in water conservancy, the way forward in technology, and the support in policy. Both the Communist Party of China's Recommendations to the 14th Five-Year Plan and the Central Economic Work Conference in 2020 have prioritized those areas.
Efforts should be made to strengthen the foundational support for modern agricultural development, to keep improving the seed industry, to ensure self-reliance and self-improvement of agricultural technologies, and to speed up breakthroughs on core and key agricultural technologies. Priorities in the short run include improving the ability to guarantee the supply of grain and major non-staple foods and preventing and mitigating risks in the two key areas of arable land and seeds.
Second, it is of vital importance to deepen the supply-side structural reforms in the agricultural sector and improve the support and protection system for agriculture.
Measures should be taken to encourage farmers to grow grain, to stabilize and strengthen subsidies for grain farmers, to enhance the capacity of storage and regulation, to maintain and improve the minimum purchase price policy, and to expand the scope of full cost and income insurances for farmers. Competent authorities should use price signals to guide farmers to adjust their planting structure, enable food production to actively adapt to the diversified market demand, and bolster the adaptability of the supply system of grain and other major agricultural products to domestic demand.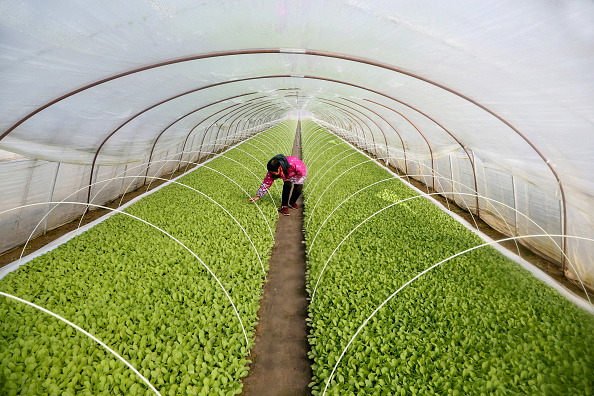 In the meantime, work should be done to reduce the ineffective supply of some agricultural products and increase effective agriculture, thus forming a higher level of dynamic balance where demand drives supply and supply creates demand. More support should also be provided to key grain-producing regions and to improving the compensation mechanism in major grain producing areas.
Third, it is imperative to boost the competitiveness of China's agricultural sector in the market so as to keep food security firmly in China's hands.
Agricultural resource endowment varies greatly across China. The fact that China is a big country with a large population but limited arable land, coupled with diverse agricultural operation models and rapid urbanization processes in recent decades, makes it impossible to have large-scale farming operations through simple land consolidation in most rural areas.
Instead, China can only expand the space of agricultural operation through commercialization of agricultural production services, improve the level of production intensification through the specialization of agricultural production, and extend the industrial chain of agricultural production through the industrialization of agricultural operation. The ultimate aim is to create a path of agricultural modernization with Chinese characteristics featuring output efficiency, product safety, resource conservation and environmental friendliness.
Fundamentally, China's modern agriculture should move away from subsidies and turn to quality, efficient and sustainable development by implementing comprehensive measures. The total factor productivity of agriculture should be improved through technological innovation and institutional innovation.
On the basis of respecting farmers' free will, the transfer of land management rights should be promoted, and various operation methods such as land trust operation should be developed to realize moderate scale operation of agricultural production and improve agricultural labor productivity.
Material costs of agricultural production should be reduced by raising the scale efficiency of the agricultural commercialized service system (large-scale harvesting, sowing, fertilizing, aerial application, and drones).
Labor costs of agricultural production should be reduced by replacing manual labor with machinery. Other costs such as those related to purchasing, sales and trading should be reduced by developing a variety of new agricultural business entities such as farmer cooperatives, new business models such as e-commerce, and market circulation organizations. Capacity-building programs for farmers are also indispensable to enhancing competitiveness of China's agricultural sector.
Despite vast differences between China and developed countries in terms of agricultural resource endowment and operation models, China can draw on their successful practices in technological and institutional innovation in facilitating agricultural technology development. Of particular relevance is their experience in the process of agricultural modernization regarding the conservation and utilization of germplasm resources, the selection, breeding, application and promotion of high-quality special varieties, efficient use of agricultural inputs such as fertilizers, pesticides and water resources, as well as the building of a research and development system with collaboration between industry and academia and an effective agricultural extension system.