Observer: China-US solidarity, cooperation needed for triumph over COVID-19
People's Daily app
1586336592000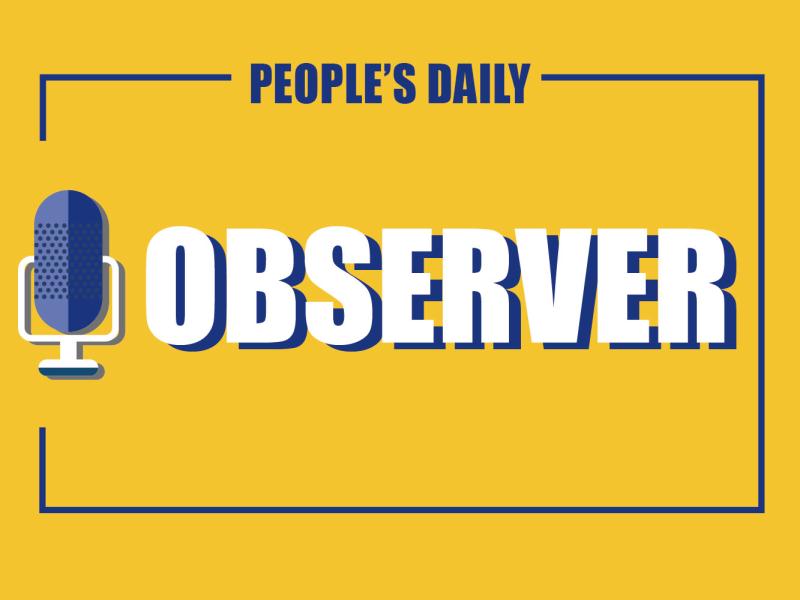 "As the two biggest economies in the world, China and the United States need to lead international efforts in collaborative research into treatments and vaccines, and explore the sharing of pharmaceutical technologies among nations," says Cui Tiankai, the Chinese ambassador to the United States, in an article published Monday in the New York Times.
This is true. The whole world is suffering from a health crisis caused by COVID-19, which necessitates international solidarity and global cooperation to conquer. As the first country hit hard by the virus, China has been providing updates about the disease in a responsible manner and offering tremendous assistance to other countries.
New York has become the US' epicenter of the pandemic and it's also one of the biggest destinations of China's assistance.
Chinese e-commerce titan Jack Ma sent 500,000 testing kits and a million masks to the US. Chinese telecommunications company Huawei also has donated tens of thousands of protective supplies to New York and Washington, DC.
As New York State Governor Andrew Cuomo tweeted on April 4, the Chinese government helped facilitate a donation of 1,000 ventilators which have arrived in New York. He thanked the Chinese government, the Jack Ma Foundation, the Joe and Clara Tsai Foundation and Chinese Consul General in New York Huang Ping.
This is exactly the epitome of international solidarity and collaboration. In the early days of the outbreak in China, Americans provided China with much assistance. Now China is returning the favor. As China follows closely the situation in the US, it is hoped that the COVID-19 will be brought under control at an early date.
Some US politicians, however, attempted to cover up their own incompetence and delaying time in the prevention and control of the pandemic by blaming China to divert public attention. But the virus knows no borders and the status quo in the US was not caused by China.
This is not the time for finger-pointing, but a time for solidarity, collaboration and mutual support. The COVID-19 pandemic is unprecedented. China, like the other countries affected, is a victim of the virus. All countries must uphold solidarity and cooperation to achieve the final triumph and protect the life and health of all people across the globe.