Banned social media nationalist articles do not reflect China's mainstream
Global Times
1587070449000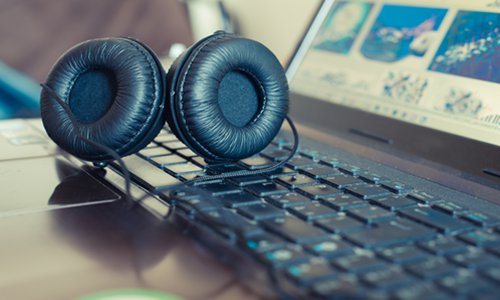 (Photo: IC)
Major Chinese social media networks and websites deleted a series of nationalist mis-leading articles which spread fake information online about China's neighboring countries and regions "eager to return to China" and relevant accounts also get banned, with Chinese experts said that these articles are not mainstream voices in China at all and they have no influence on China's policymaking, so neighboring countries don't need to worry.

With the worsening situation of the COVID-19 pandemic worldwide, a series of mis-leading articles for hyping nationalism claiming China's neighboring countries or re-gions including "Kazakhstan, Mongolia, Vietnam, Kokang of Myanmar and Manipur of India" are "eager to return to China" or "become a part of China" have emerged among Chinese social media network including WeChat public accounts and some private-owned major websites like Sohu.com and 163.com recently, which draw at-tention from other countries and even brought formal diplomatic to protest from Ka-zakhstan.

These articles are very similar and only provide made-up information without solid evidence, and they are not influential at all since most of them only received a few thousands of views or even less.

But given some social media accounts and major websites also posted these articles, they caught the eye of the outside worlds, and now most of them have been deleted and relevant accounts also get banned.

According to thepaper.cn, a Chinese news portal, WeChat on Wednesday responded that it has deleted 227 relevant articles and banned 153 relevant accounts that posted and spread these articles. Other major private-owned news portal websites also delet-ed the relevant articles.

Thepaper.cn traced the articles back to a private media account called "latest auto cars information" run by a company called "Crayon Studio" in Xi'an, Northwest China's Shaanxi Province, and the local cyberspace administration office told thepaper.cn on Wednesday that the company has already canceled on July 29, 2019, but the office said they are yet to find out why its account can still post articles.

According to a Reuters report on Tuesday, Kazakhstan's foreign ministry summoned the Chinese ambassador on Tuesday to protest over an article saying the country was keen to become part of China, the ministry said.

In a statement, the Kazakh foreign ministry said the article titled "Why Kazakhstan is eager to return to China" and published on privately-owned Chinese website sohu.com "runs counter to the spirit of permanent comprehensive strategic partner-ship" officially declared between the two countries.

In a post on Tuesday, the verified account of Chinese Ambassador to Kazakhstan Zhang Xiao on Facebook said he met Kazakh First Deputy Foreign Minister Shakhrat Nuryshev, "in a constructive atmosphere."

The two sides, according to the post, emphasized the importance of clearing fake in-formation on the internet to create favorable conditions for developing bilateral rela-tionships. Zhang the ambassador also noted the need to correctly present objective history to the younger generation, which is in line with the interests of further devel-oping traditional friendships and passing down the tradition of being good neighbors from generation to generation.

Yang Jin, an associate research fellow at the Institute of Russian, Eastern European and Central Asian Studies of the Chinese Academy of Social Sciences, told the Global Times on Thursday that China's neighboring countries are all paying high attention to China's voices on the internet about their countries, even those very unpopular opinion could also draw their attention as they are very sensitive on sovereignty issues.

The Chinese authorities should effectively contain the we-media accounts from spreading misleading opinions and information which could harm China's diplomatic ties with others, Yang said.

"China is much bigger and more powerful than these countries, so it is very normal for them to be sensitive and concerned if they saw any sign of Chinese nationalism against their sovereignties. When I communicated with their diplomats and scholars previously, they could even show me some very non-mainstream articles written by some unknown accounts about their countries on Chinese internet, which most Chi-nese people have never noticed at all," he said.

"Sometimes they could not verify which Chinese website is representing the official stance or mainstream public opinion, so they could get very concerned, and we always explained that those are neither China's official expressions nor the mainstream opinion at all," Yang further noted.

Chinese experts said that many operators of these we-media accounts that are using the nationalist and patriotic sentiment among some people are not very well-educated and they spread the misleading information to attract attention, and it is also possible that the anti-China forces who intended to harm China's diplomatic ties with other countries are behind these illegal activities.

"The authorities in charge of the cyber affairs are always making efforts to ban these illegal activities. Despite the efforts, they cannot get rid of all these ridiculous and misleading articles timely," said a Beijing-based cybersecurity expert who asked ano-nymity.

Many Chinese netizens commented on Sina Weibo and WeChat public accounts that these misleading articles must be banned and the people who wrote and posted them should be arrested. "If you are truly patriotic and educated, you won't trust any word in these articles," said a web user on WeChat public accounts.

Previously, between February 27 and March 16, similar misleading information was also spread online claiming that "overseas Chinese businesspersons are in a tough sit-uation" in multiple countries, and on April 3, the local police in Fuzhou, East China's Fujian Province, arrested a suspect surnamed Xue responsible for the illegal acts, thepaper.com reported.

After being arrested, Xue admitted that these articles are all fake and made up, and the purpose is to increase the number of followers so that the account could earn profit in the future.